Today we visited a park that Jaeger use to play at when he was a child: Park East.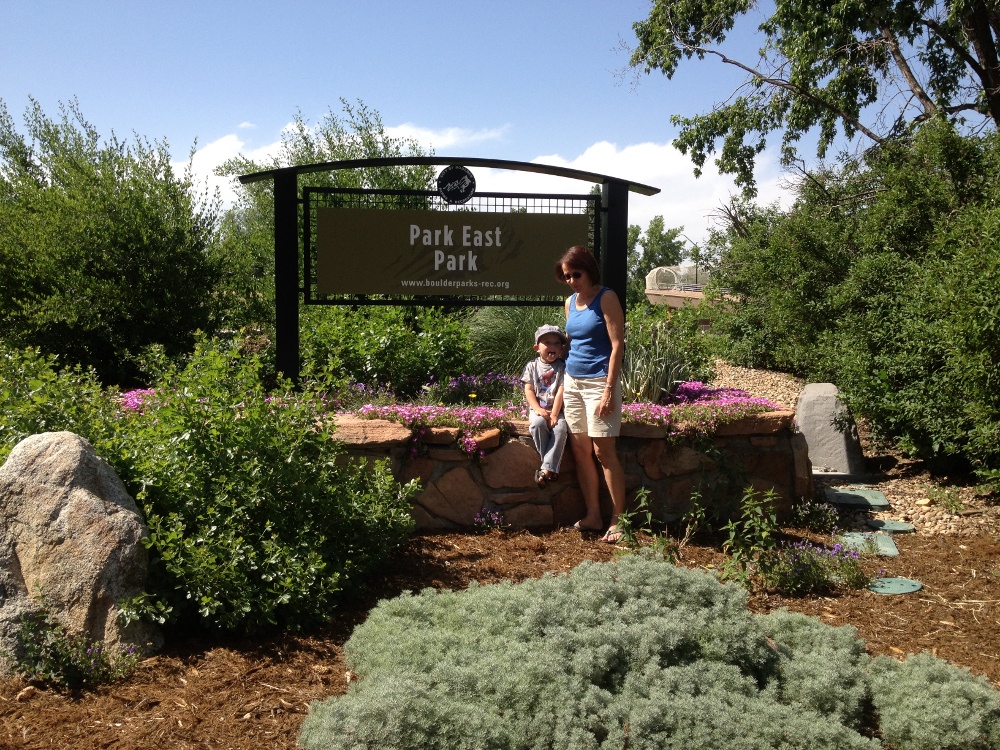 This park also benefited from the 2011 Capital Improvement Bond. According to Jaeger's mom it's a great improvement. Sometimes I wonder about how Boulder spends its money but I love what they're doing to the playground equipment.
This playground is definitely more traditional than Dakota Ridge Park.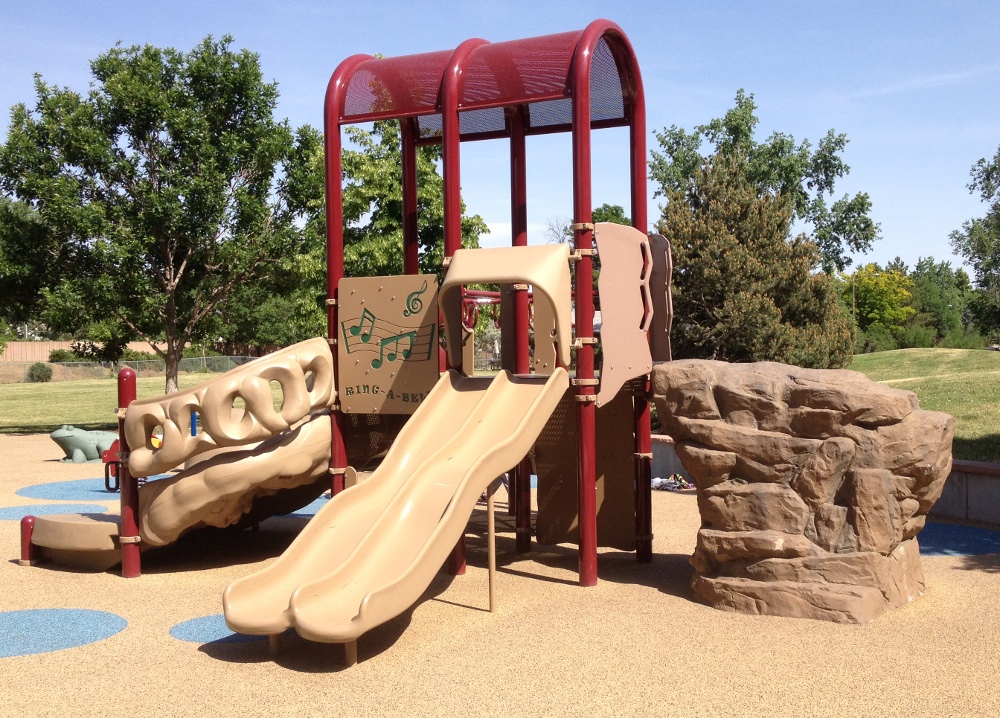 Calvin enjoyed spinning around on their stand-up spinner.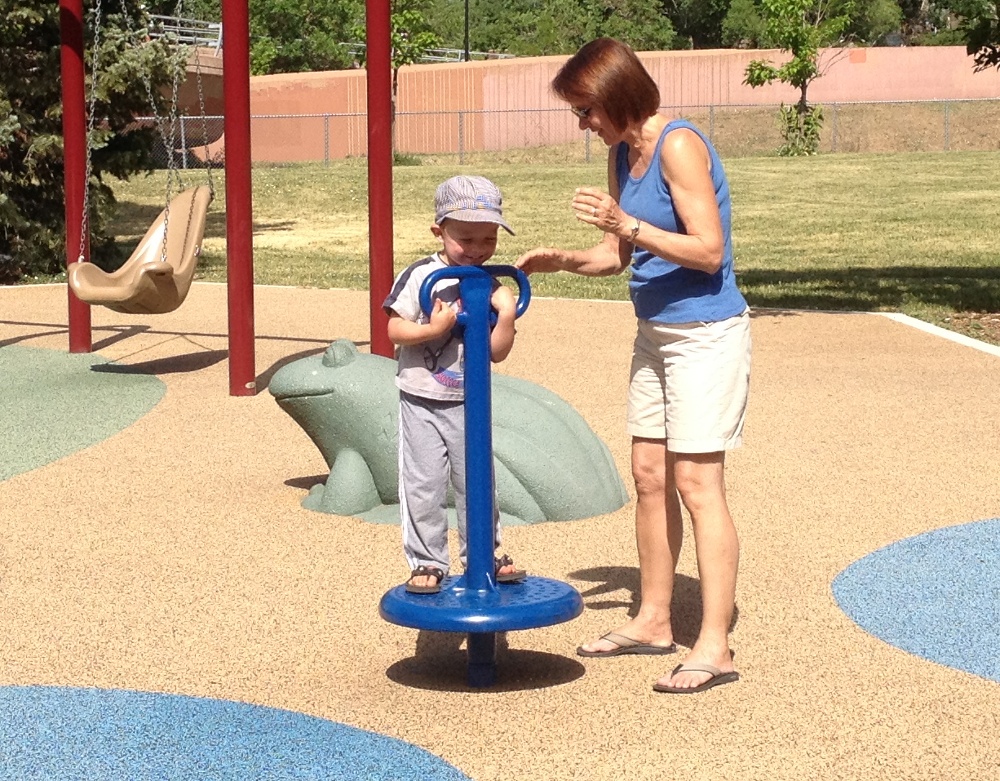 So did Nana.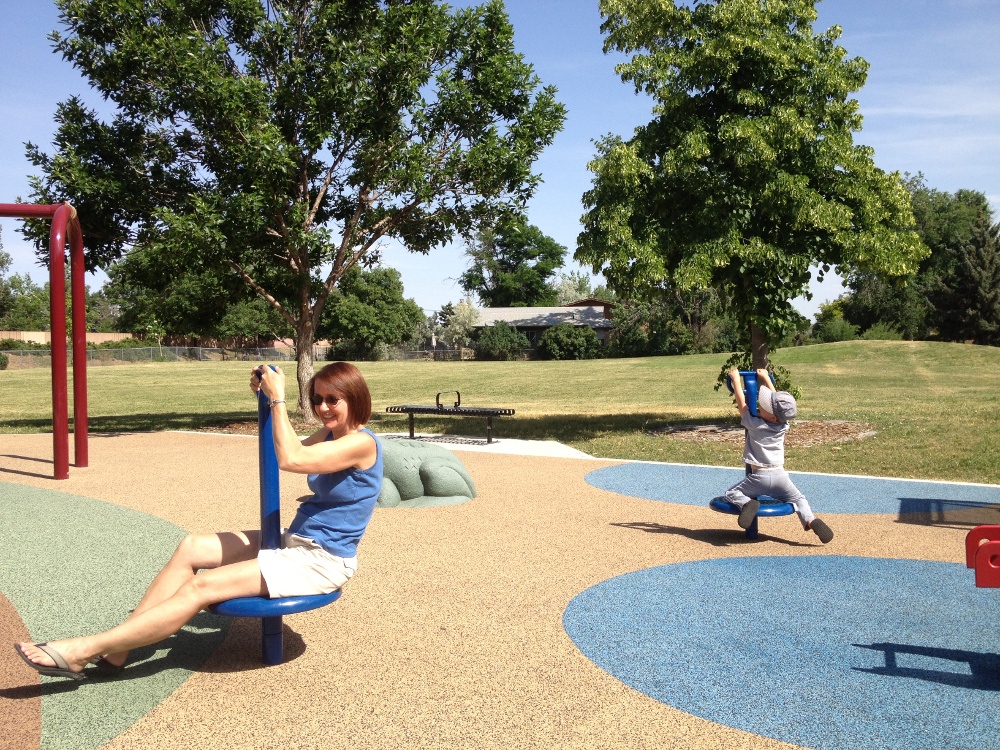 He also briefly enjoyed the "turtle" spring rider.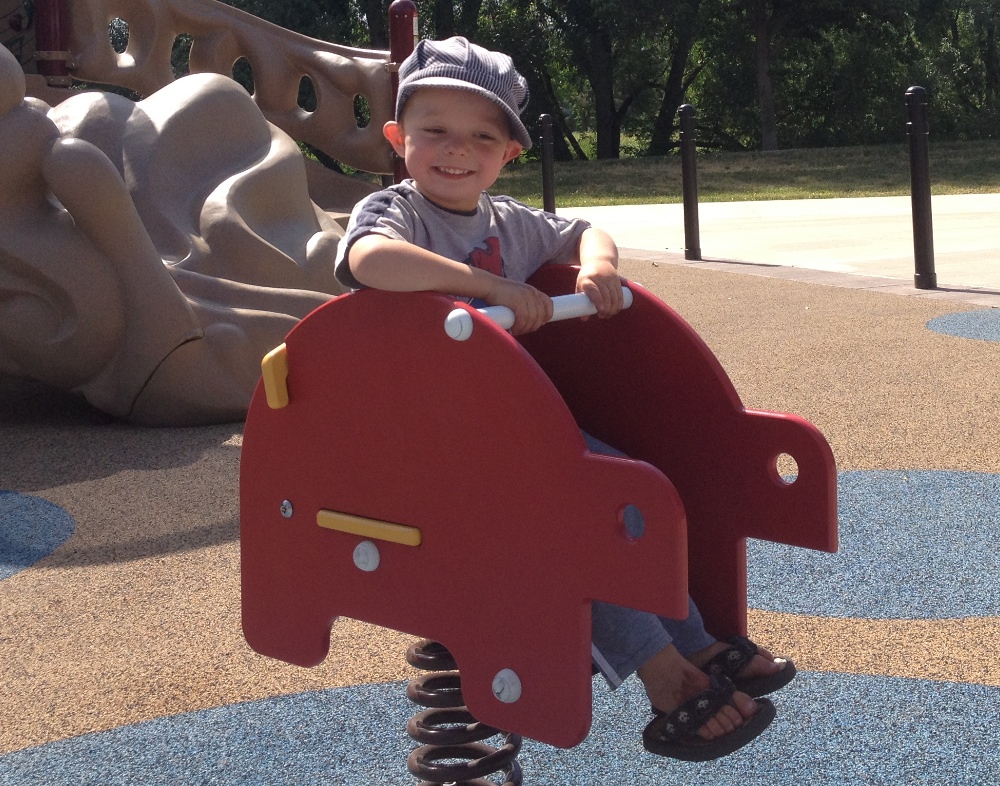 However, I think his favorite playground feature was the ring-a-bell panel. I was a little disappointed by it because there weren't enough tones to play any sort of song. This didn't seem to bother Calvin.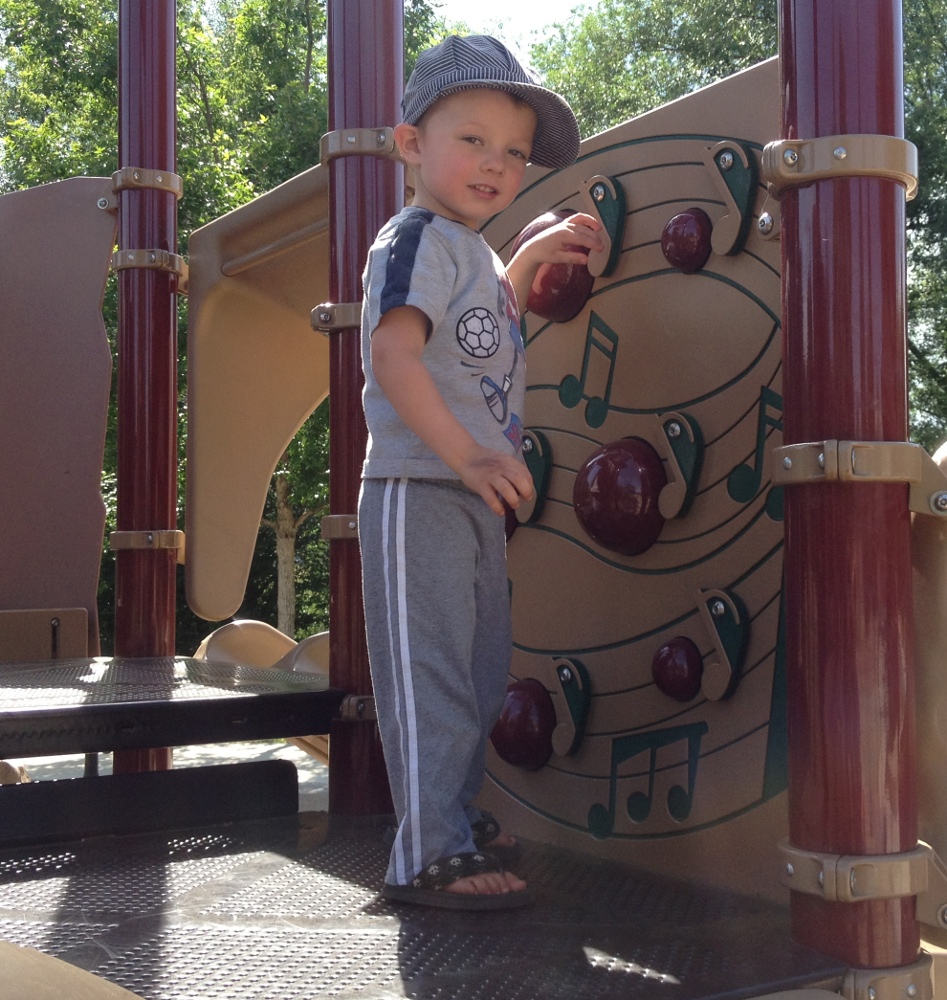 The playground had several swings. They had a couple regular swings, a couple of toddler bucket swings, and then an odd molded plastic bucket swing. My best guess is it's for people with disabilities but I'm not entirely sure. Calvin tried it out but didn't seem very excited by it.
A couple of the older park features still exist such as the shelter, though it has a new wheelchair ramp up to it. Also, there's a couple of trees that fascinated Calvin because they were surrounded by a foot or two of concrete.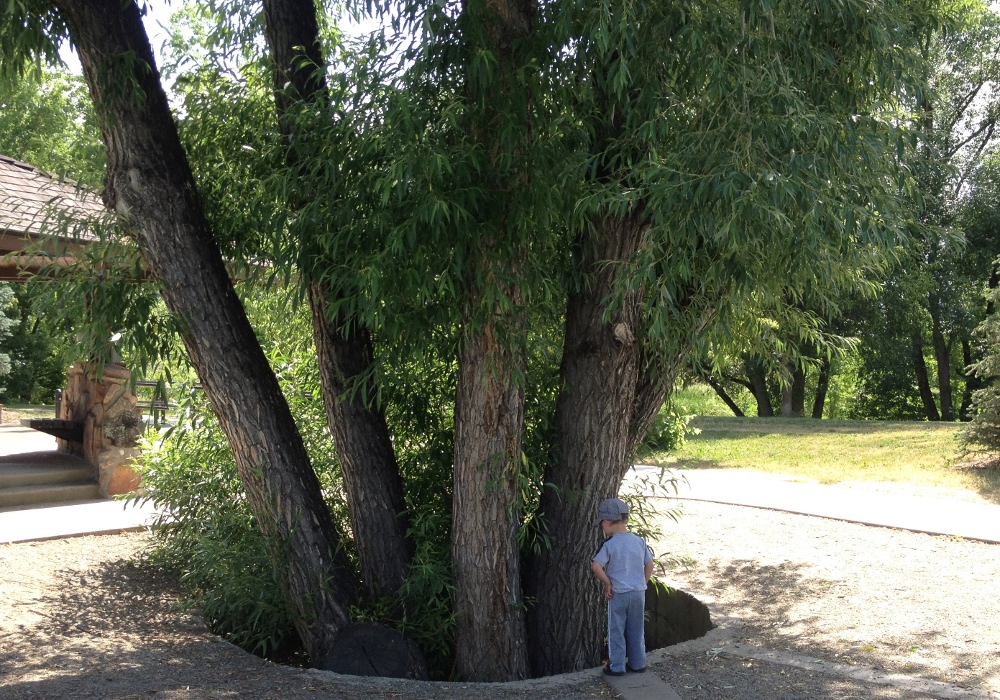 There was also a little climbing wall and rock that Calvin scampered on.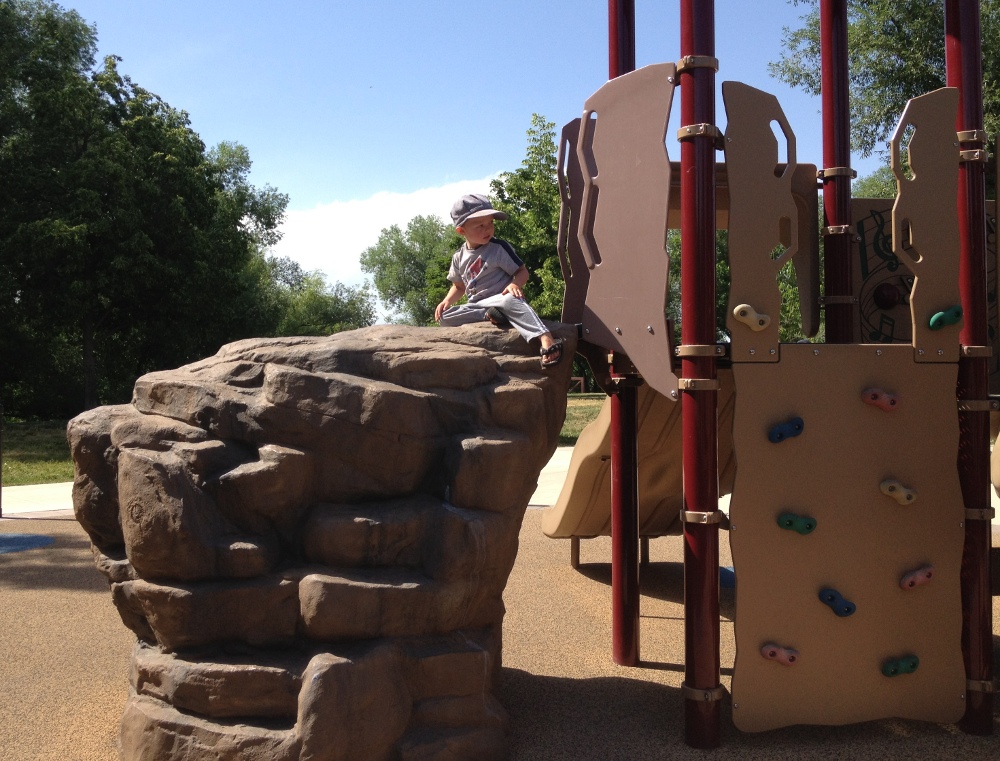 All-in-all, it's a nice little neighborhood park but probably not one I'll go out of my way to visit again.
Summary:
| | |
| --- | --- |
| Features | Double slide, swings, bucket swings, molded bucket swing, stand-up spinner, small climbing wall and rock, Stationary Monkey Rings, Ring-a-Bell Panel, Basketball court |
| Surface Material | rubber |
| Restrooms | No restrooms 🙁 |
| Water fountain | None |
| Shade | Shaded shelter with picnic table. There are plenty of trees but only some are close enough to provide shade near the playground |
| Picnic area | There is one covered shelter with a picnic table |
| Pros | |
| Cons | No bathrooms of any kind. |

View Random Parks and Playgrounds in a larger map