One the way home from the Arapahoe Ridge Park we stopped by Christiansen Park. This park is more of a neighborhood park in size. It has a nice structure and some swings but nothing that makes it overly unique.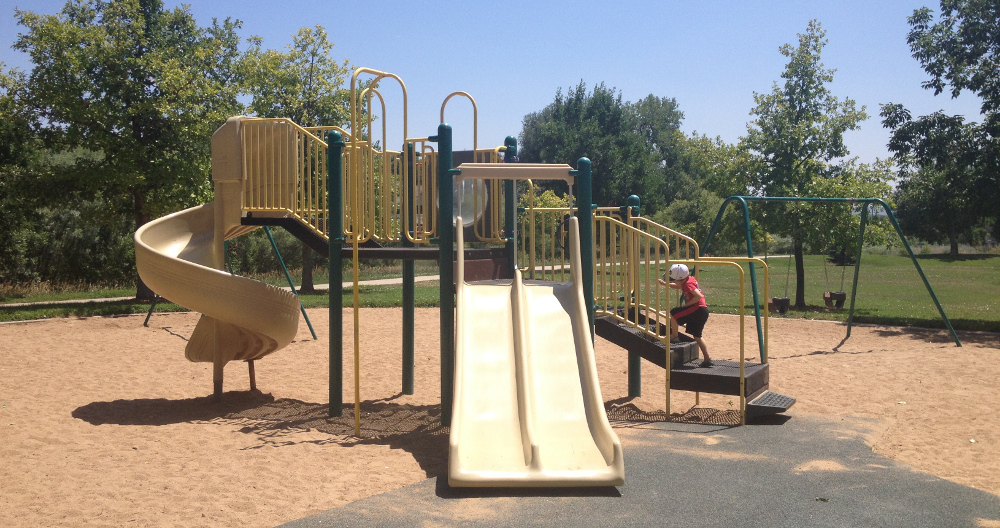 Calvin immediately became enthralled with the chalk hopscotch markings that had been left on the sidewalk.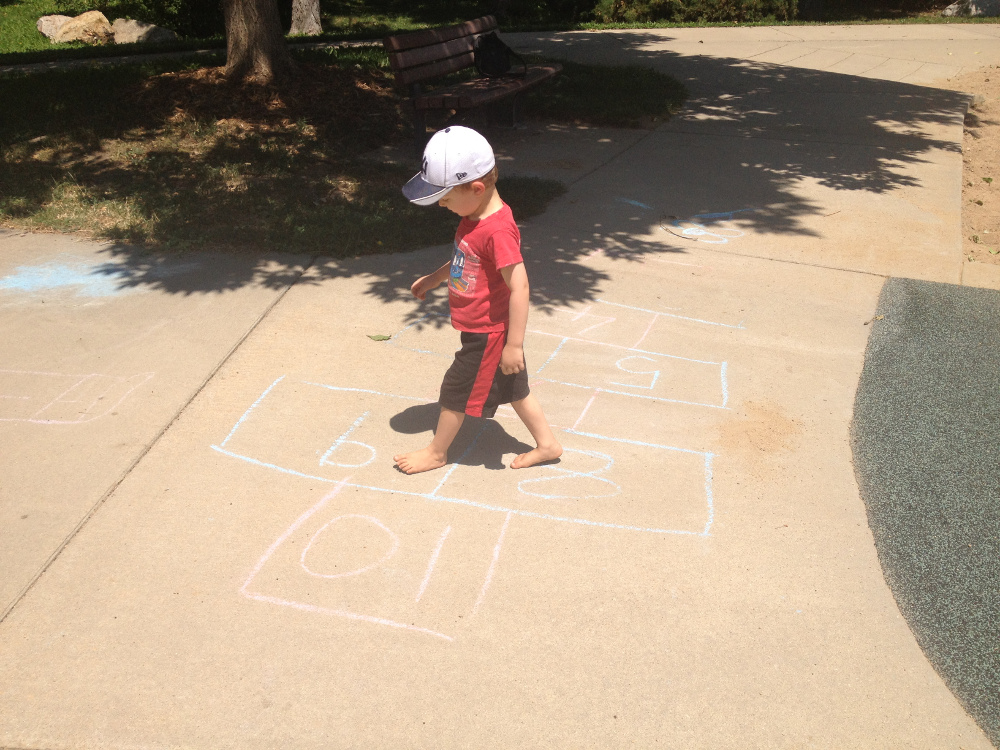 The playground equipment had both a double slide and a spiral slide.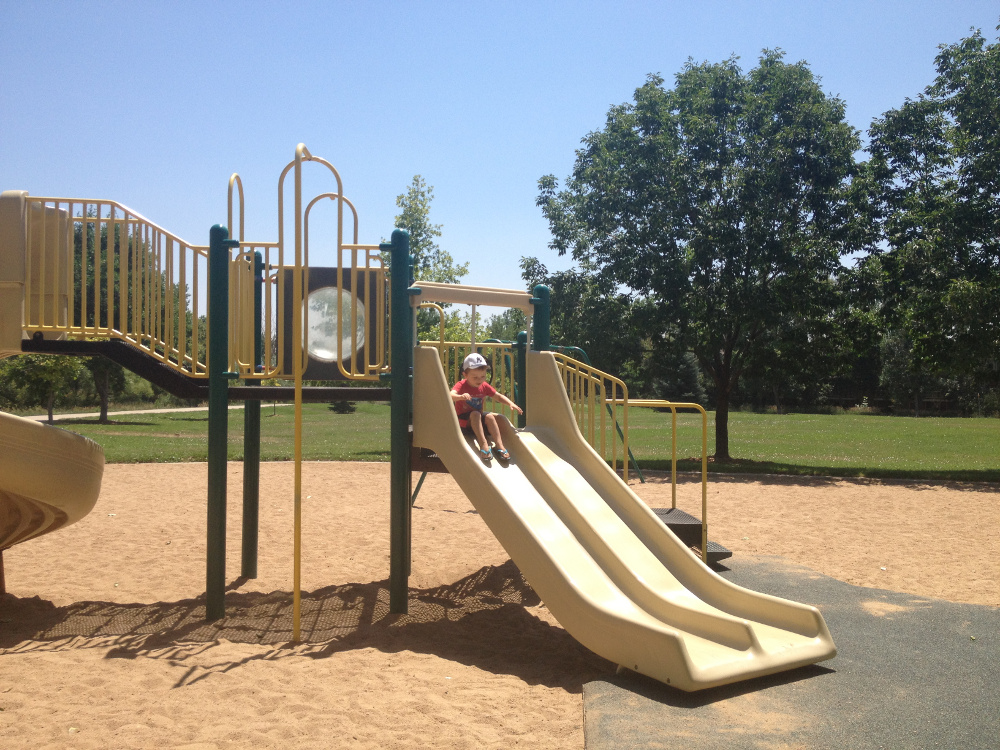 These are the first dinosaur spring riders I've seen.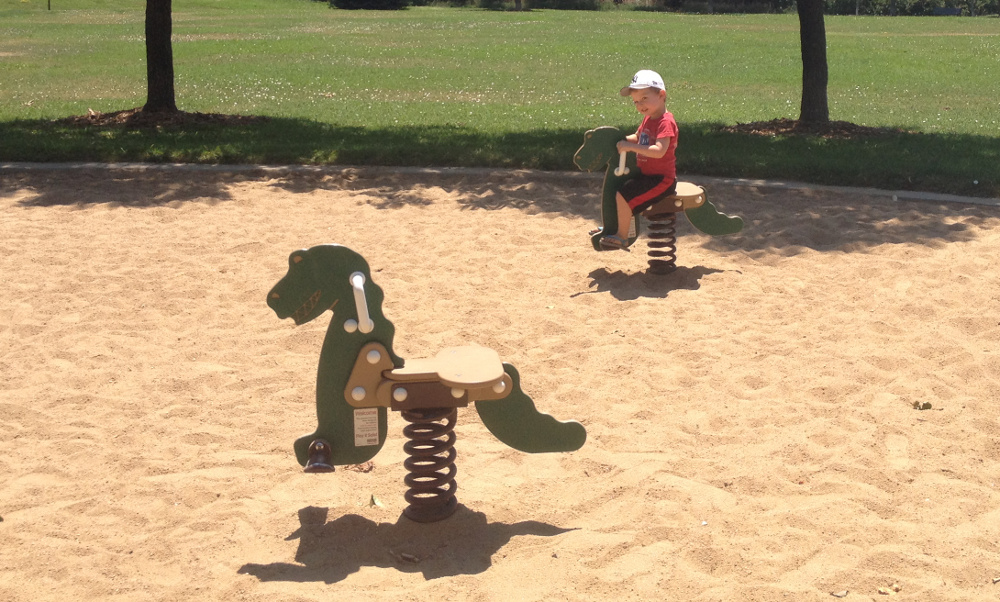 Calvin enjoyed hanging upside down on the bike rack.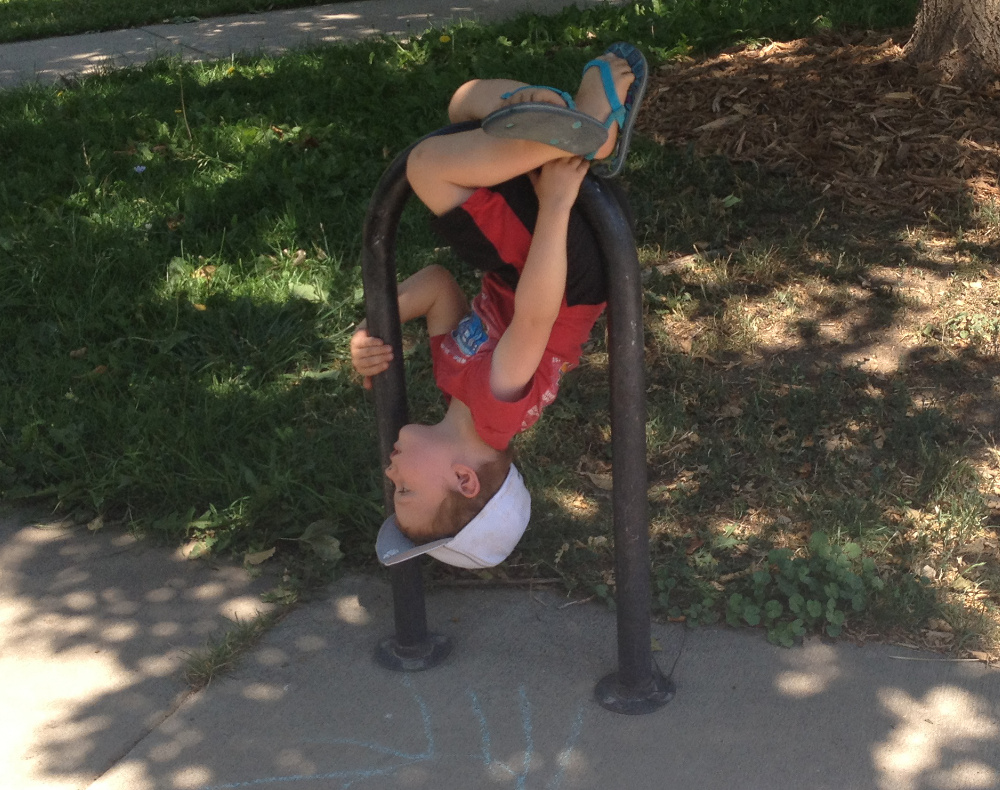 Calvin particularly enjoyed the sliding pole. He went slid down it several times. However, the last time he got a friction burn and decided it was time to go home.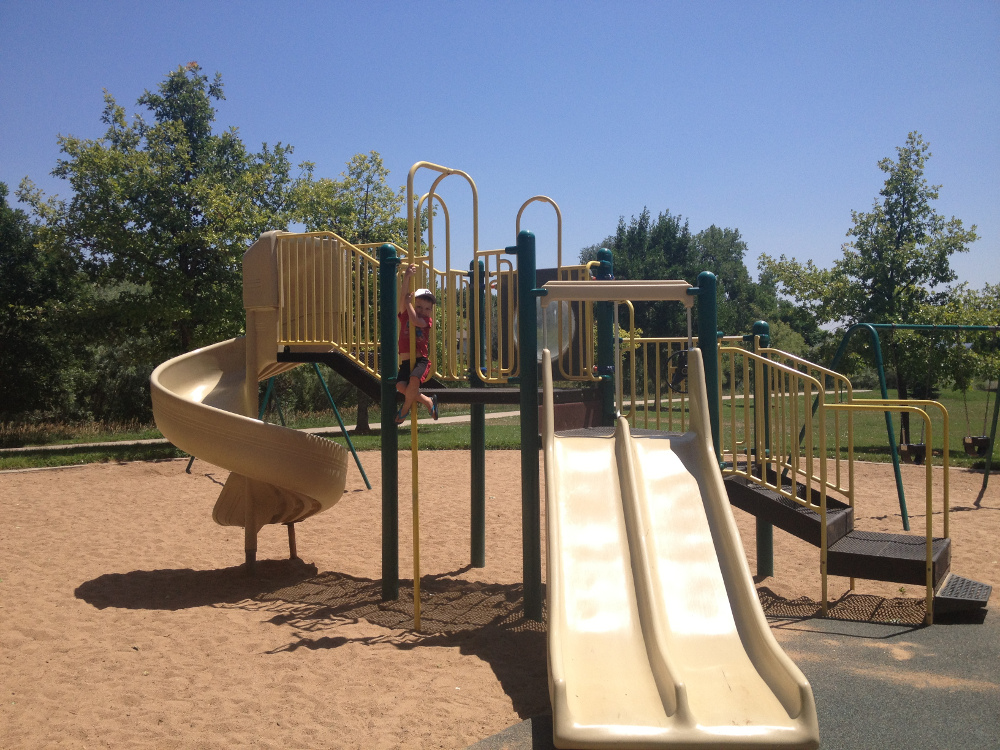 Summary:
| | |
| --- | --- |
| Features | Double slide, spiral slide, age 5-12 playground equipment, bucket swings, swings, dinosaur spring riders, sliding pole, shaded bench and picnic table, biking paths |
| Surface Material | Sand with poured rubber underneath the double slide |
| Restrooms | No restrooms 🙁 |
| Water fountain | None |
| Shade | Shaded shelter with picnic table. There is also a shaded bench. |
| Picnic area | There is one covered shelter with a picnic table |
| Pros | |
| Cons | No bathrooms of any kind. |

View Random Parks and Playgrounds in a larger map