5/30/2023 Update:
Jaeger and Calvin and now both testing positive for COVID. So, we gave isolation a shot but clearly didn't do it quick enough. I guess that goes under lessons learned.
Original:
Of the houses we've owned, our current one is one of my favorites (probably a toss-up with our Gunbarrel house). However, there's one feature that has always baffled us. On the ground floor of our house there is a 4th bedroom with an en suite bathroom1. For some reason, this en suite bathroom has an exterior door that takes you to the side of the house. It's not near the garage or laundry room and isn't particularly near to where one would put a hot tub. Till this weekend, we could never figure out what you'd use the door for.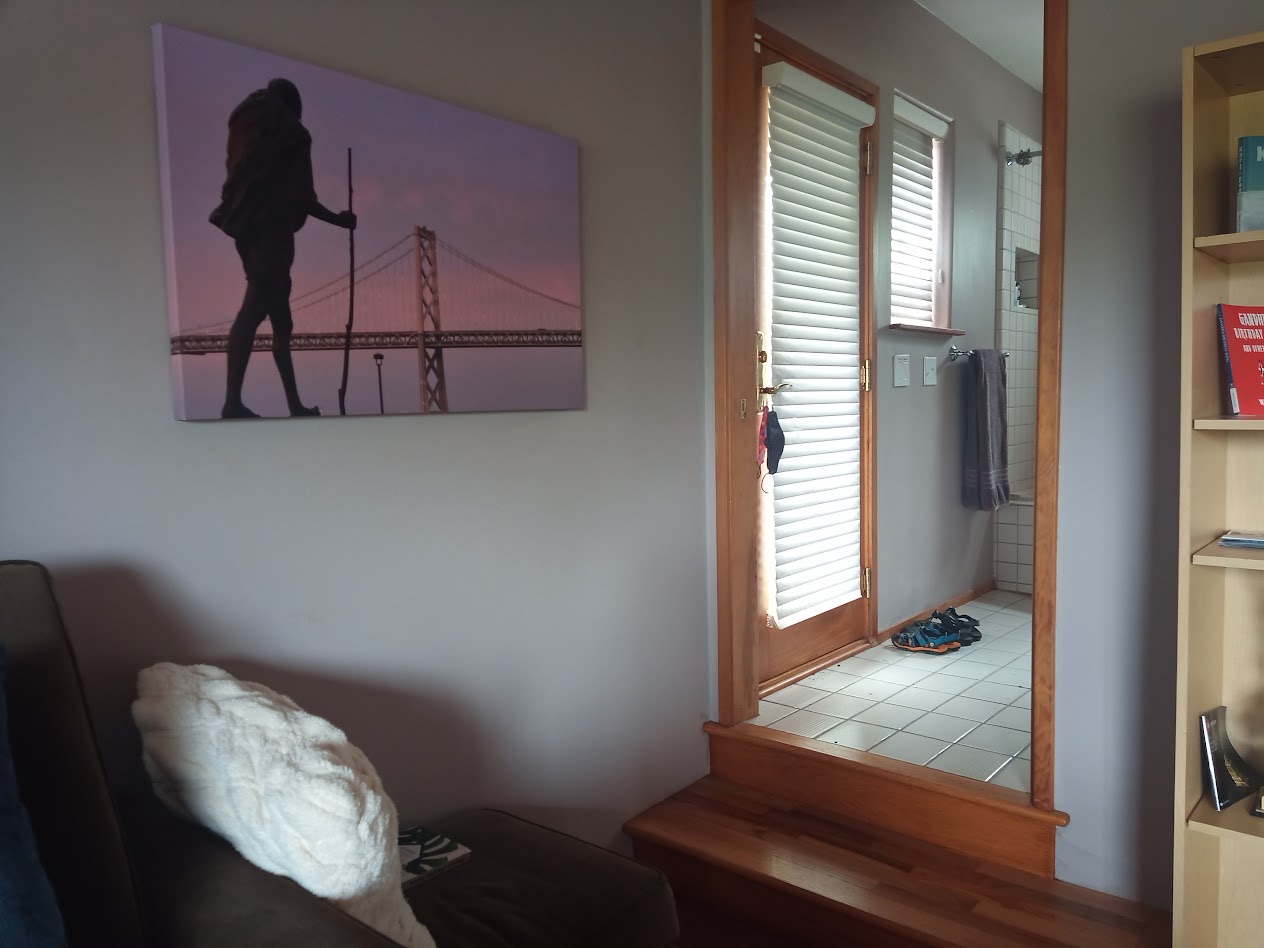 Unfortunately, this weekend Julian and I contracted COVID for the first time since the pandemic started. Jaeger and Calvin were both testing negative so we decided that Julian and I should try to isolate. After some thought, we concluded the ground floor bedroom was our best option. It's primarily Jaeger's office but doubles as our exercise and guest bedroom. We have a sleeper sofa and the room is big enough we could bring in Julian's mattress.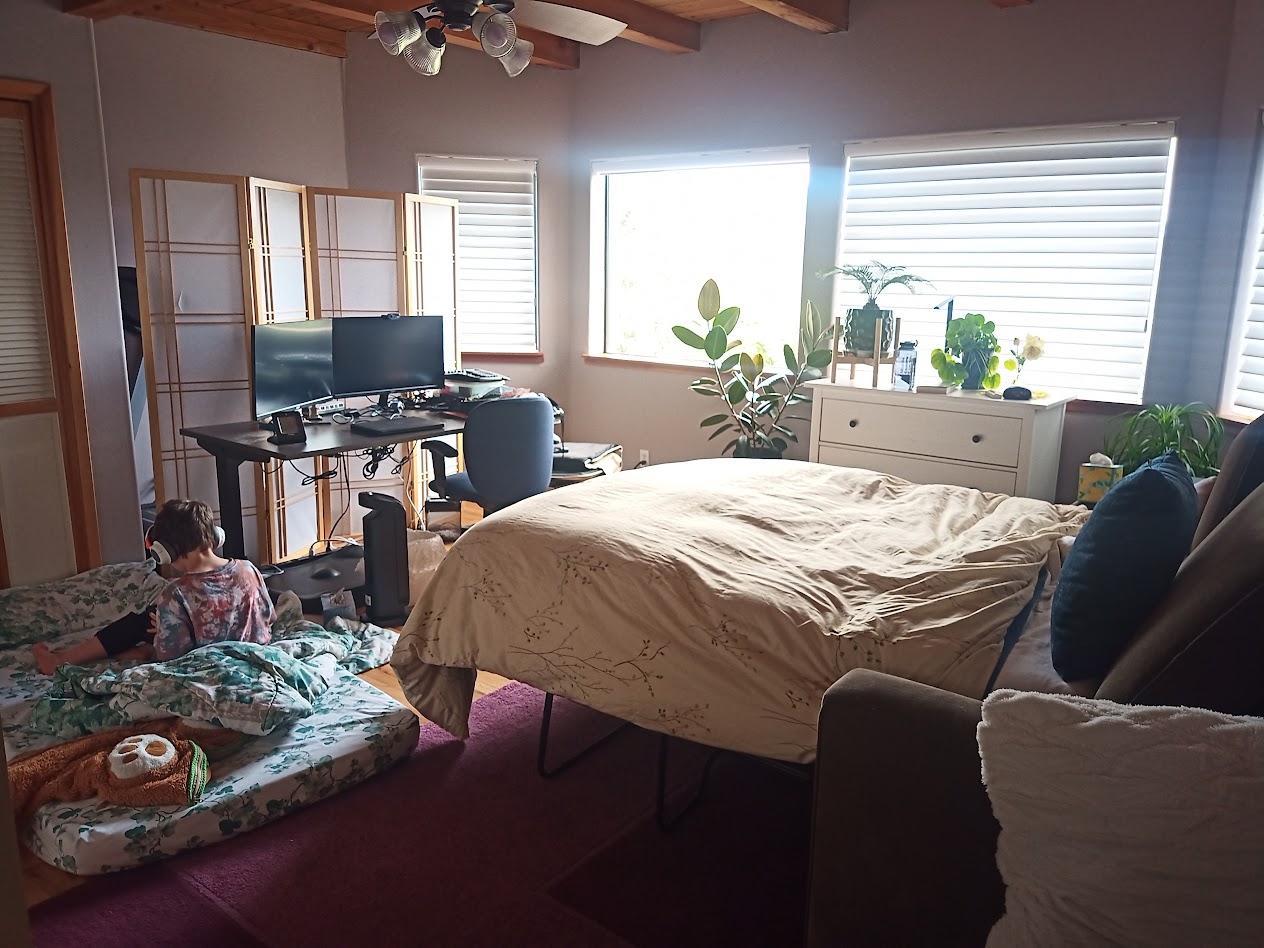 We moved one of our air purifiers right next to the interior door 2 and are keeping the interior door closed. Julian and I enter and exit the room exclusively via the exterior door. I am still going into the main part of the house, primarily the kitchen, but for limited amounts of time and fully masked. We're taking all our meals outside. The sky has been pretty gray but surprisingly warm.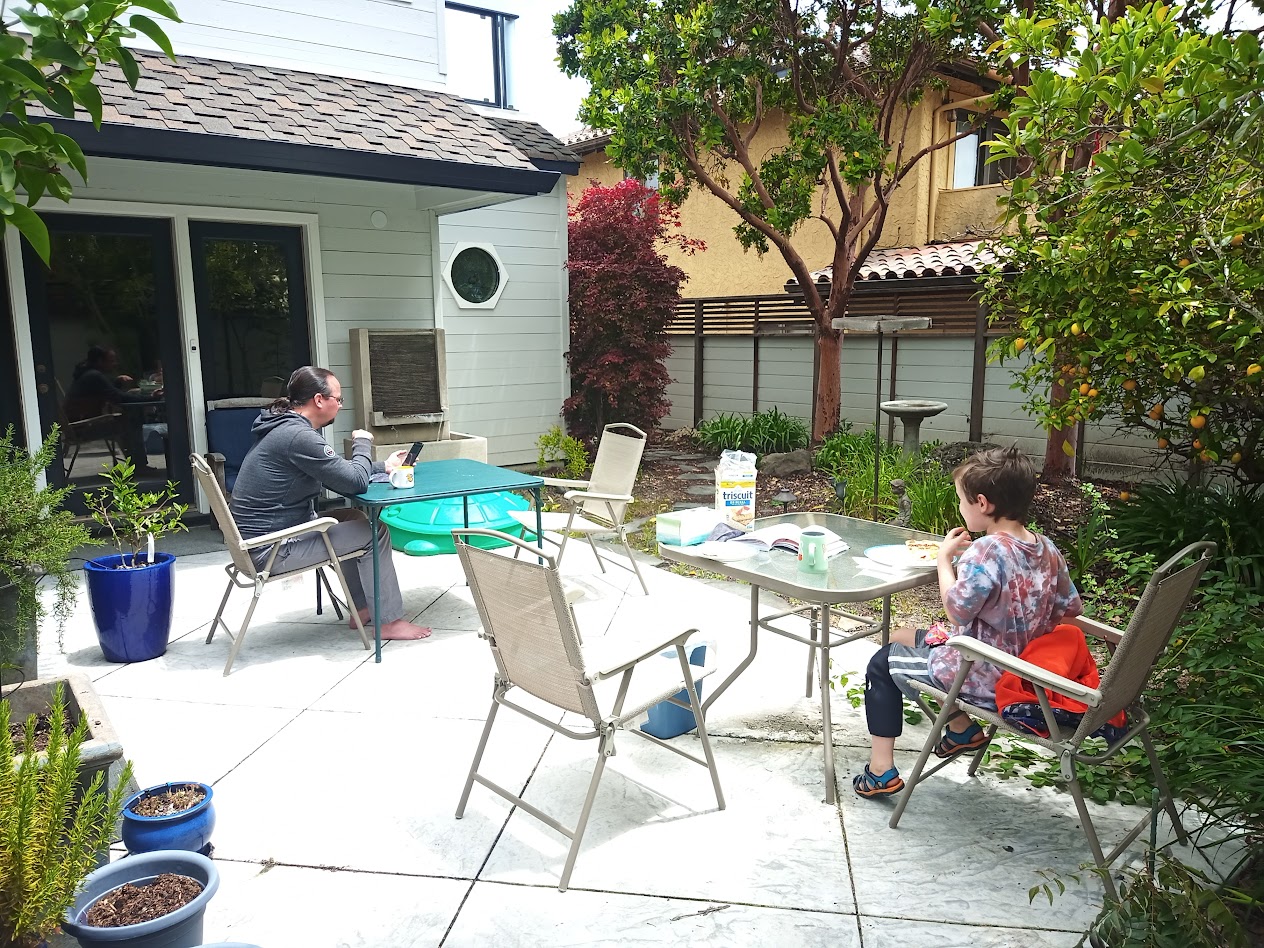 One of the things this experience is emphasizing to me is how much we underutilized our outdoor spaces. I like interior design so I've thought a lot about how various spaces in the house are used and what we can do to optimize their utility. However, I still haven't figured out how to encourage use of our outdoor spaces. I think if I came up with a plan I could keep an eye out on Craigslist for good furniture. I just haven't come up with a plan yet.
Overall, we have a pretty nice setup and Julian is loving getting unlimited screen time. Rio seems to be the most unhappy about the whole situation. We discovered when my parents came over that she doesn't like strangers at all. She mostly stayed upstairs for the brief time they were here and even when she did venture downstairs, she'd run away the instant she saw either of them. After they left, she had one normal night and then Julian and I moved downstairs. She clearly did not approve and spent a significant amount of the night meowing at our door. While the rest of us eat outside, Rio sits by the sliding glass door and mournfully watches us.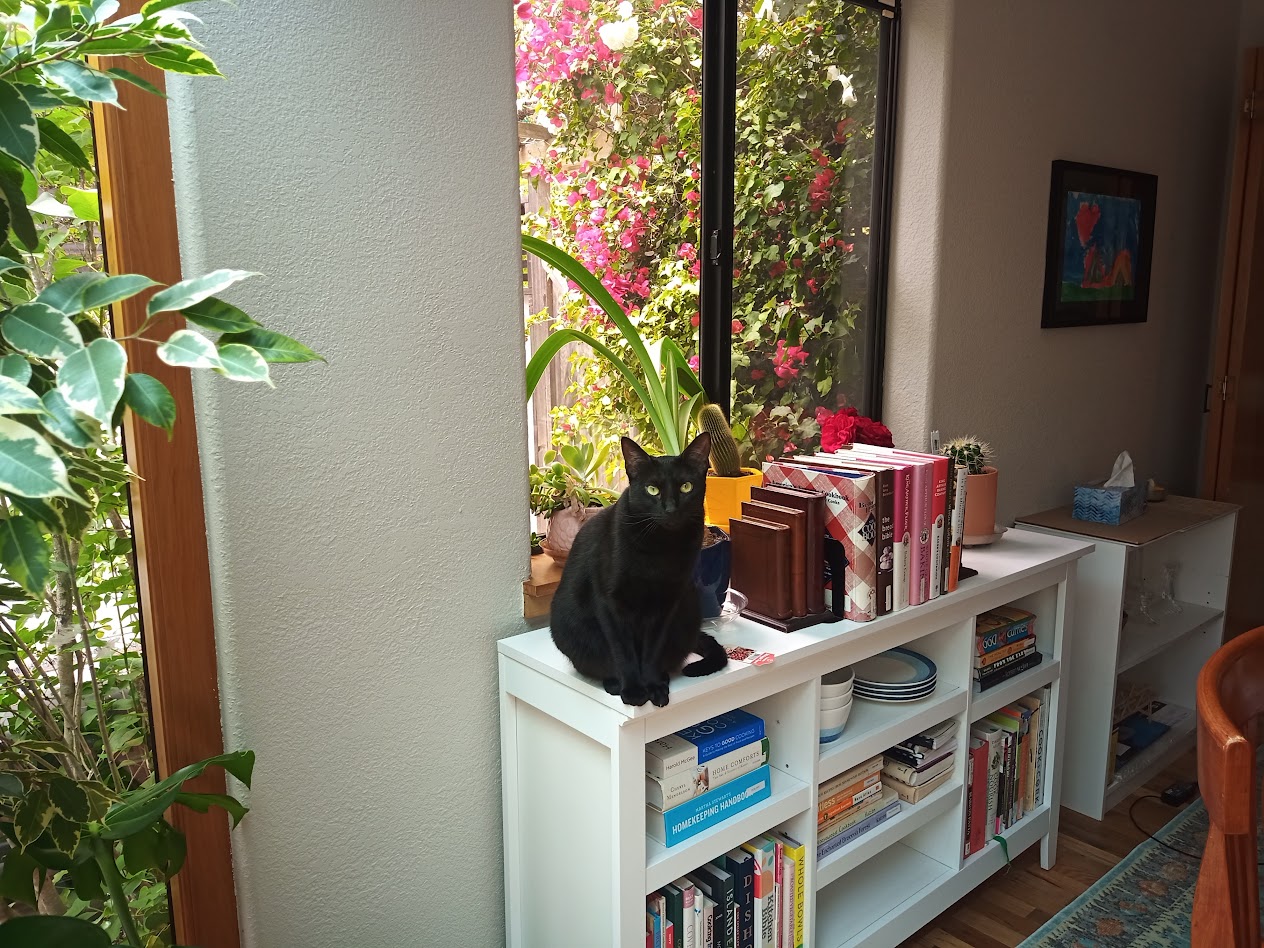 I had a really bad cold about a month ago, probably brought home by Julian, which caused me to miss almost a week of work so I'm tired of being sick. However, so far I'm doing pretty well. I'm on Paxlovid and have the weird metallic taste side effect but none of the others3. Yesterday I wasn't feeling great but still had enough energy to read a couple of books. Today my physical energy is a bit lower than normal, and I have a fair amount of coughing and runny nose, but I think my brain is back to functioning. At the moment, I think I'll be working tomorrow.
One of the advantages of remote work is, as long as I'm feeling ok, I can work while sick without infecting anyone else. Today Jaeger and I swapped our office setup, with the exception of the monitors and desks, so we're ready for tomorrow. I have four meetings tomorrow, which isn't ideal with a kid in the same room, but I expect Minecraft will keep Julian suitably entertained. I'll also have a great view.
A little to my surprise, our precautions appear to have paid off, at least so far4. Neither Jaeger nor Calvin have any COVID symptoms and Jaeger just tested negative again today.