The absolute best playground we visited in Scotland was on day two at the Princes Street Gardens in Edinburgh. The playground is located on the far western side of the park. The park map we saw neglected to mention there was a playground and we trudged the entire length of the park, Calvin complaining the entire time, on faith having heard a rumor there was suppose to be a playground somewhere.
I was very relieved when we found the park to see it was worth the trek. The park is spectacular. The main playground equipment is setup like a play castle.
It has all the normal playground features such as slides, monkey rings, rope bridges, etc.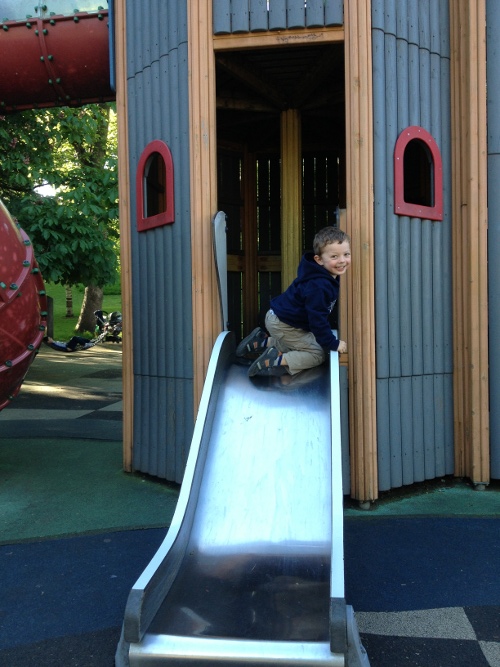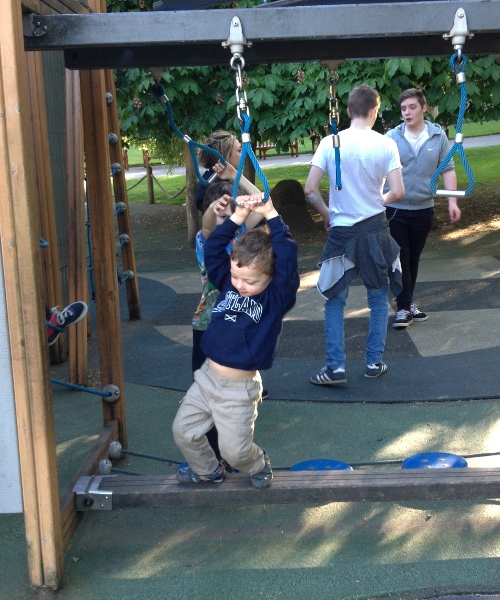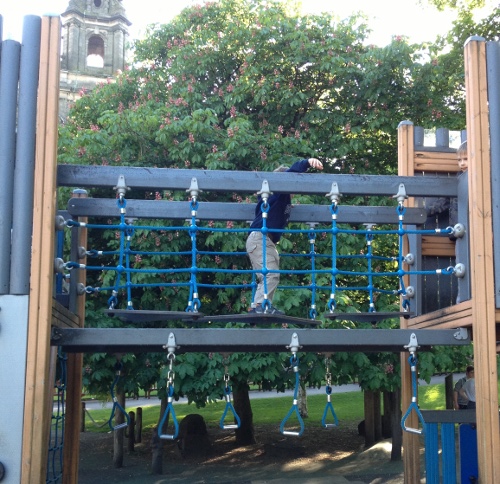 There's also a climbing wall so you can storm the castle.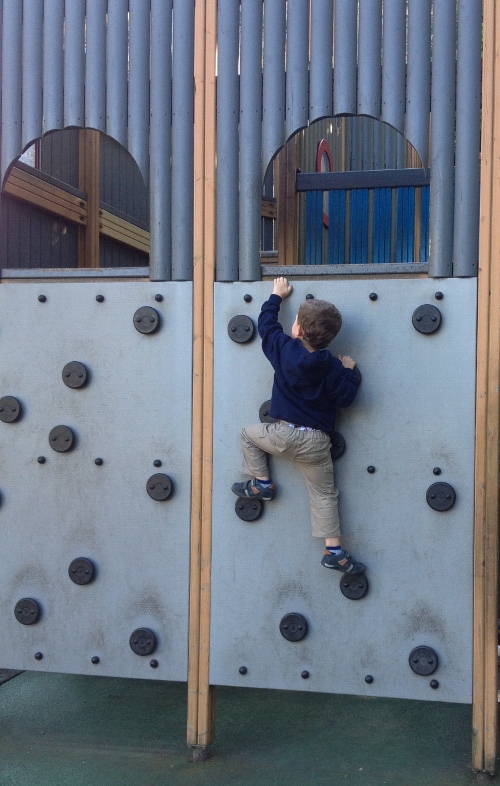 The playground also had a wide variety of spinners ranging from single-person spinners to a giant rope climbing apparatus that also spun.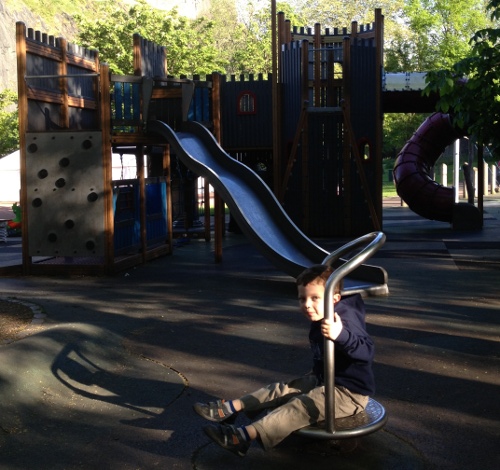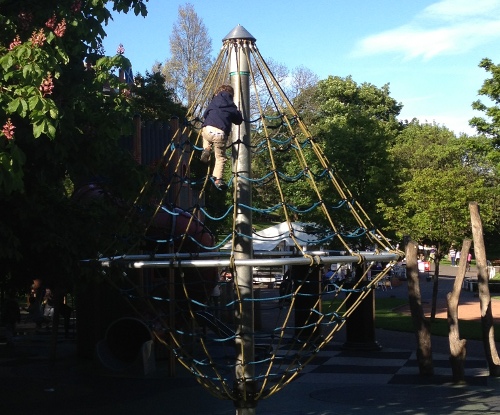 There's also a little kids area and the obligatory themed spring rider.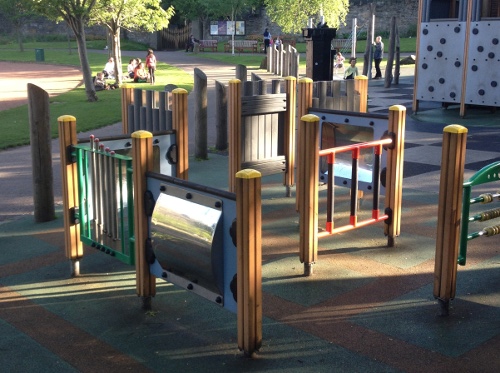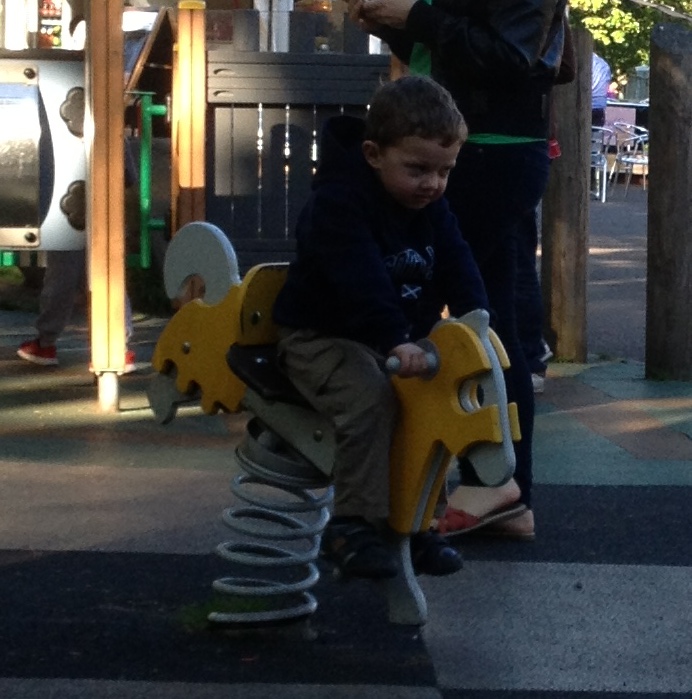 And, of course, a log swing that looks like it could be used to ram open (fragile) castle gates.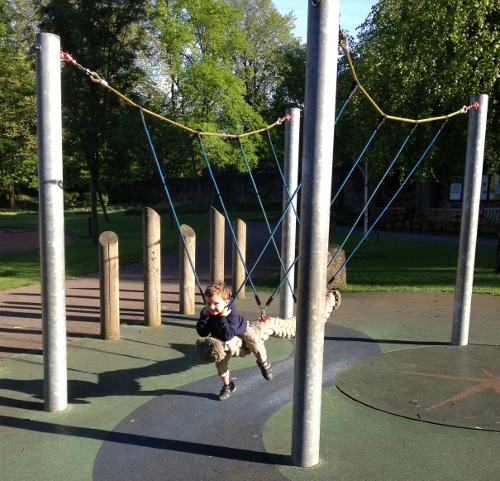 If you're looking at the park facing south, you can see the play castle overshadowed by the real Edinburgh Castle. (The sun was not kind to my pictures.)
Summary:
Features
Surface Material
Mostly poured rubber
Restrooms
Yes, relatively close, it appears you usually have to pay but we didn't the day we were there
Water fountain
Can't remember
Shade
Reasonable amount of shade
Picnic area
Can't remember but the park itself has a ton of benches.
Parking
No
Pros

Nice playground equipment
Very scenic backdrops

Cons

A bit tricky to find if you don't know where it is.