I've been meaning to post pictures of the Scottish playgrounds we visited but kept procrastinating. While Scotland isn't quite as overflowing with playgrounds as Hong Kong is, we visit several nice ones. On our seventh day in Scotland we visited the Highland Folk Museum. We arrived toward the end of the day so didn't have nearly enough time to wander around. However, right within the entrance is a pretty nice playground area for kids.
Among other things, they have the best tire swing I have ever seen. It's huge.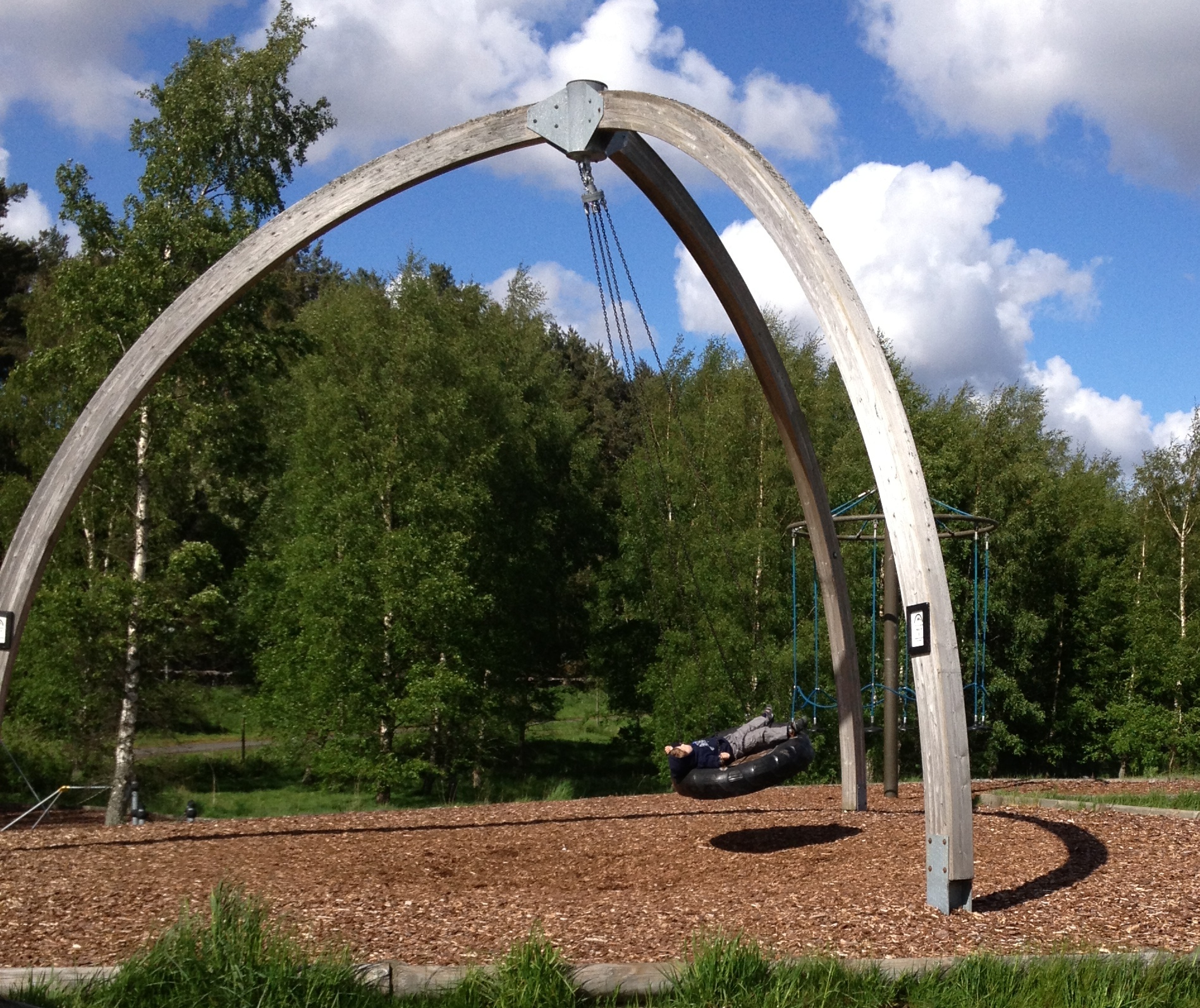 The main playground area had a rustic feel to it.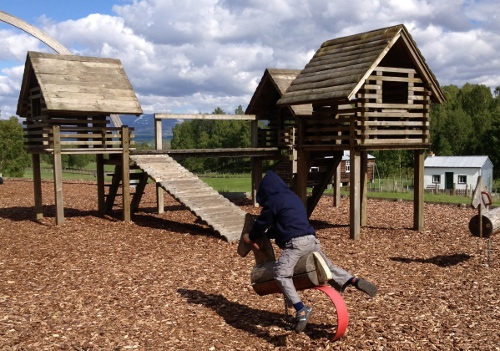 However, they had several more modern pieces of playground equipment also. I'm pretty sure one of our Boulder parks has this one: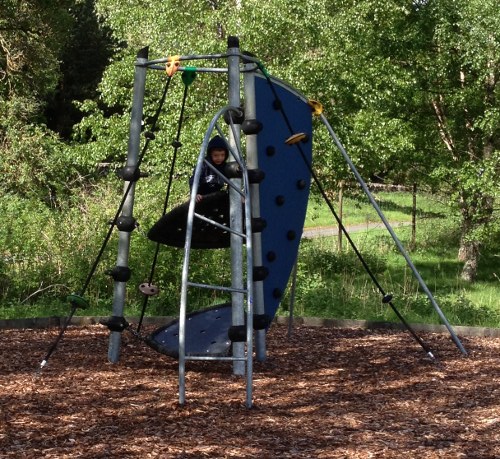 They also had a fantastic spinner. I think it would have been even better with more people on it.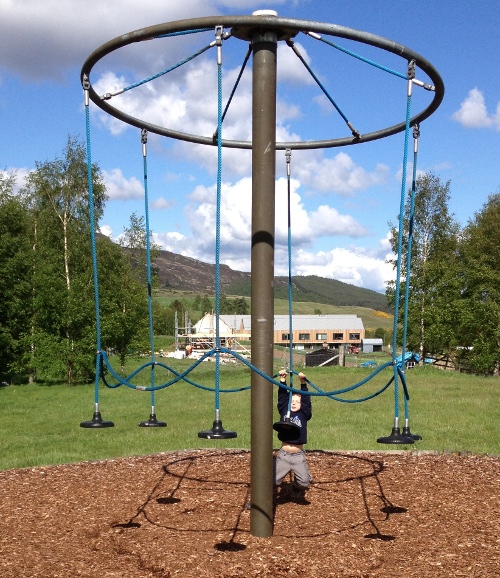 There was also a single-person spinner and a wobbly balance beam to walk on.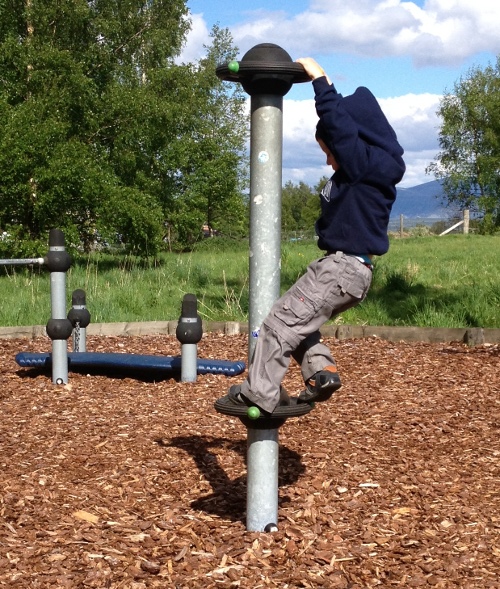 Away from the main playground area there's also a digger, fairly close to their sawmill building.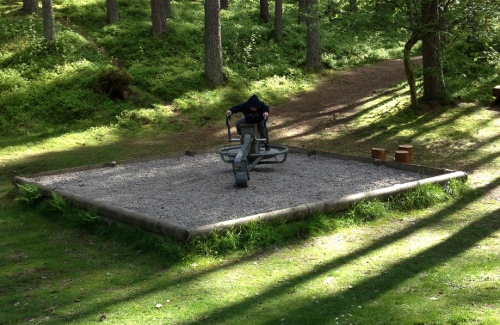 Summary:
Features
Modern age 5-12 playground equipment, log-house style playground equipment, wooder spring rider, amazing tire swing, large spinner, individual spinner, wobbly balance beam
Surface Material
Mostly bark chips
Restrooms
Yes, relatively close
Water fountain
Can't remember
Shade
The more modern playground is shaded by the trees but the wood-based playground elements don't appear to get shade.
Picnic area
Can't remember.
Parking
Parking for the museum
Pros

Best Tire Swing Ever
Nice variety of equipment

Cons