A couple of weeks ago Calvin and I traveled to Washington to see my mom. Taiwan has made me foolhardy as I now believe I can travel anywhere at anytime with Calvin and it'll all be fine as long as we have the iPad with us. So, I booked an 8am flight which had us arriving into PDX a little after 9:30 local time. It went fine. We then went to brunch/lunch with the extended Stone family and then wandered briefly around Portland before heading to my parents' house.
Monday we left to stay a couple of days at Canon Beach. I like to think of the Oregon and Washington coast as "atmospheric." However, it was remarkably nice the entire time we were there. Our first day was a little windy but sunny. Calvin had fun burying himself in the sand.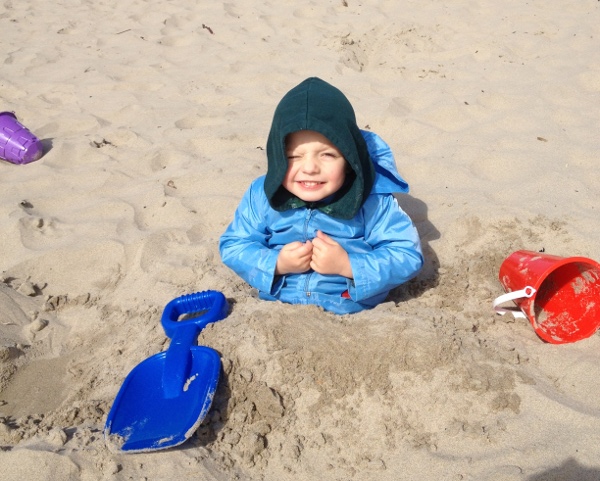 Tuesday I spent the morning working while mom and Calvin went to the Maritime Museum in Astoria. In the afternoon we went to the beach and Calvin played quite a bit. The house mom had rented was "cozy." I liked it but mom was frustrated by the lack of storage. However, we both agreed the courtyard was really nice.
On Wednesday dad came down and we went to Indian Beach at Ecola State Park. There was only a little bit of wind and it was very pleasant.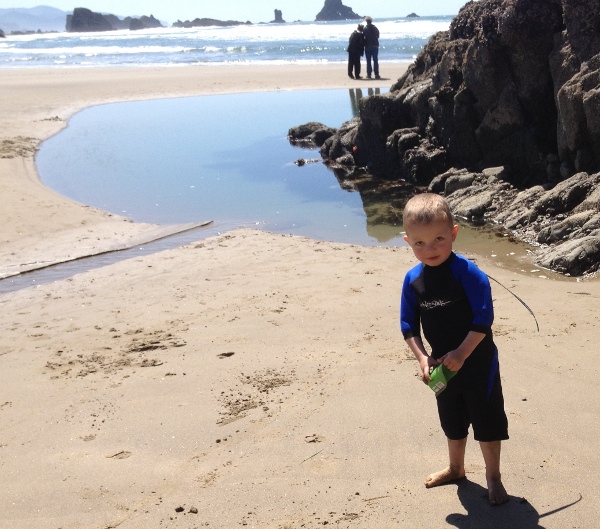 Thursday was our last day at the beach. We got adventurous and decided to take a short hike to a beach in the Oswald West State Park. Calvin really wants to go camping this summer so I convinced him that he needed to practice hiking. To my surprise, he hiked all the way to the beach and then continued walking to the far north side with only a little cajoling. Calvin wasn't nearly as excited to hike on the way back so I carried him once we reached the trail head.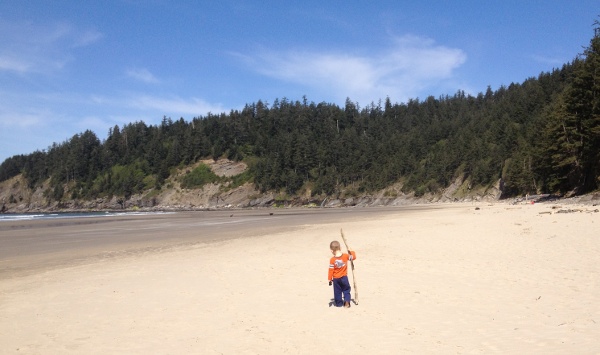 On the way back to Longview we stopped at Tapiola Park in Astoria, one of my favorite playgrounds in the world. While I love the playground, the bathrooms are quite scuzzy.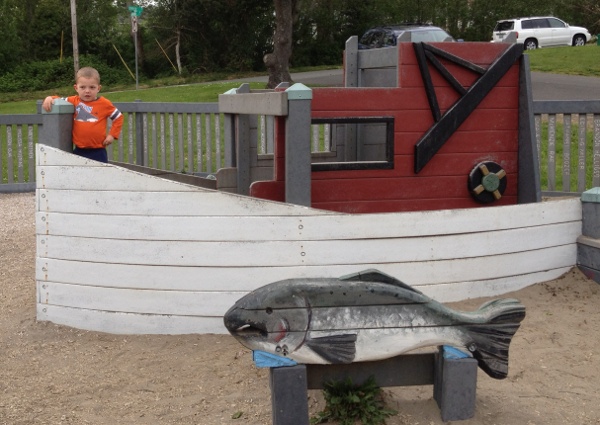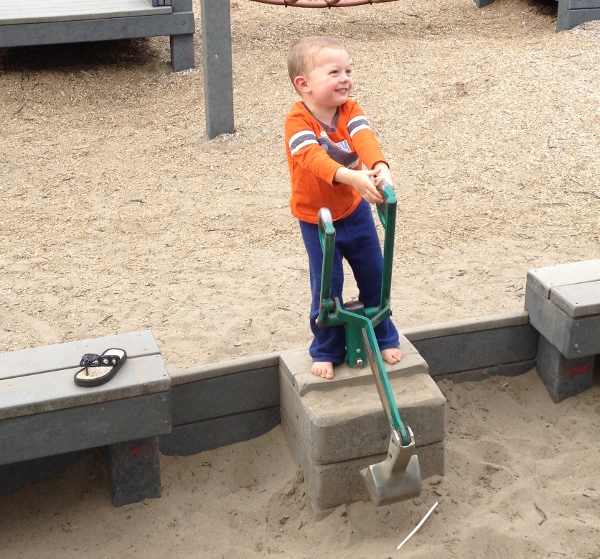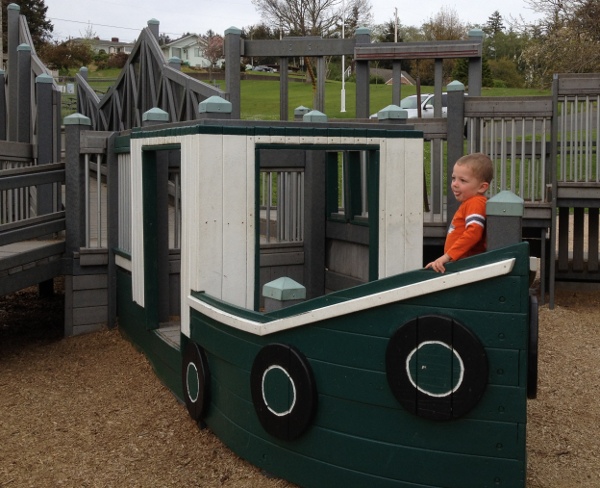 Calvin made a flying leap and grabbed onto the Monkey rings. The first time he was successful. The second time ended in tears.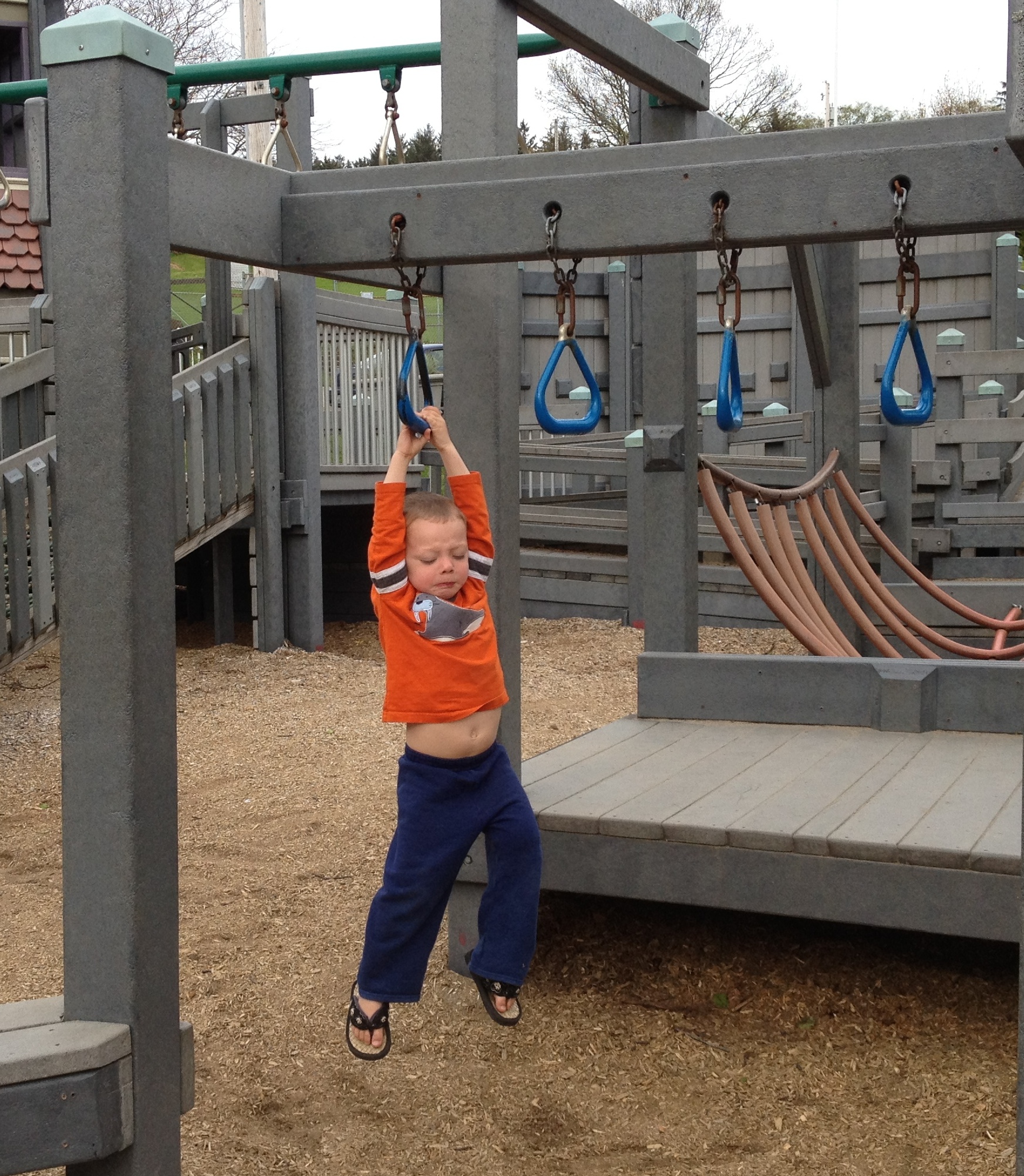 So many things to play on . . .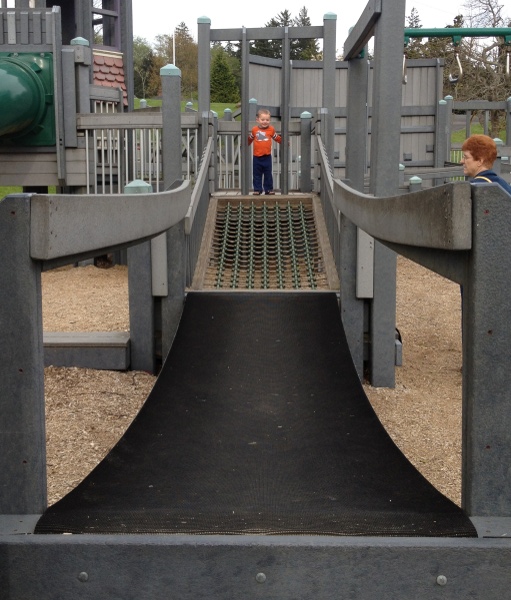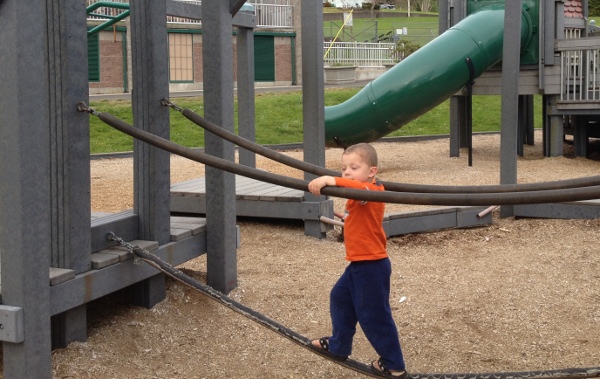 Friday we went to the park in Longview. Saturday we went up to Hood River to visit Gramps. On Sunday we road on the Mount Hood Railroad. Though apparently I neglected to get any pictures of this (no doubt Grandma has many). Then, once again buoyed by our Taiwan experience, Calvin and I flew back home to Colorado fairly late and I crawled into bed at 12:30am on Monday morning.