Since Calvin is getting picky about his playgrounds, I decided I might as well play along and post profiles of the various parks we visit.
Calvin didn't have preschool and I decided against trying to work today. So, inspired by Dr. Mike's most recent podcast, I decided to plan some sort of outdoor activity. Originally, I was thinking of going up to the mountains but decided a mountain excursion would be better for a time when it was too hot down here.
Several months ago our family visited the Denver Museum of Nature and Science. As we started to drive home I caught a glimpse of an interesting looking playground next to the Duck Pond within City Park. Today, Calvin was interested in visiting a new park so I packed a lunch and we hopped into the car1.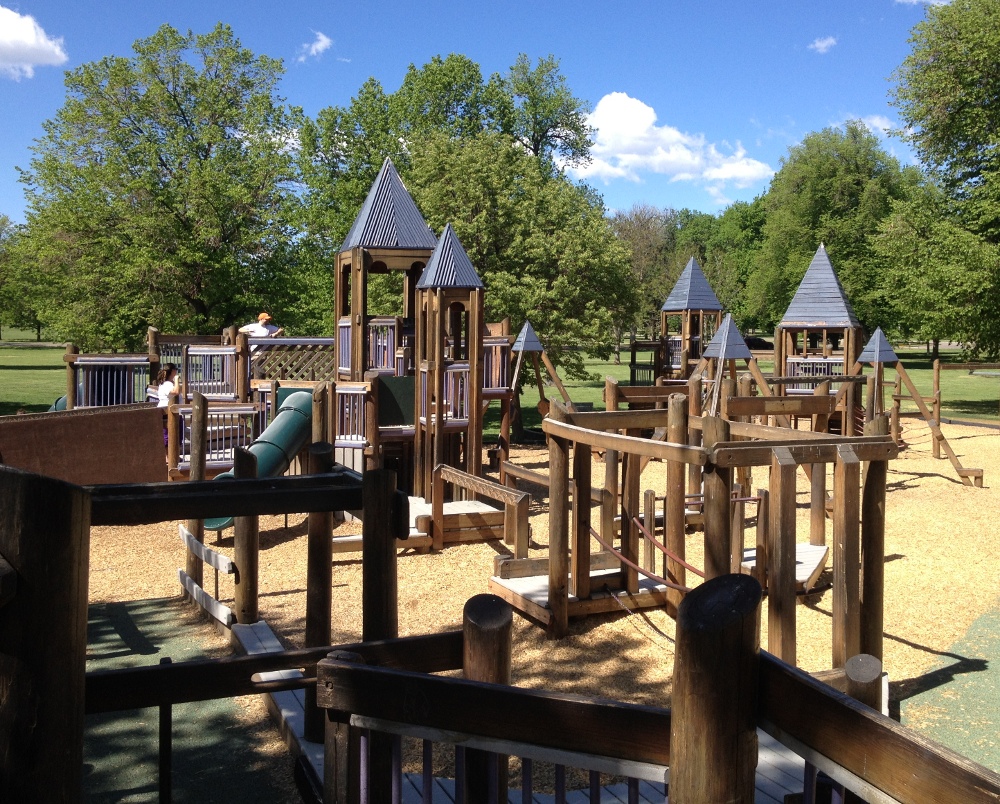 The playground in City Park is a whimsical wooden structure that has areas for both young and older children. The younger area is partially enclosed by a fence and contains some toddler swings, a jeep, an area to play tic-tac-toe2, some structures to clamor on, and a concrete elephant.
The older kid section had several different equipment groupings that look like they'd be perfect for tag. There were also regular swings as well as an odd tire swing. Overall, the structures looked fun but the playground is definitely aging. In some places the bars had gone missing and plywood had been nailed to keep kids from accidentally falling through. At one point Calvin started shaking a railing and I stopped him because I was afraid he might manage to pull it loose.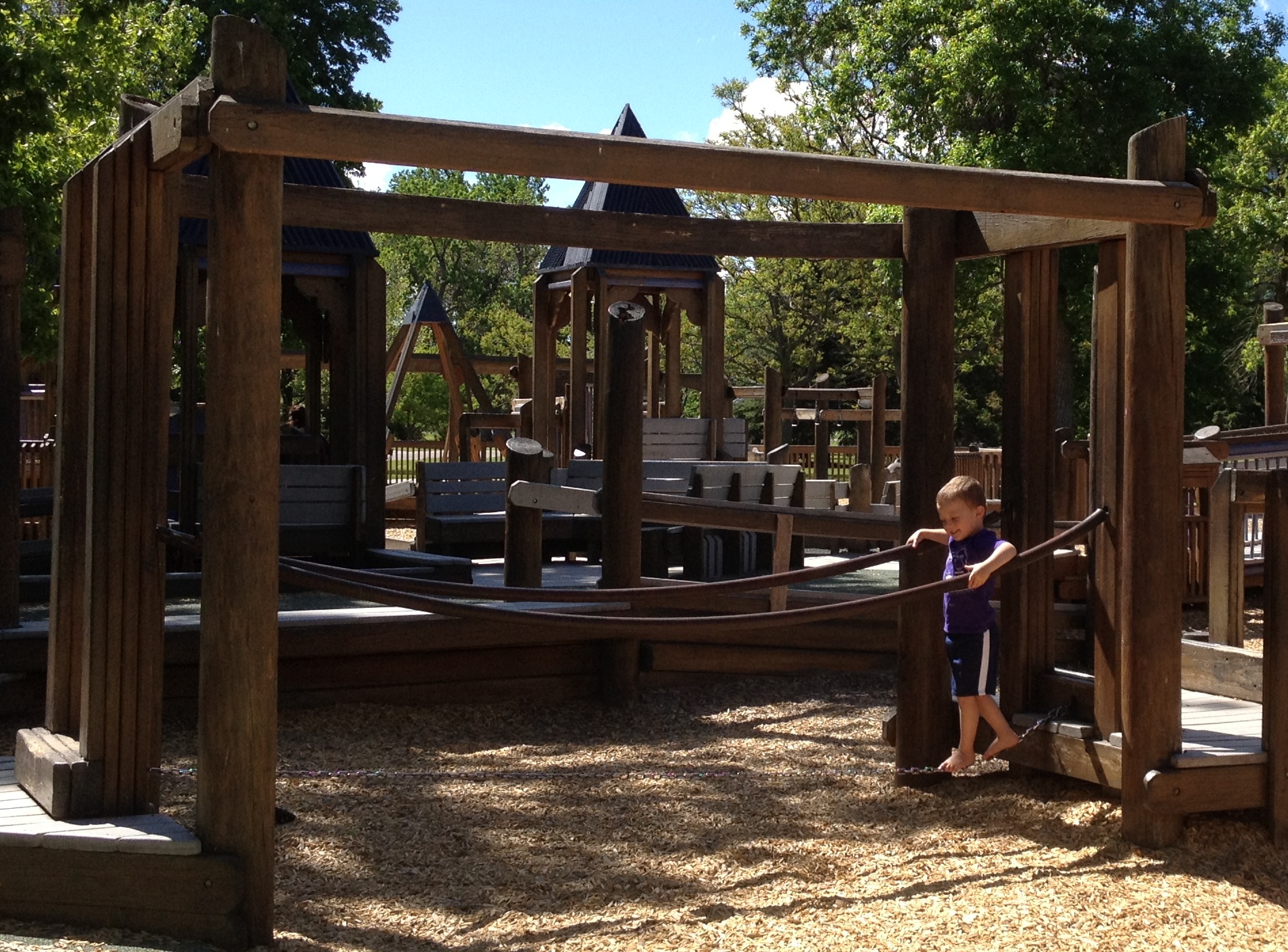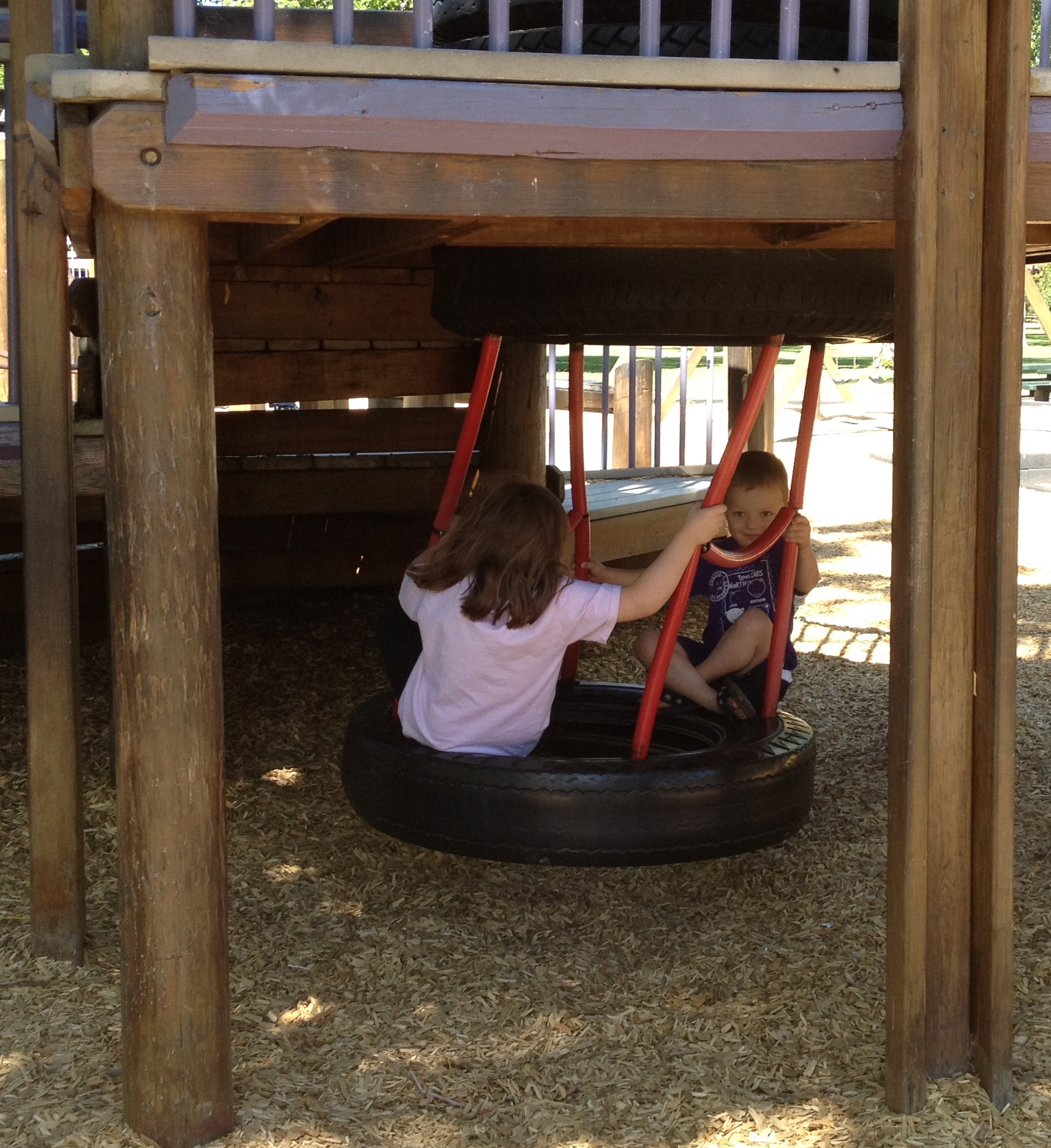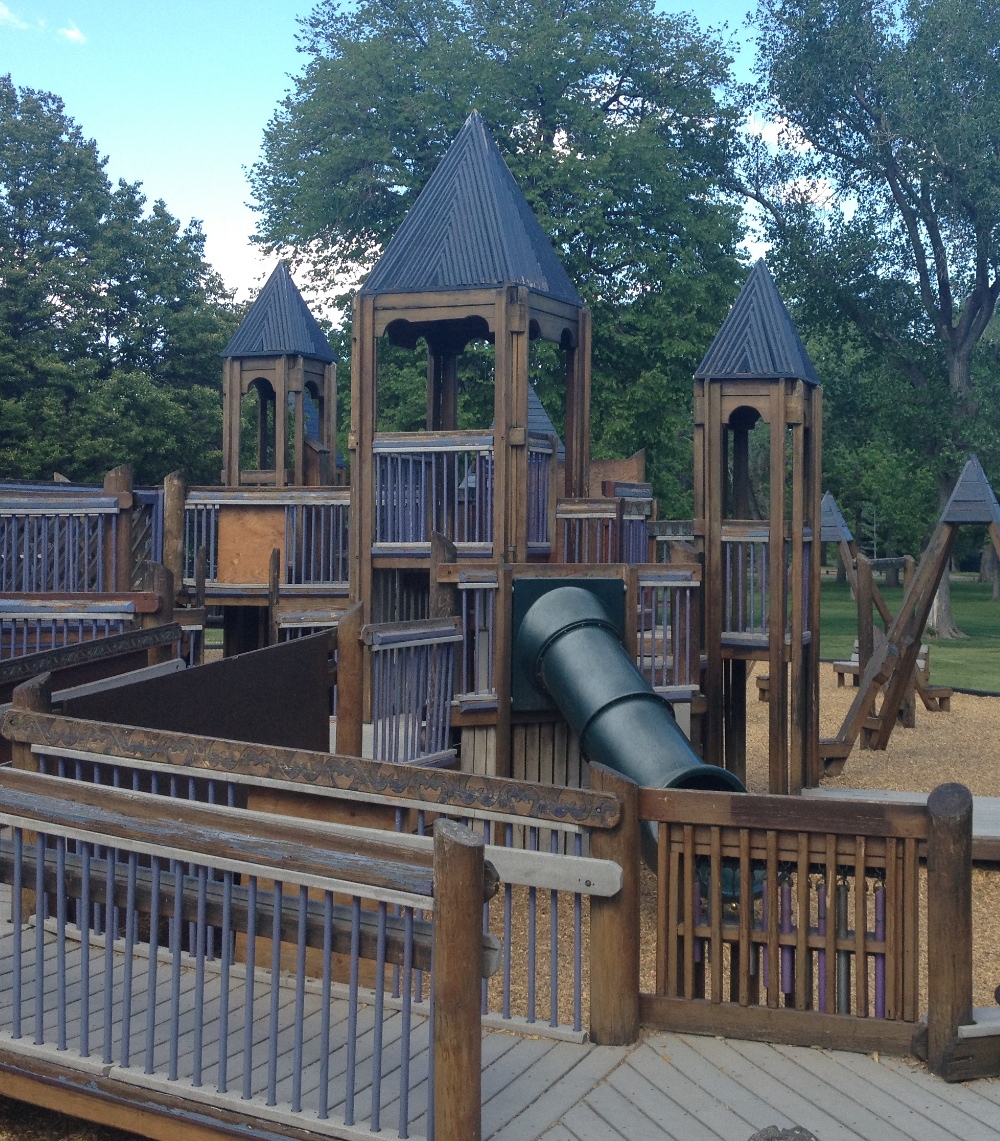 Summary:
Features
Wooden play structures, slides, swings, bucket swings, tire swing, rope net, jeep spring rider, monkey bars, monkey rings, balance rope
Surface Material
Bark chips
Restrooms
A large porta potty is close to the playground with several smaller ones a little bit further away.
Water fountain
Didn't see any
Shade
The playground is surrounded by mature trees and there are several shady areas.
Picnic area
There are several picnic tables close to the playground equipment. While I didn't see any covered picnic tables, several are shaded by dense trees.
Nearby Attractions
Duck pond, Denver Zoo, and Denver Museum of Nature and Science
Pros

Interesting multi-level playground equipment
A good amount of shade
Restroom nearby which looks like it's available year-round (though it is a porta potty with no sink)

Cons

The parking is free but may be difficult to find later in the day due to the playground's proximity to the zoo and museum
The entire area is overflowing with geese so don't plan to picnic on the lawn which is littered with feces from the geese. However, the playground itself seems free.
The wooden railings are wearing out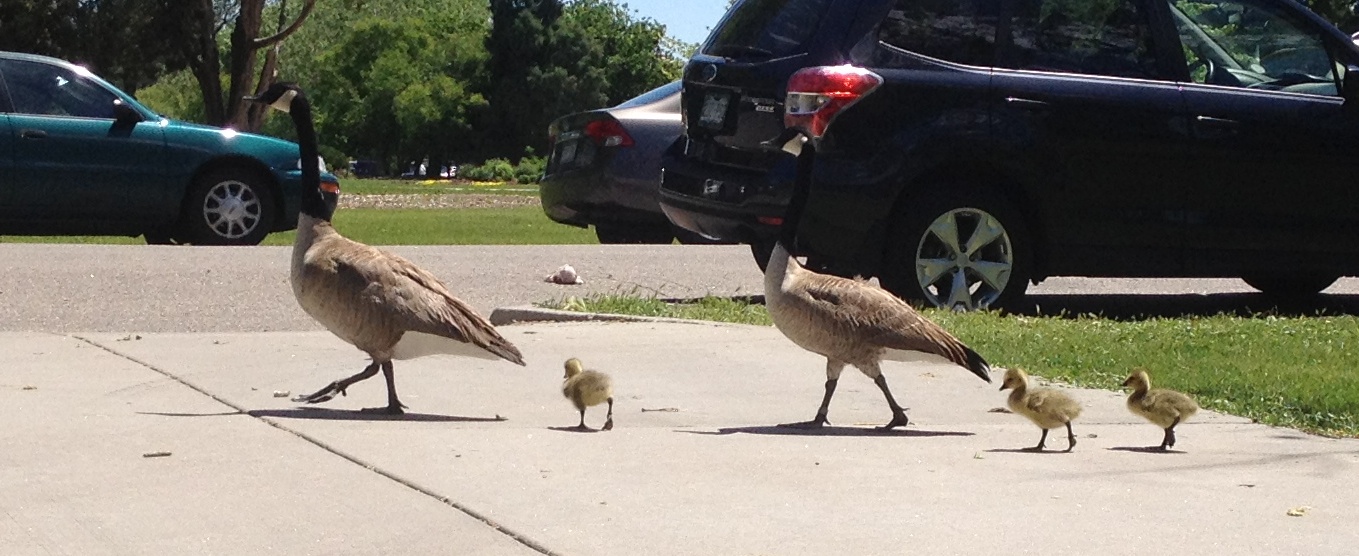 Overall, Calvin seemed to have a good time though it didn't keep him occupied for as long as I expected. We probably would have stayed longer if there had been more children his age.

View Random Parks and Playgrounds in a larger map