A couple of years ago Calvin, Nana, and I had a little extra time and decided to stop at the East Palo Park. I don't remember much about it except it had a couple of interesting features but no shade and no bathrooms. Since today was forecasted to be in the mid-seventies, it seemed like a good day to try out a park that wouldn't be suitable for hotter summer days.
Upon arriving at the park, I was pleasantly surprised to see it had been newly updated1.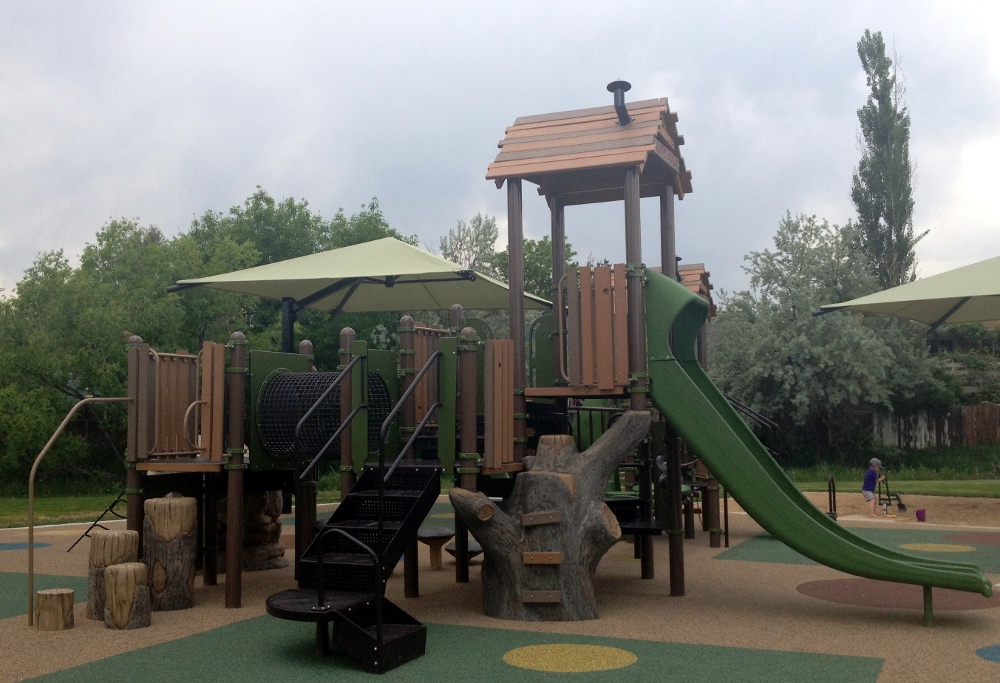 After getting out of the car, Calvin immediately ran to the older section of the playground which included a curved climber and new-style teeter totter.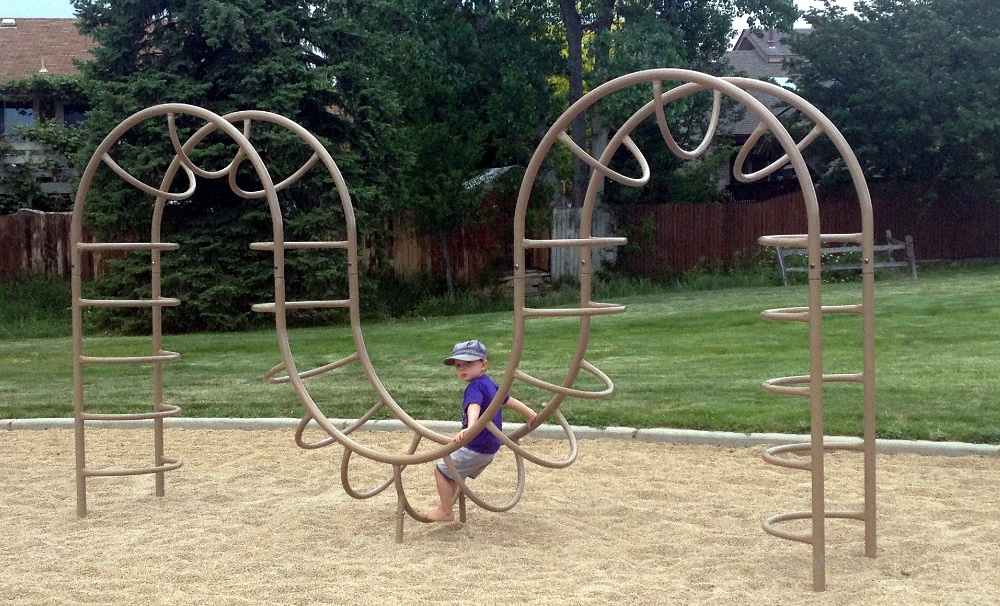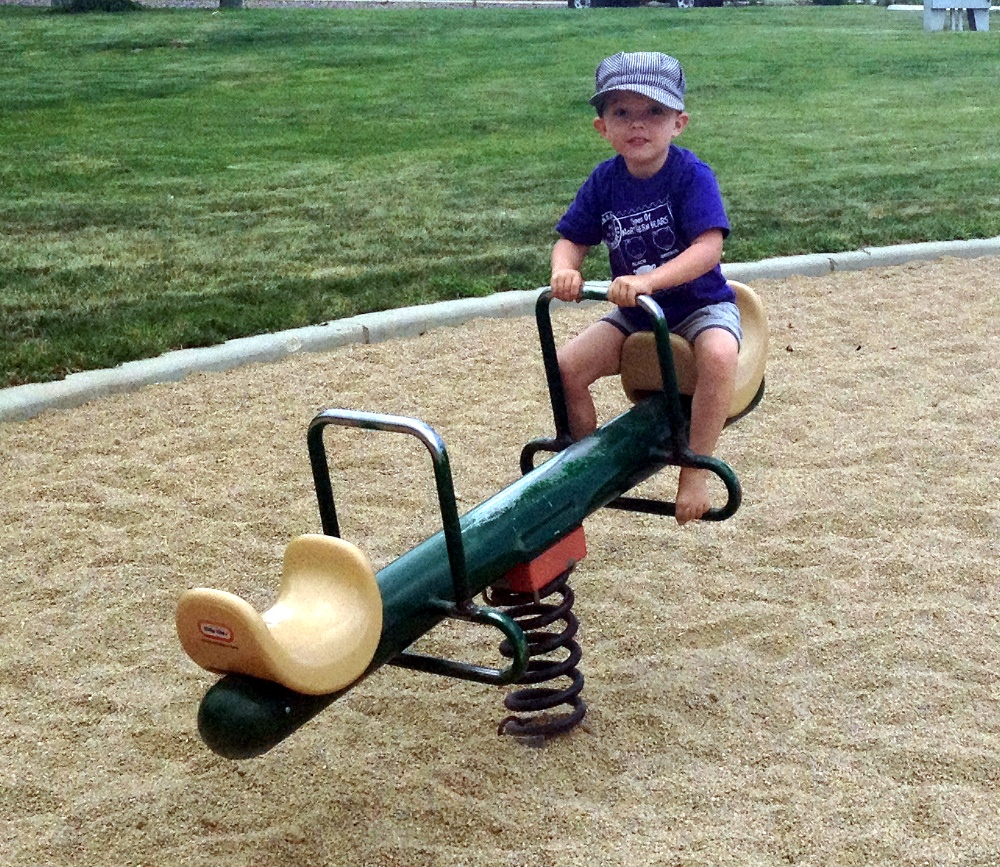 The old digger sand area was also still there but was greatly improved with the addition of some shade.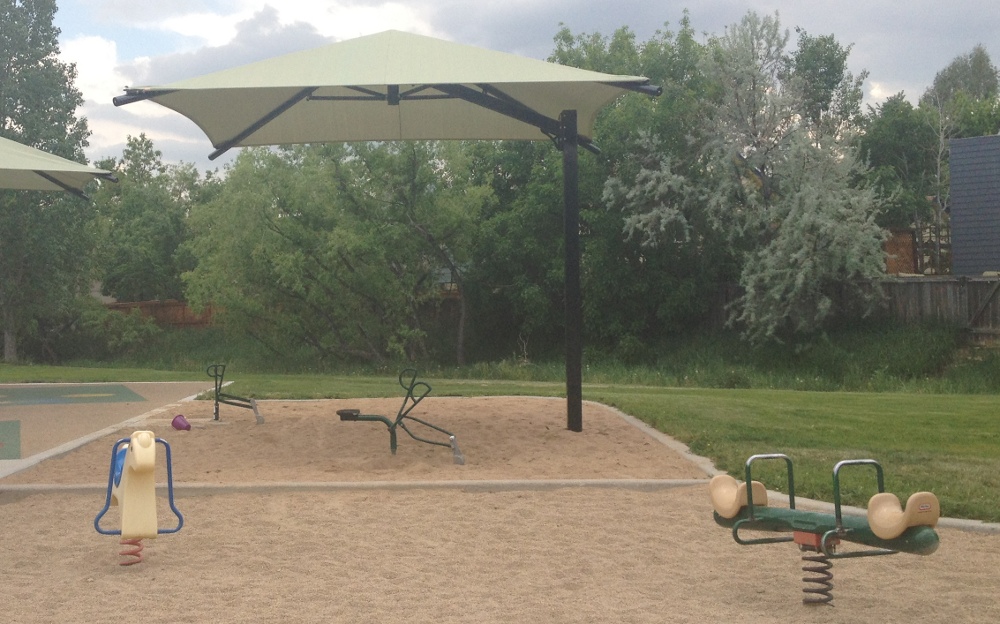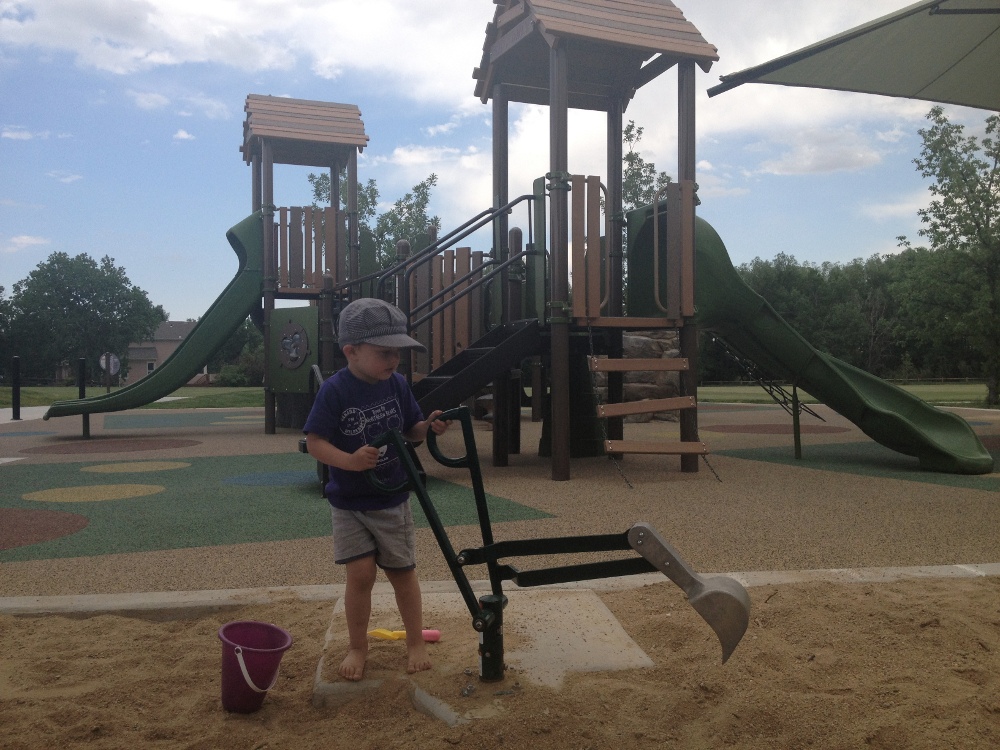 The new playground structure is in the style of a tree house. It even has a little pretend raccoon sticking out from a hole.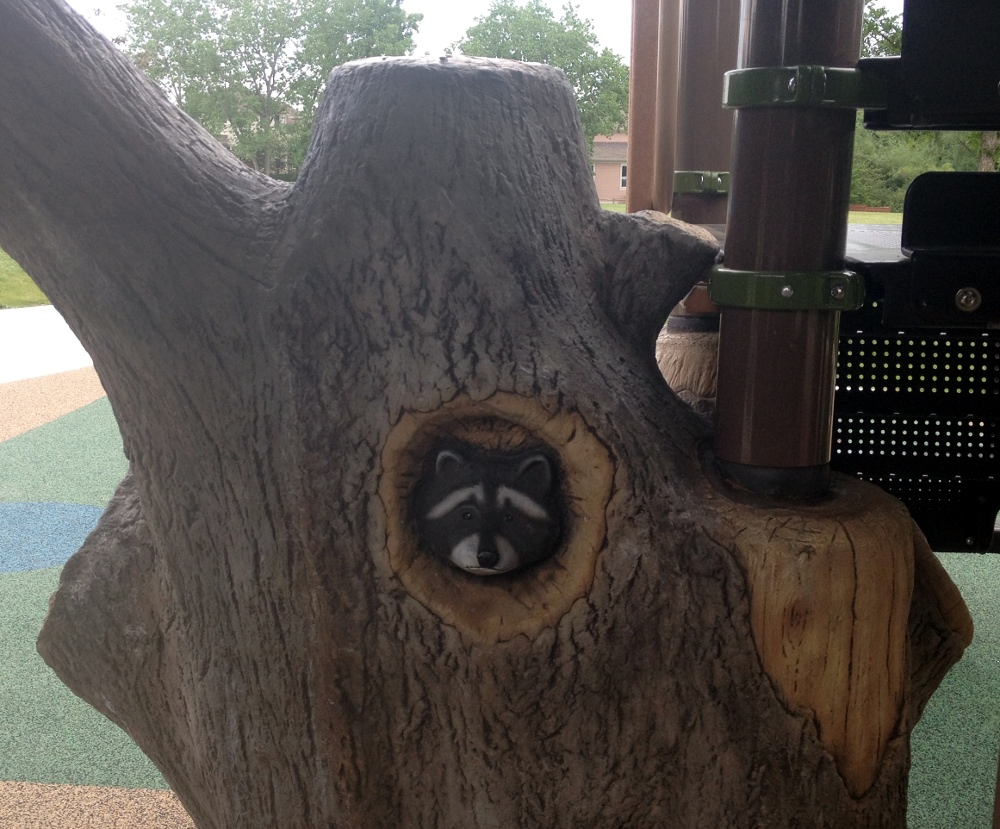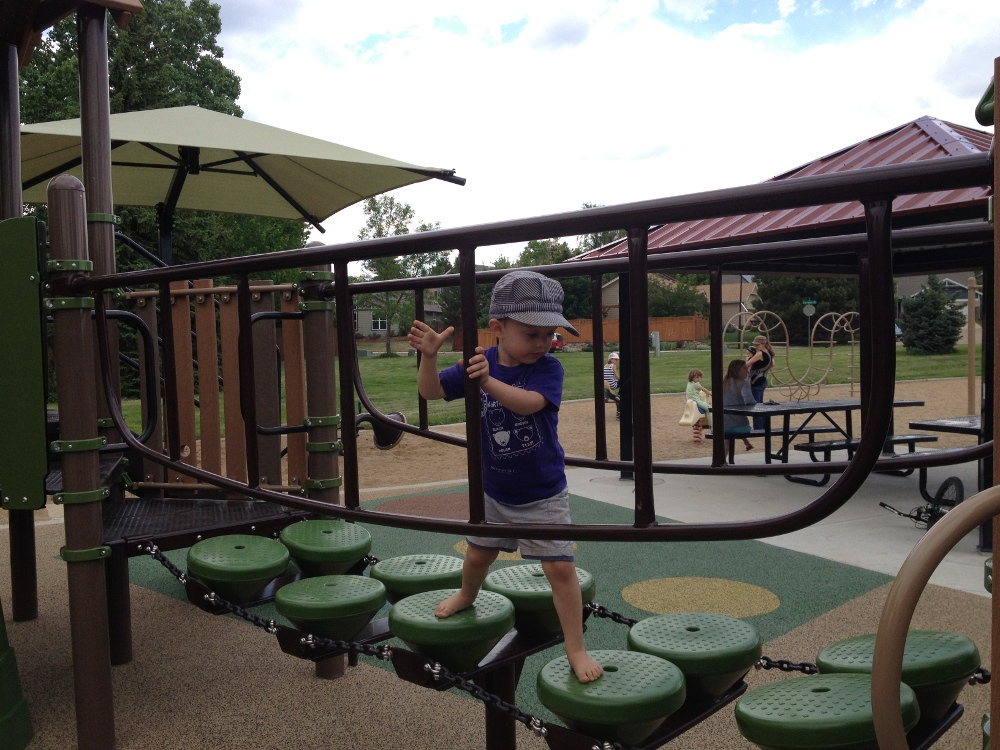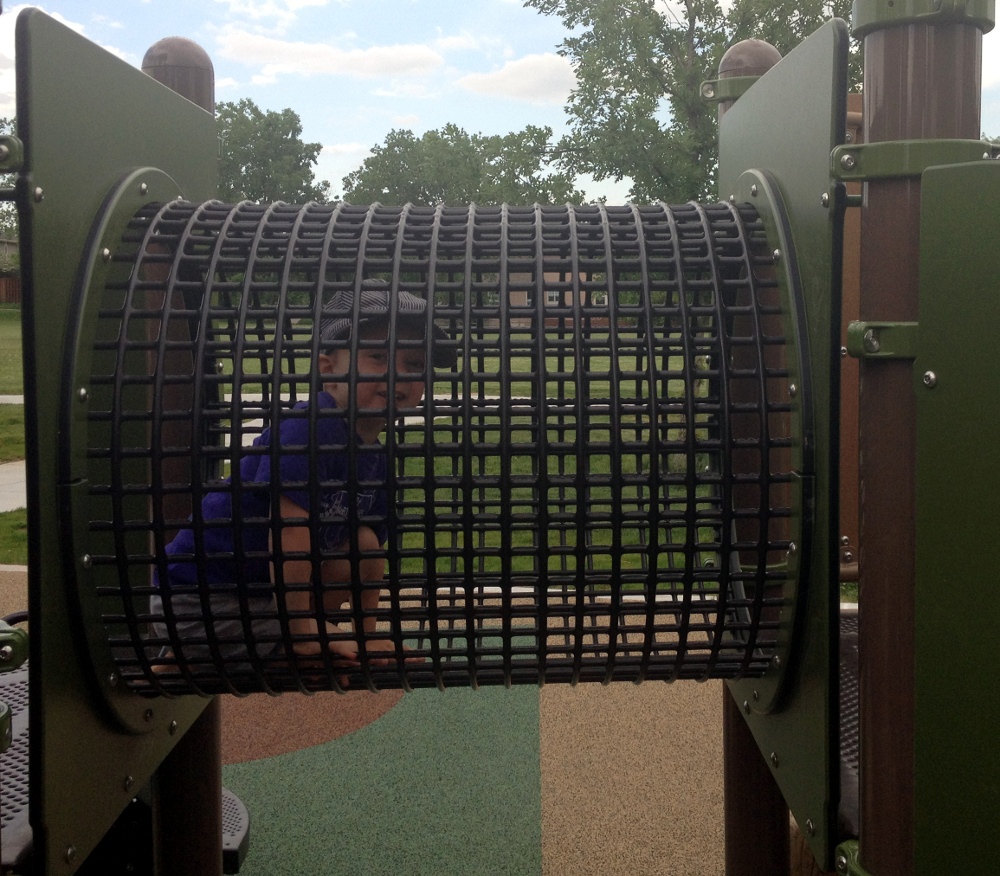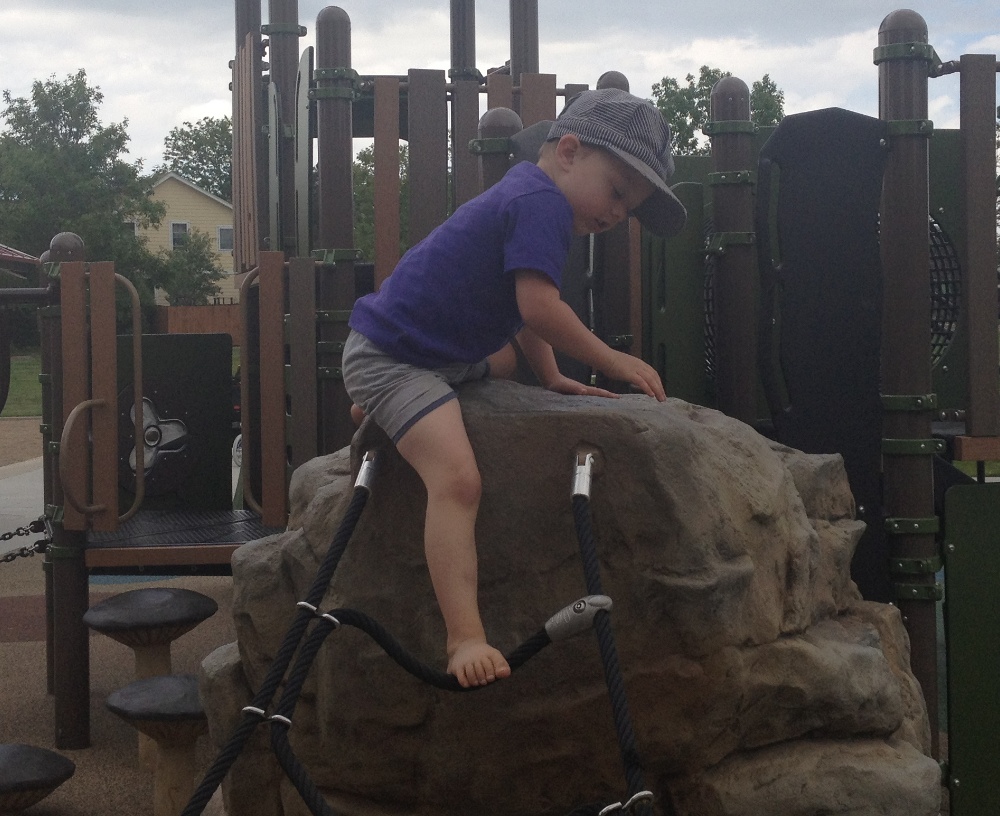 The playground has three different surfaces. The area with the swings and teeter totter has pea gravel, the digger area has sand, and the new equipment has the new-style poured rubber. I'm still dubious about rubber. I've seen too many playgrounds where it hasn't worn well and doesn't get replaced. However, Calvin liked the brightly colored patterns. He jumped in the blue circle and pretended he was playing in a pond.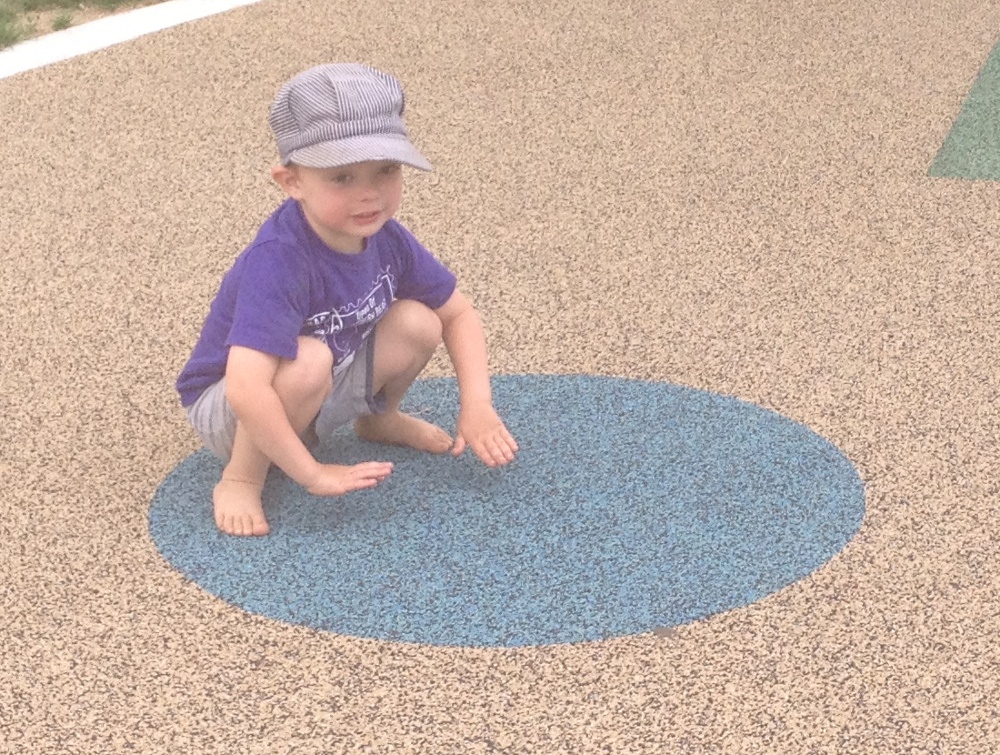 As a bonus, the playground appears to be in the flight path for planes landing at the Boulder Municipal Airport.
Summary:
Features
Slides, swings, bucket swings, climbing net, new-style teeter totter, diggers and sand, curved climber, horse spring rider, small climbing wall
Surface Material
pea gravel by the swings, sand in the digger area, and rubber for the main playground equipment
Restrooms
No restrooms 🙁
Water fountain
None
Shade
several man-made shade areas
Picnic area
There is a picnic shelter that provides shade with two picnic tables as well as several open-air picnic tables.
Pros

New equipment that looks nice and is safe.
Diggers and sand!
Has a large grassy field nearby for sports or just running around.
Airplanes overhead!

Cons

No bathrooms of any kind. This would have been a major problem for Calvin a year or two ago.
Most of the playground equipment is rated for 5-12 year olds. Calvin had no problem with any of the equipment but, with the exception of the spring horse and bucket swings, there isn't much for young toddlers.

View Random Parks and Playgrounds in a larger map