We haven't gone to the park recently because it's been beastly hot (i.e. above 80 degrees). Last week wasn't too bad but I spent much of the week wandering around to various libraries looking at their ILS (catalog system). Fortunately, mom was around to watch Calvin since preschool had their summer conference and was closed Wednesday-Friday. This morning I took mom back to the airport. When I arrived back home I was shocked to see it was still in the 70s. I had planned to do USEFUL THINGS but decided we needed to grab the opportunity to go to the park while the weather was bearable.
Today I decided we'd go to Arapahoe Ridge Park. I saw a post about it on 8Z Real Estate that sounded interesting1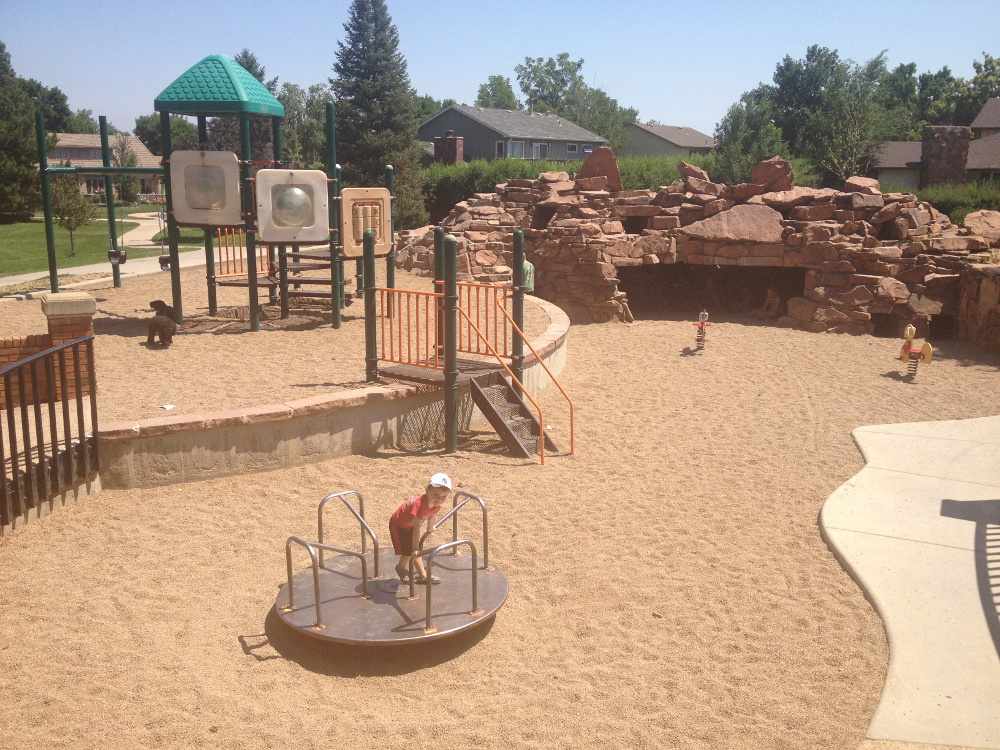 In some ways, the park is very traditional. It actually has a real merry-go-round which I didn't realize still existed in any Boulder parks.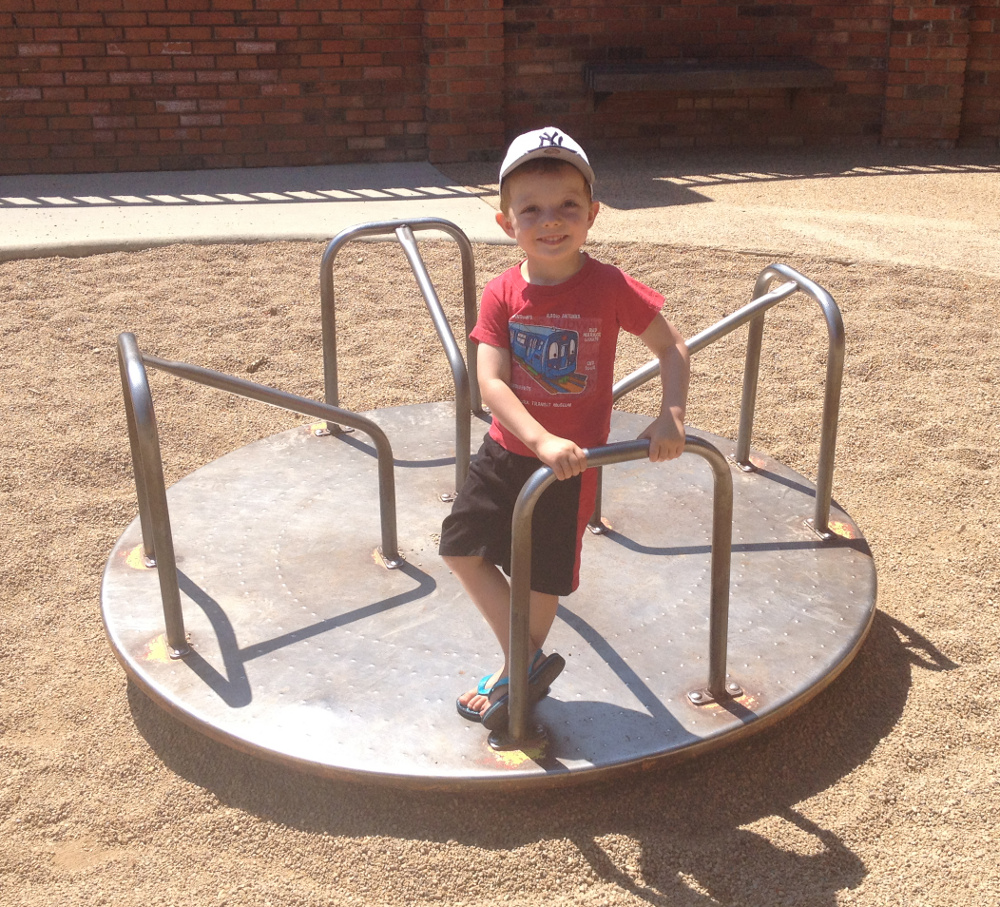 What really makes this park stand out though is the rock cave and tunnel system. It's a man-made structure that has numerous tunnels kids can wiggle through as well as a large cave area that can fit quite a few children. Most parks we've visited have one or two mothers with their young kids. However, when we arrived at this one there was a swath of older neighborhood kids who were hanging out in the cool cave area.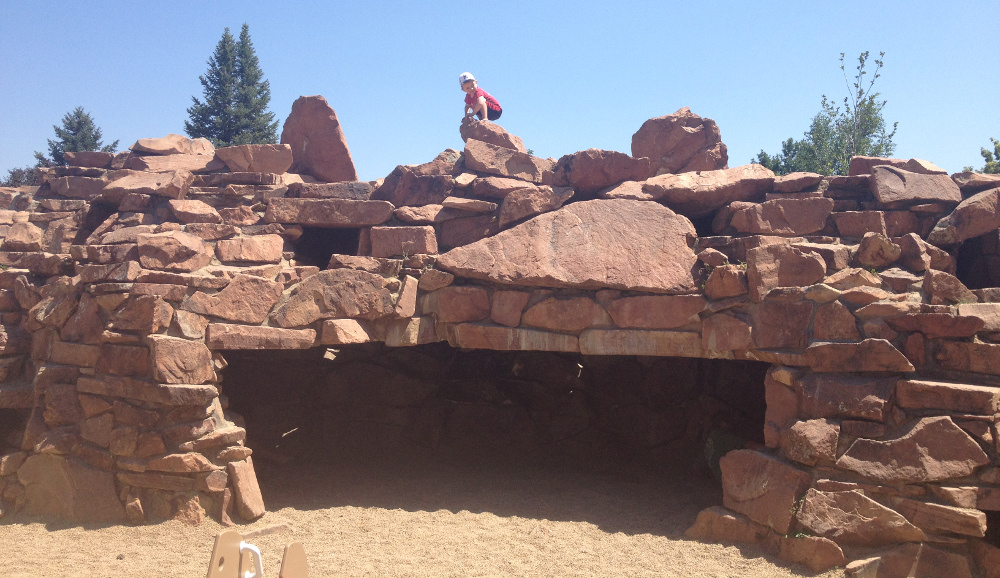 The tunnels were fun looking but definitely sized for children, not adults. One father was playing tag with his kids. He did manage to wiggle through the tunnels without getting stuck but his kids had a definite advantage.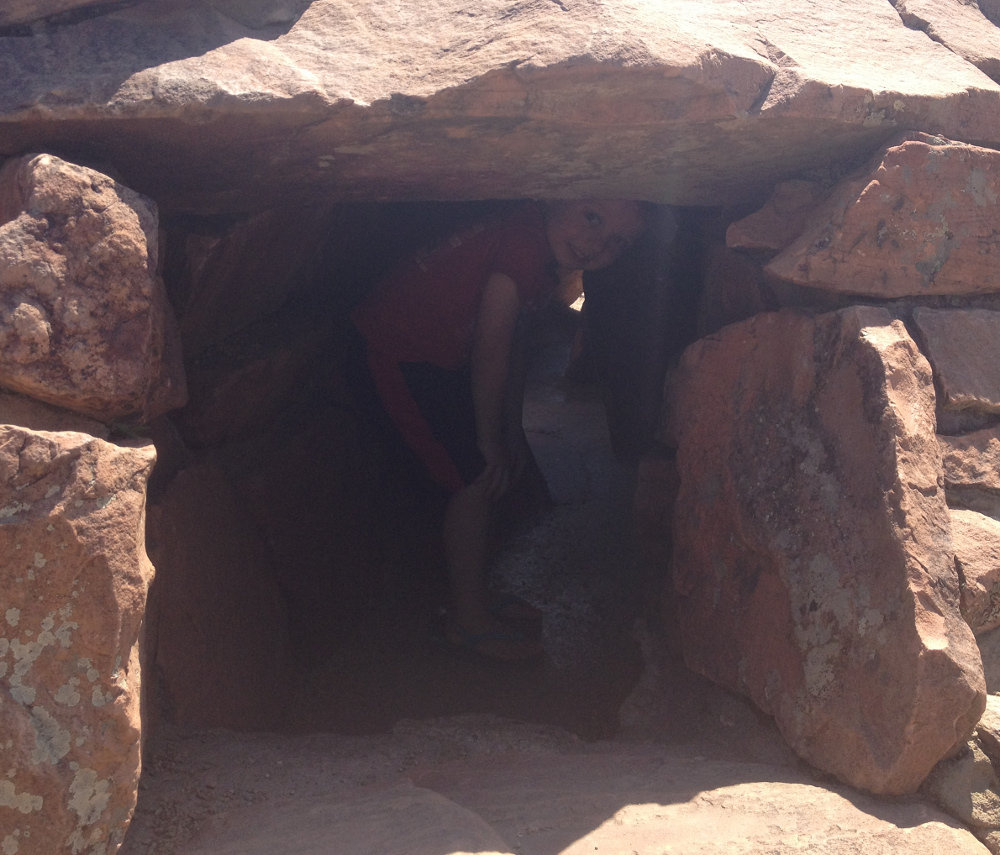 Calvin enjoyed clambering on top of the rocks.
Calvin called the little cave a house.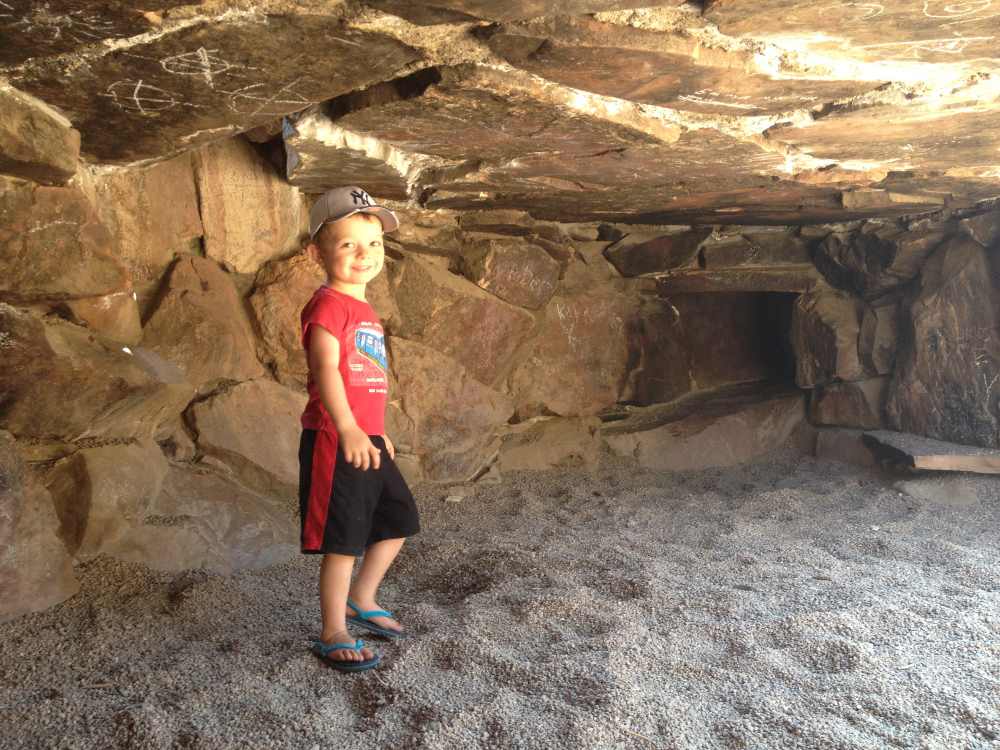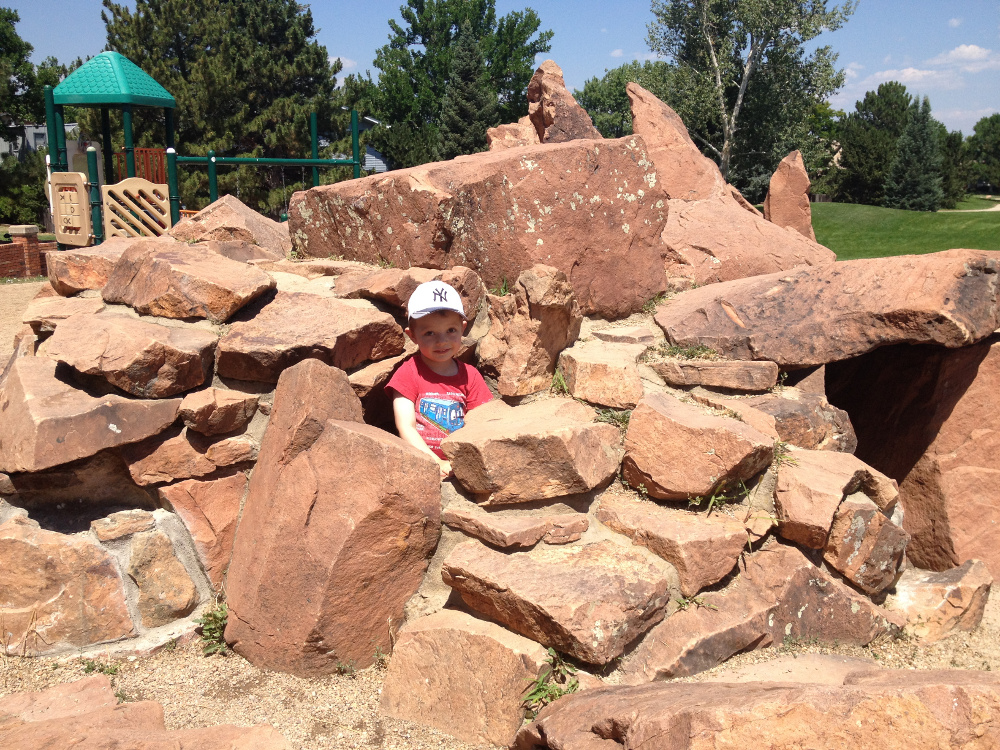 The park also has an older-style playground which apparently use to have a slide but, according to the 8z site, was removed because it allowed the kids to go too fast. What remains is a tic-tac-toe feature, which Calvin got me to play with him, and 3 steering wheels.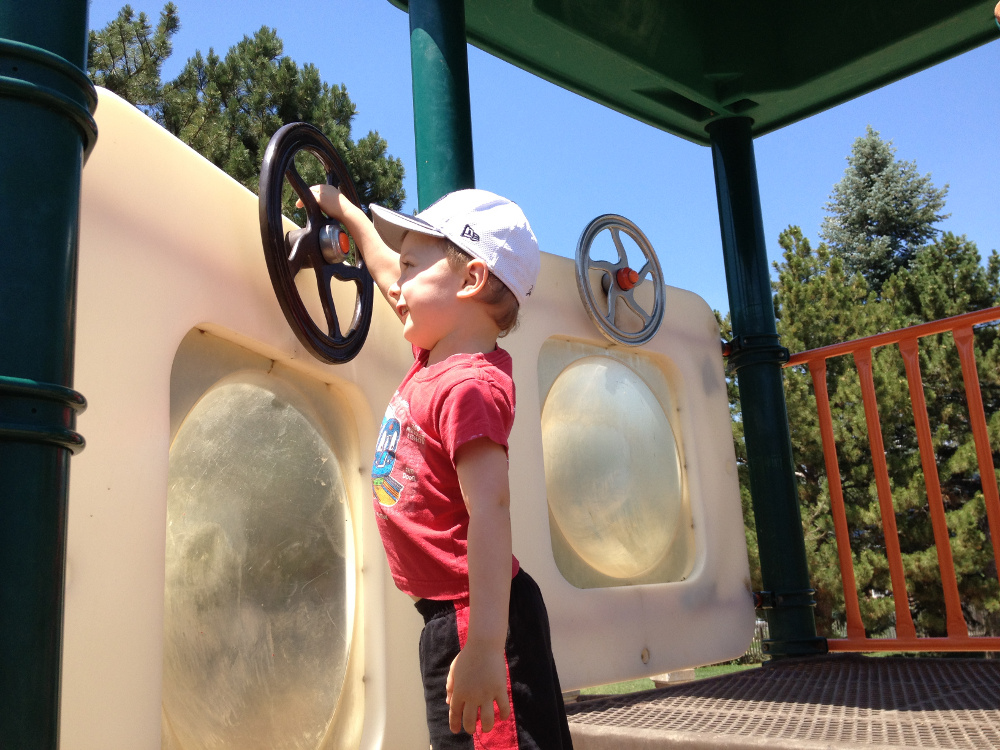 Summary:
Features
Rock cave and tunnels, bucket swings, tennis court, ball field, tic-tac-toe feature, steering wheels, spring riders merry-go-round, grill, shaded picnic table, shaded benches
Surface Material
Pea Gravel
Restrooms
No restrooms 🙁
Water fountain
None
Shade
Shaded shelter with picnic table. There are also several shaded benches. However, most of the play equipment, except in the rock cave, is out under the sun
Picnic area
There is one covered shelter with a picnic table
Parking
Parking was a little odd. There doesn't appear to be any official parking lot so we ended up parking in one of the cul-de-sacs that were close to the park.
Pros

Rock cave/tunnel
Merry-go-round

Cons

No bathrooms of any kind.

View Random Parks and Playgrounds in a larger map
The 8z post says there is a baby bucket swing as well as a regular swing. All I saw were 2 bucket swings, no regular ones. ↩