I signed Calvin to participate in a study on Monday at the Cognitive Development Center but we had about an hour after preschool before we needed to be there. Monday turned out to be remarkably warm, for winter, so I decided we should visit a park first. I went to City of Boulder's playground list and decided to try out Meadow Glen Park.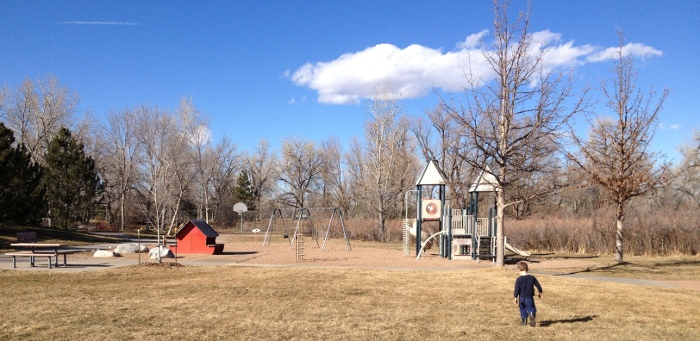 Meadow Glen Park is a neighborhood park. It's a nice park to walk to if you live in the neighborhood. However, unless you're specifically trying to tour all Boulder parks, it's not a park you would normally drive out of your way for. It has all the basics but not much else. Calvin's favorite piece of equipment was the Vertical Pipe Climbers: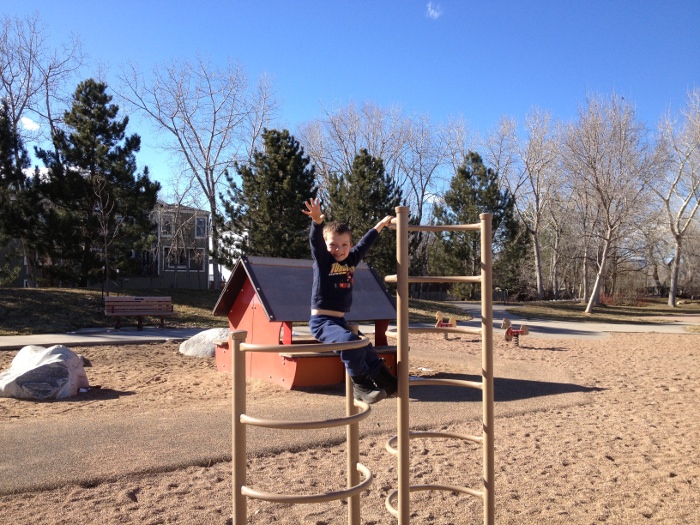 In the picture above, you'll also see there's a red playhouse-type structure. I'm not sure what it is suppose to be called officially. It's bigger than the normal playground playhouses. Outside, along either side, there's a bench that can be sat on. Inside, there's a fair amount of space and a couple small seats that kids can perch on.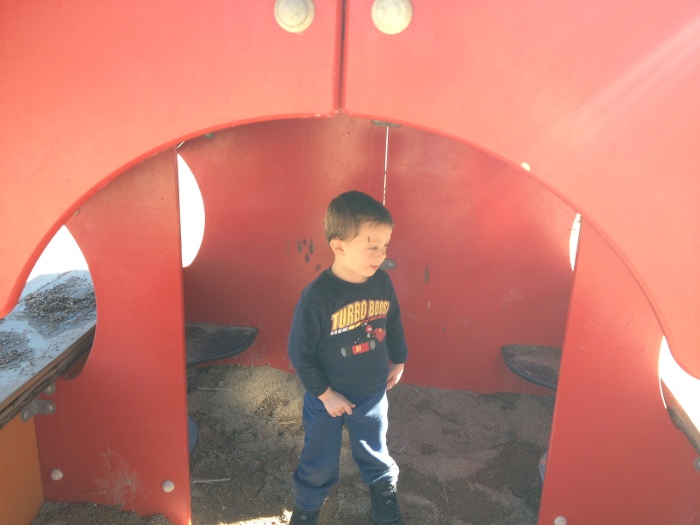 One of the other unique features of this park is it has a sun dial. It seemed accurate to within a 1/2 hr or so.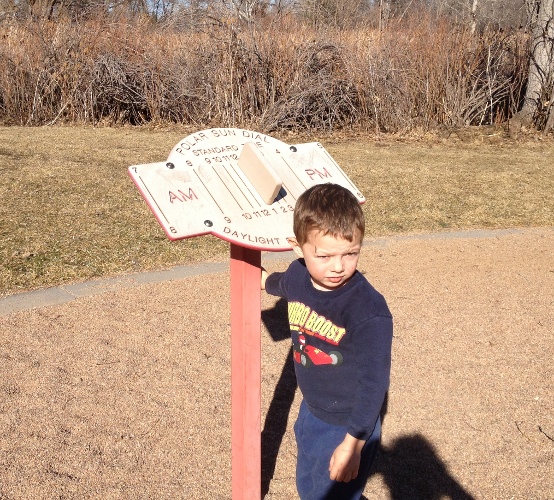 The playground also feature several swings and traditional-style playground equipment. Unfortunately, the spiral slide was roped off with a note that it needed to be fixed.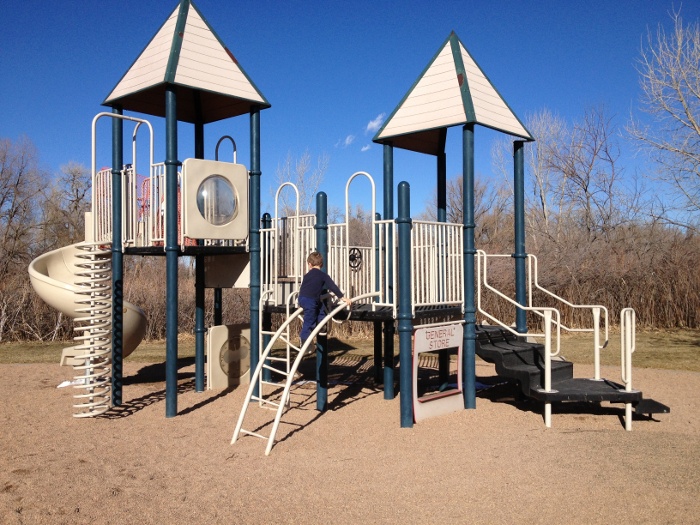 The park backs up to City of Boulder open space on two sides. It's not as scenic as Foothills Community Park but is still very relaxing. In addition to playground equipment there's a small basketball court and the park connects to a path that runs beside the Empson Ditch. Once Calvin got bored with the playground he challenged me to several "races" across the bridge that spans the ditch.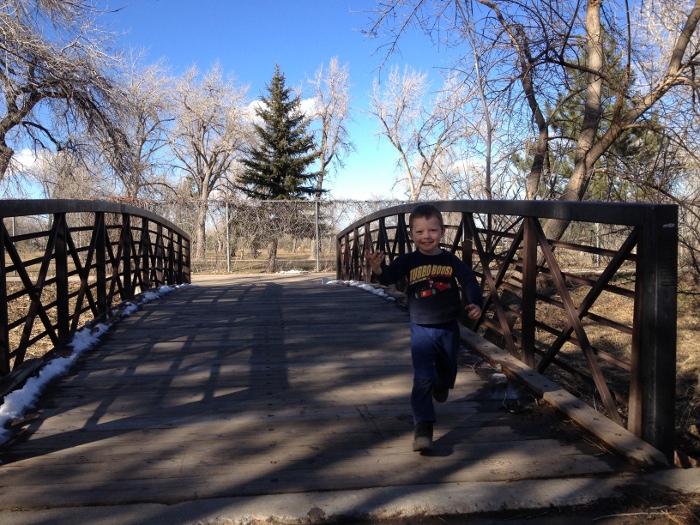 I don't think we'll go back to this park, we still have a lot of parks left to explore. However, it did provide a nice break in the day.
Summary:
Features
5-12 year old equipment, spiral slide (currently broken), playhouse, swings, bucket swing, sun dial, verticle pipe climber, horse spring riders, steering wheel, storefront panel, bubble panel, Corkscrew Climber, Loop Arch Climber, chinning bar,
Surface Material
Mostly pea gravel. Some poured rubber.
Restrooms
No
Water fountain
No
Shade
Most of the playground is unshaded. Playhouse provides shade as do some mature trees on the west side.
Picnic area
picnic table (no shade)
Parking
Streets parking and then a short walk
Pros

Peaceful, backs up to open space
Neighborhood park so it's not going to be over-run with people
Interesting playhouse

Cons

View Random Parks and Playgrounds in a larger map