The weather was marvelous today. I spent the morning working on money but after lunch Calvin and I went thrift store shopping and then stopped by Boulder's southernmost park, Shanahan Ridge Park. The Shanahan Park Page, on Boulder's site, said the park was "small" but I didn't understand how small till we got there. The picture below shows you most of the park.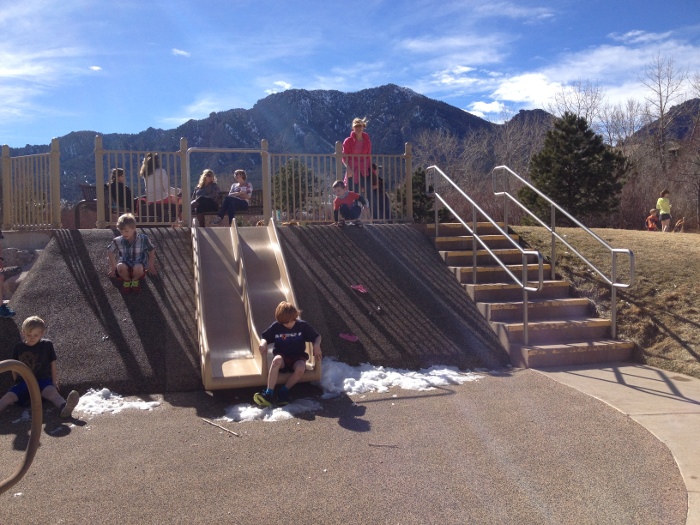 Parking turned out to be quite tricky. In addition, Google maps took me a couple blocks past the park and into an apartment complex. I followed Google's directions hoping it knew about a parking lot I didn't but, alas, it was just confused. I backtracked and decided the road next to the park was too narrow to park on the street. Eventually, I parked on Smuggler Way which had a path to the park.
As I stated above, the park is really small. However, it did have a very unusual feature: a human sundial1.
Hours are arced around the the sundial: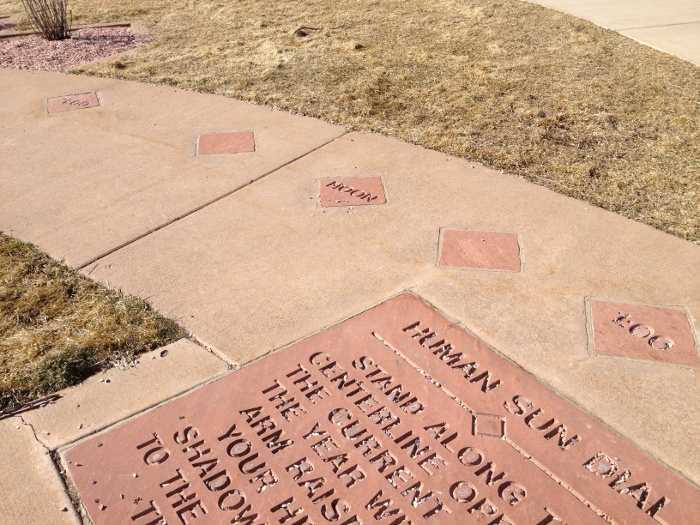 I had Calvin try it out but I think a taller person would have worked better. It seemed roughly accurate, within an hour or so2.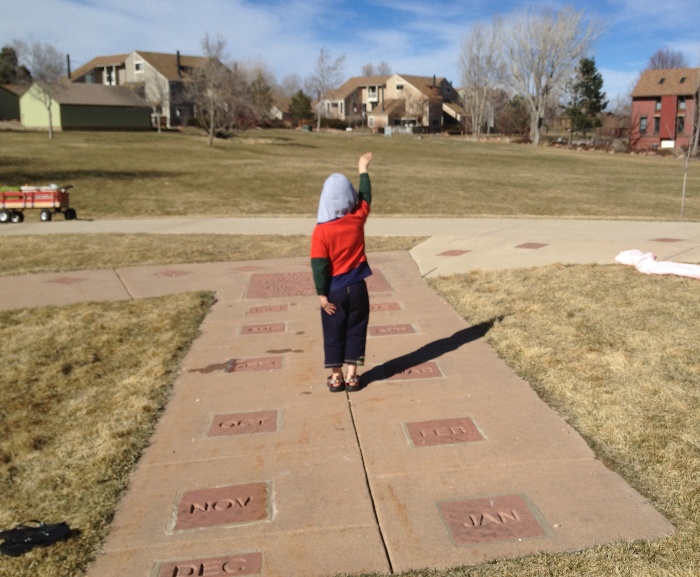 The sundial amused me a lot more than Calvin. However, even though the park is really small Calvin had a blast running up and down the slide area. When I looked at the city's picture of the park, I thought the slide had asphalt on either side but it turned out to be poured rubber.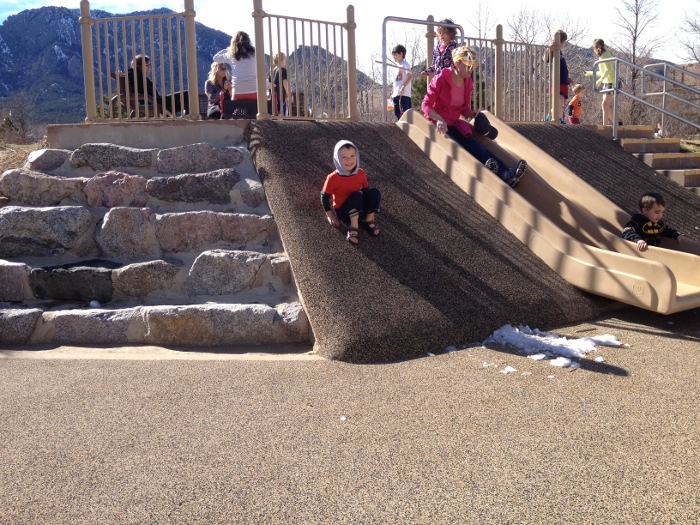 They also had a random hole that kids could run through.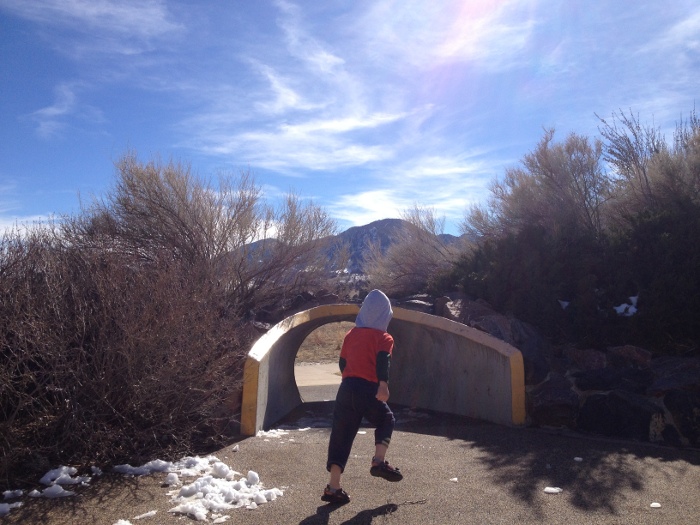 Lastly, the park did have two regular swings and one bucket swing. Even though the park is small, it was completely overrun with kids so Calvin had to make do with the bucket swing.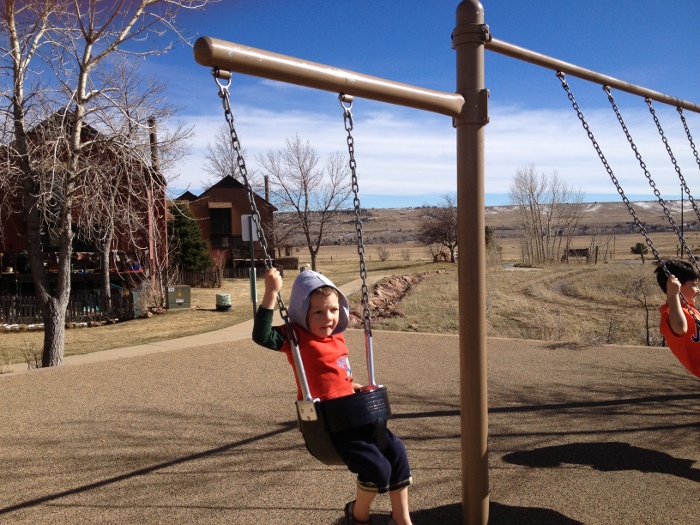 It was a really interesting park to visit. The parking's horrible but it was a fun visit.
Summary:
Features
Straight slide, bumpy slide, climbing rocks, hole, sun dial, swings, bucket swing, stairs to nowhere
Surface Material
Poured Rubber
Restrooms
No
Water fountain
No
Shade
No
Picnic area
No
Parking
Horrible parking options. Try parking on Smuggler Way and then walking.
Pros

Seems very popular with kids.
Human sundial!

Cons

No restrooms
Bad parking options
Really small

View Random Parks and Playgrounds in a larger map