Several weeks ago Calvin and I made it to another park. However, then life got busy and I never got around to posting about it. We visited Pineview Park which is relatively close to his preschool.
It's a nice playground with a "nature" theme that was just remodeled in 2013. It even has sand!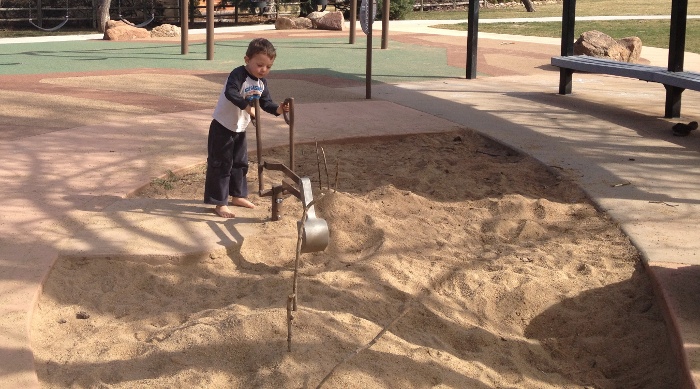 The playground structure itself has a lot of different climbing options. Calvin ventured out on the rock but didn't want to try climbing down that way.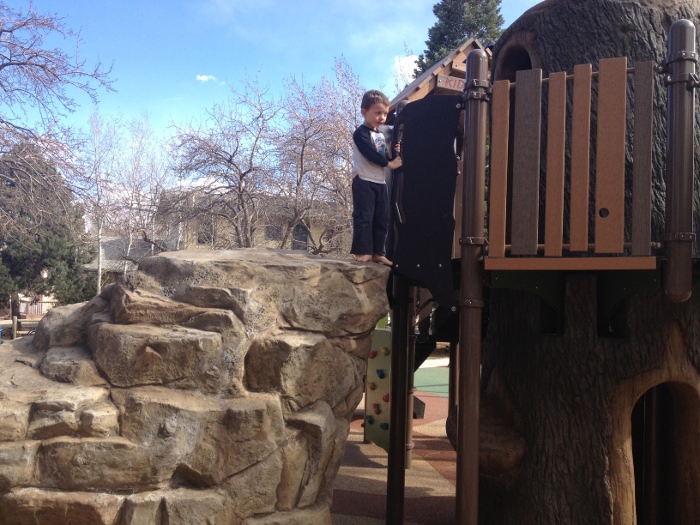 He did venture up the petite climbing wall though.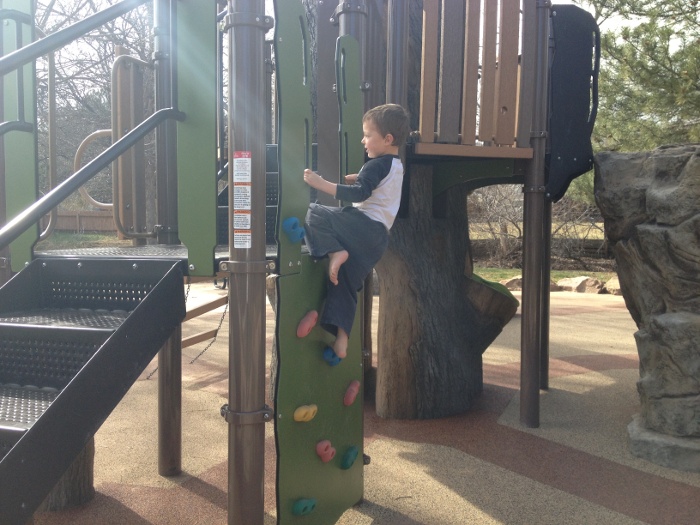 And the ladder.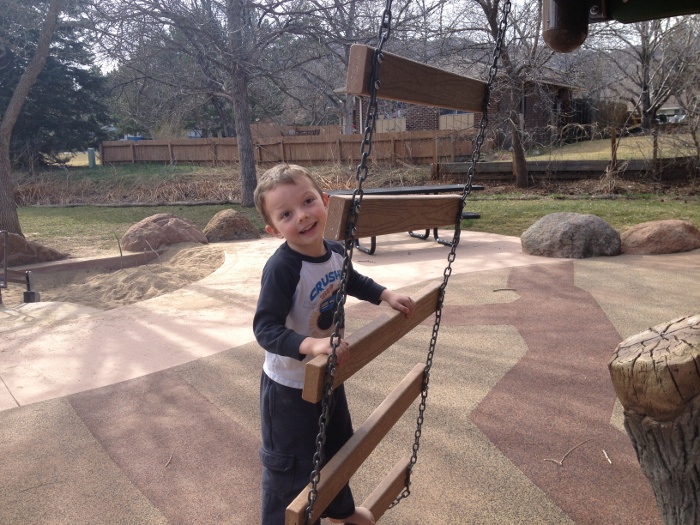 An interesting feature is the "tree trunk" was created to be hollow to allow climbing ladders up and down.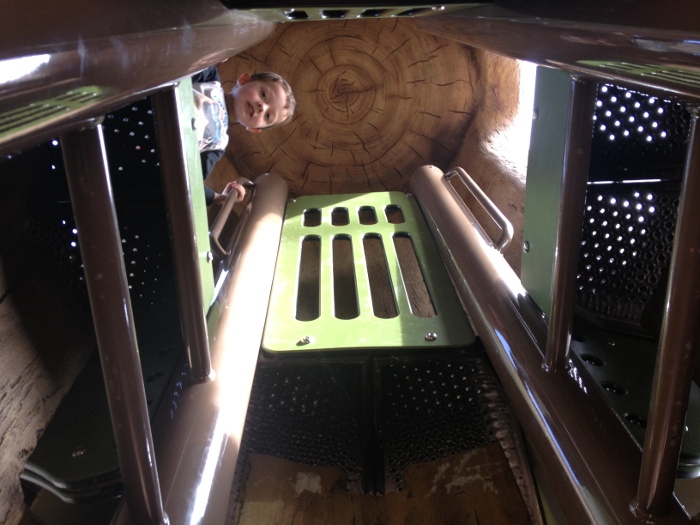 The park also has a nice covered area for parents to sit on and both regular and bucket swings. As an aside, the Boulder park website claims there are restrooms, a water fountain, and a parking garage which is incorrect I assume that must be a copy/paste job from another park.
All-in-all, it's a cute park and is close enough to Calvin's preschool we might visit it again.
Summary:
Features
Curved slide, "wooden" ladder, rock, small climbing wall, tree house, swings, bucket swings, accessible digger
Surface Material
Poured Rubber and some sand
Restrooms
No
Water fountain
No
Shade
Seating area for parents in shaded and there are some trees, though I'm not sure it'd shade the playground
Picnic area
Yes, one picnic table
Parking
Street parking, the best parking is on Cloverleaf drive then you walk down a path and over a bridge to the play structure
Pros

Nice new equipment
Secluded
Sand! and a large field by the playground for running around

Cons

View Random Parks and Playgrounds in a larger map