Crestview Park suffered damage during the 2013 flood. The renovations were completed just this summer and the playground looks new and shiny.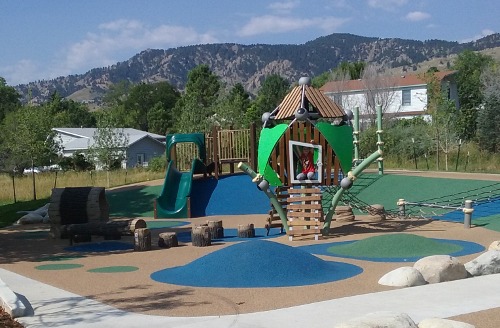 It's a short walk from street parking to the playground structure. The original park trees are still there and provide several shady areas for sitting. While Calvin played Julian and I relaxed under one of the trees.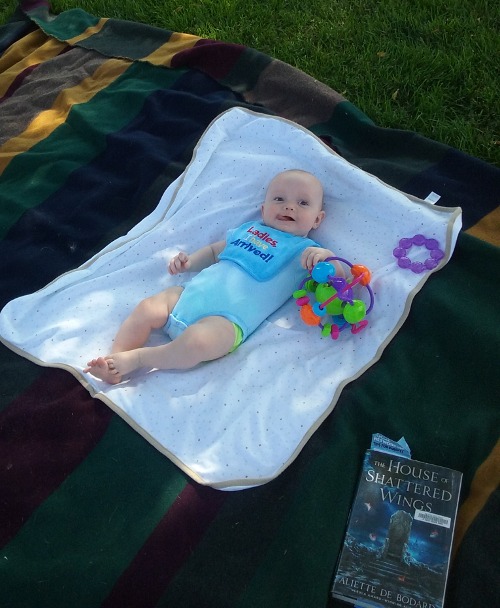 There's also several benches and a shaded picnic shelter.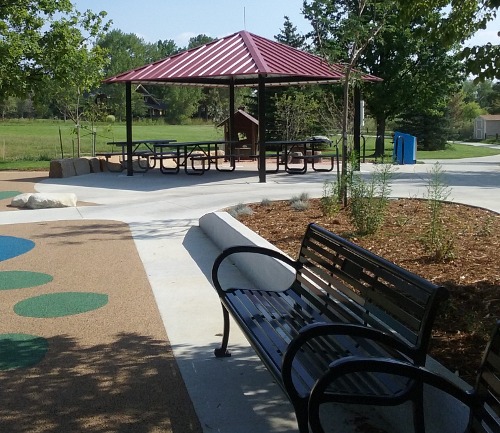 The playground isn't large but it has a nice combination of equipment. It has a basic slide that is built on a small slope.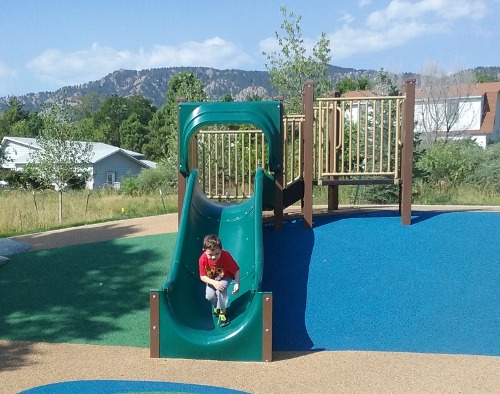 There's a bridge from nowhere.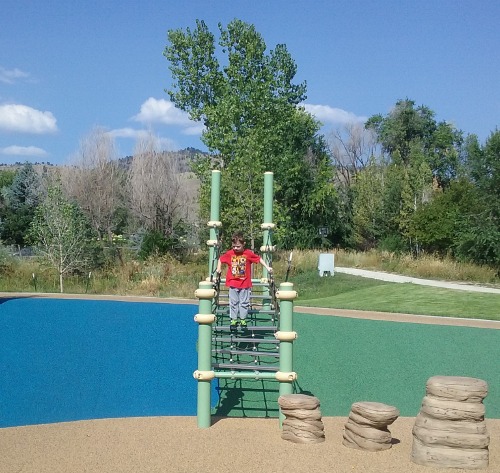 From the bridge you can step on stones, then navigate a net which leads to a house play structure.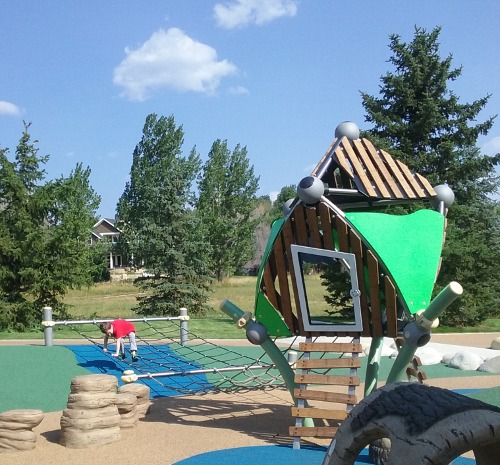 Calvin decided he wanted to pose in the little house.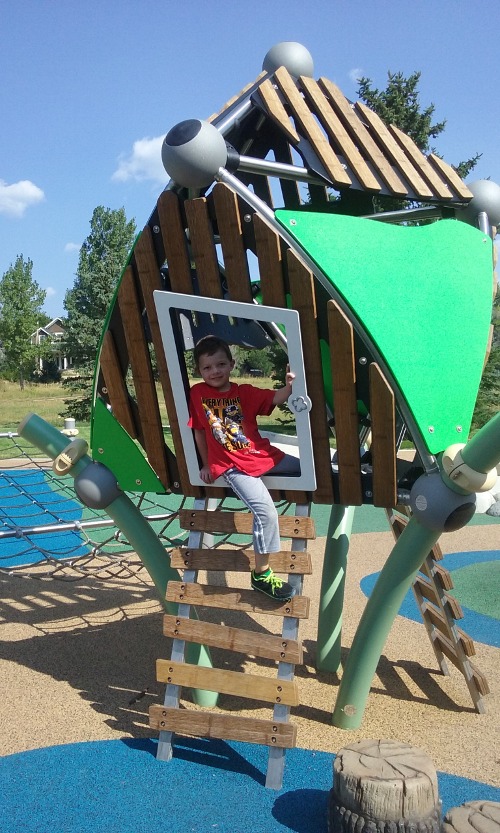 Calvin ignored the swings.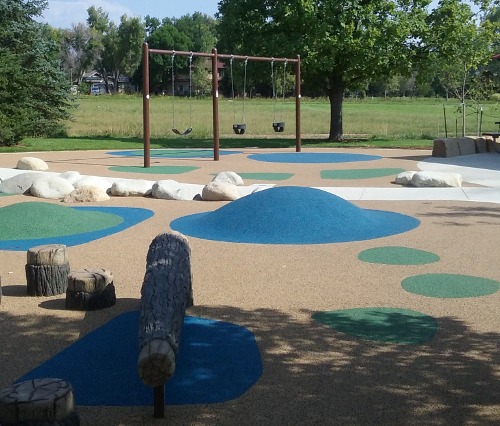 But did walk over and examine the sand pit, play house, and "wood" table and chairs. Unfortunately, I didn't think to include our sand toys.
No one was there when we first arrived at the park so Calvin wandered around for a bit before laying out on the "log" and complaining there was no one to play with. Fortunately, a couple of kids arrived after that and we stayed until Julian started to get fussy.
Summary:
| | |
| --- | --- |
| Features | 5-12 playground equipment, slide, bridge, net, play house, sand, kid table and chairs, stepping stones, stumps, and logs, one regular swing, two toddler swings |
| Surface Material | Poured Rubber |
| Restrooms | No |
| Water fountain | No |
| Shade | Shade trees and shelter. There is some shade on parts of the playground. However, there is quite a bit of shade off to the side of the play area. |
| Picnic area | Yes, covered shelter with three picnic tables. |
| Parking | Street parking, requires short walk to playground. |
| Pros | |
| Cons | No restrooms or water fountain |

View Random Parks and Playgrounds in a larger map