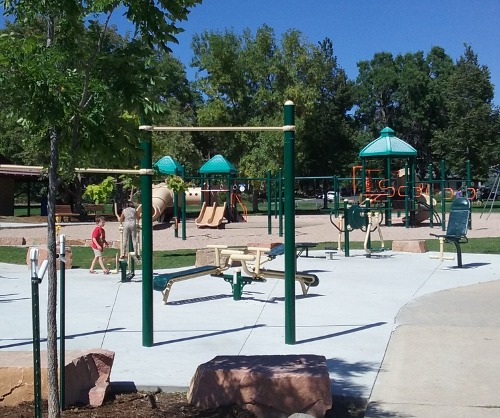 Several years ago we visited North Boulder Park. There was a lot of construction fencing around the park and I kept meaning to go back and see what had been done. Finally, last Saturday, we visited the park again. It turns out they added an adult exercise area.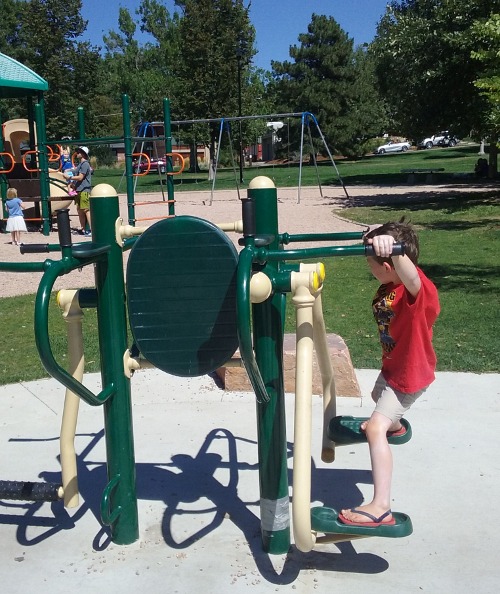 The exercise equipment was very popular with the kids. It is intended for ages 14+ and younger kids could get hurt if not watched carefully. No adults used it while we were there. However, that probably was because it was quite hot. The adult exercise equipment provides a pretty good view of the children's playground equipment so, depending on the age and needs of your child, it might be possible to exercise while your kids play.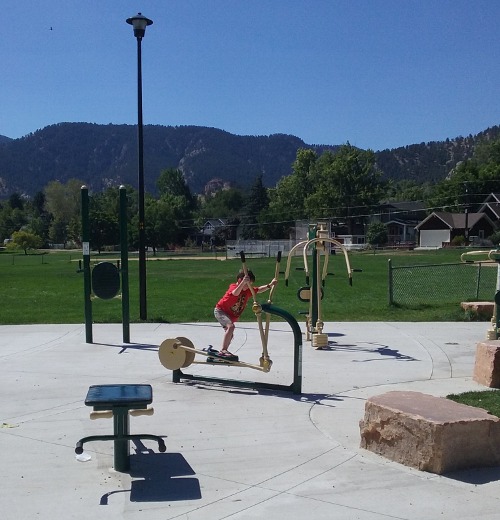 Naturally, since this is suppose to be adult equipment it was over-sized for all the kids.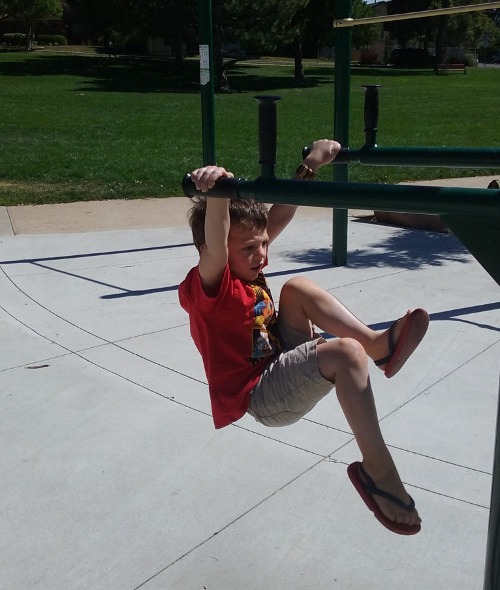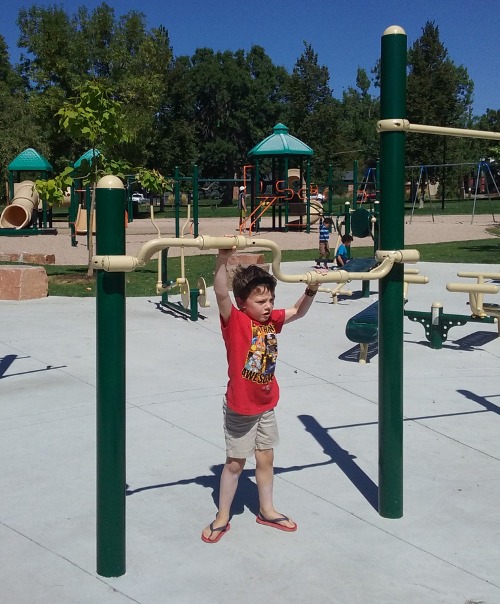 The children's equipment was traditional but in good repair.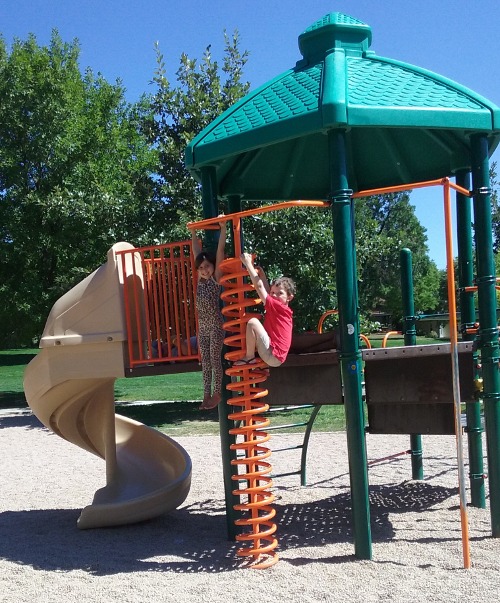 It had an area for older kids and younger kids.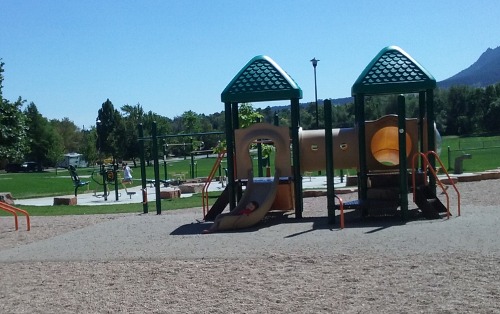 Calvin spent a lot of time in a lovely tree.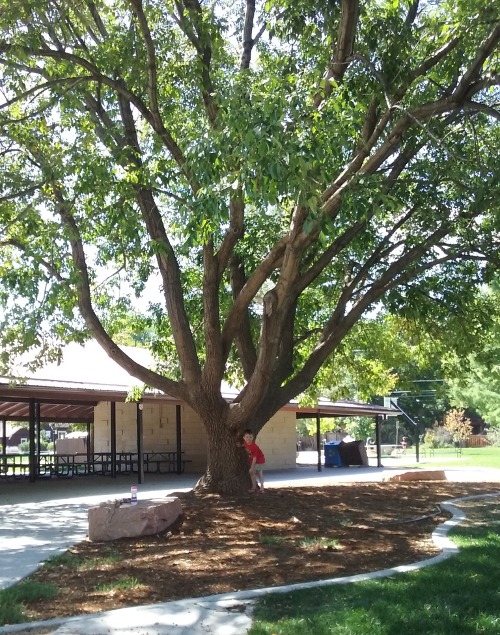 Aside from the playground, the park has a wide variety of activities. There's a very large field next to the playground which is very popular as a cross country skiing venue in the winter. There's also a fairly large shelter. It's right next to the playground equipment but you can't be under the shelter and see the playground at the same time. However, there are various benches shaded by trees scattered around the equipment area. There's also a half-court basketball court and table tennis.
Summary:
| | |
| --- | --- |
| Features | 5-12 playground equipment, spiral slide, spiral climber, fireman pole, monkey bars, climbing tree, basketball court, table tennis, 2 spring riders, digger, 2-5 playground equipment, small double slide, small covered slide, small curved slide, swings, bucket swings |
| Exercise Equipment | Leg Extension, 2-Level Horizontal Bars, 2-Person Full Bar Exercise, 2-Person Incline Sit-Up Benches, Single Leg Curl, Single Elliptical, 2-Person Chest Press (Accessible), 2-Person Lat Pull-down (Accessible), 4-Person Lower Body Combo |
| Surface Material | Pea gravel (concrete for exercise equipment) |
| Restrooms | Yes (May through September) |
| Water fountain | Yes (very lower water pressure though) |
| Shade | Shade trees and large shelter. A lot of shaded benches but very little shade on the actual playground. |
| Picnic area | Yes, covered shelter with several picnic tables. Also have a couple of picnic tables that aren't covered as well as 2 grills. |
| Parking | Parking Lot |
| Pros | |
| Cons | Very traditional playground equipment, not very challenging for older kids. |

View Random Parks and Playgrounds in a larger map