We went to two parks on Saturday: Tantra Park and Martin Park . I'm starting with Martin Park because it was a much shorter trip. Calvin seemed to get an attack of self-consciousness when he learned there was a birthday party happening and didn't want to be around the other kids.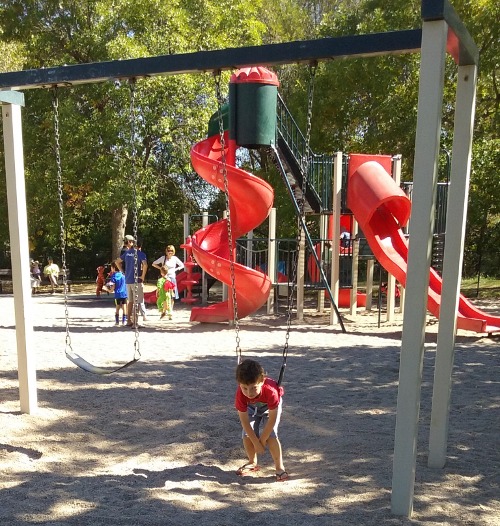 Martin Park is a neighborhood park but it has a wide variety of amenities including tennis courts, ball fields, a good size shelter, and of course a playground. The playground has equipment for both younger and older kids.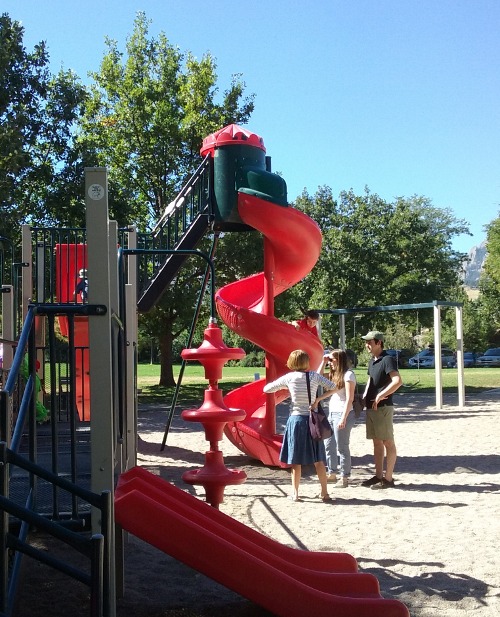 The bigger equipment has several different types of slides as well as a bridge.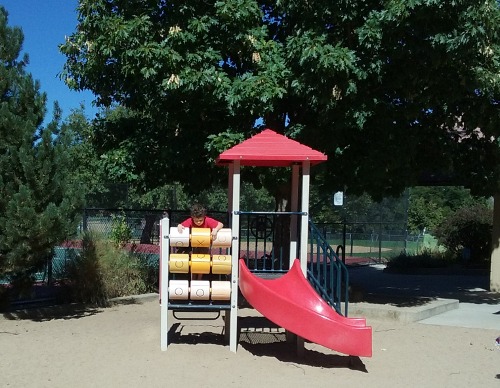 The little equipment has a slide and a tic-tac-toe panel.
Bear Creek runs alongside the park. The side of the park next to the creek has a fence (with openings) presumably to make it harder for children to bolt the moment their guardian looks away.
Overall, even though our visit was very brief it seemed like a nice park.
Summary:
Features
5-12 playground equipment, tall spiral slide, regular slide, spiral climber, stacked circles that can be climbed but also rotate, covered slide, small double slide, bridge, spring riders, 2-5 equipment, tic-tac-toe panel, bucket swings, regular swings
Surface Material
Small gravel
Restrooms
Yes
Water fountain
Didn't see one but could have missed it
Shade
Large shelter with several picnic tables. Also trees that shade one edge of the playground
Picnic area
Yes, covered shelter with several picnic tables.
Parking
Street parking – parking in the culdesac on Dartmouth Ave is a good location
Pros

A lot of amenities for both adults and kids
Restrooms!

Cons

View Random Parks and Playgrounds in a larger map