One of the things I like about our current house is we live within walking distance of three playgrounds. The North Transfer Station playground recently re-opened1. It's nature themed so Julian refers to it as the "tree playground".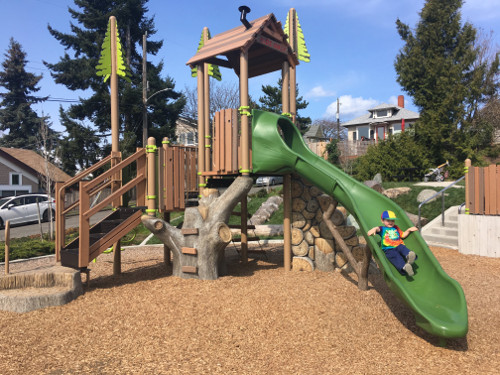 The main play structure looks like a tree fort. Complete with little critters hiding in the tree.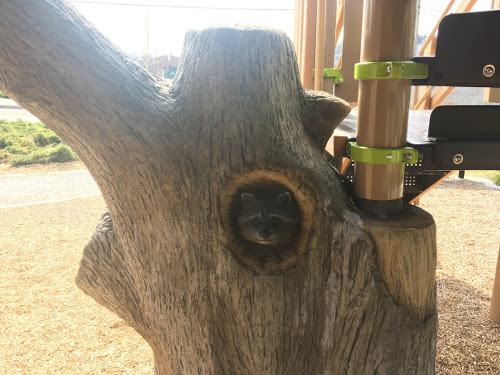 Julian enjoyed walking up and down the climbing logs.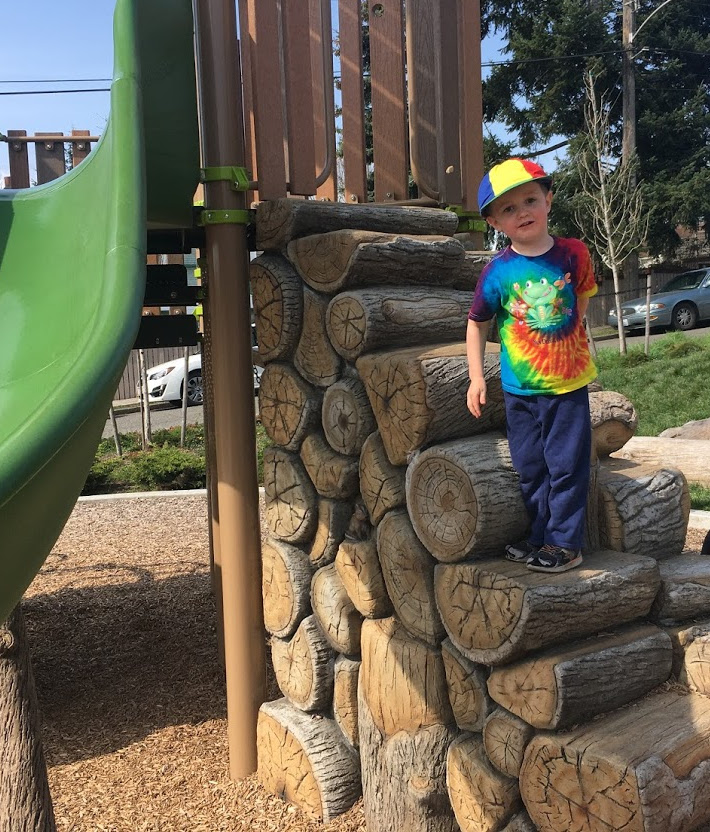 There were also fake tree stumps dividing the main play structure from the climbing net. The stumps were handy for the parents to sit on.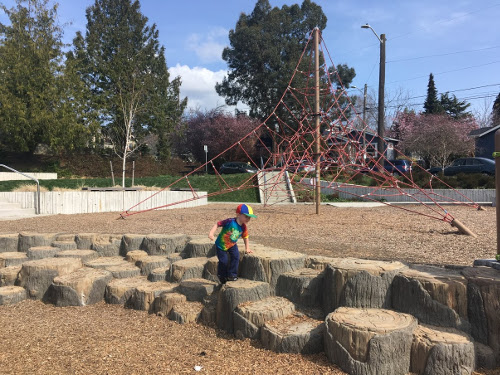 The logs were fun to balance on.

Across the road, on the transfer station side, there's a variety of equipment for stretching and some strength exercises. Technically, they're not for kids but Julian enjoyed them anyway.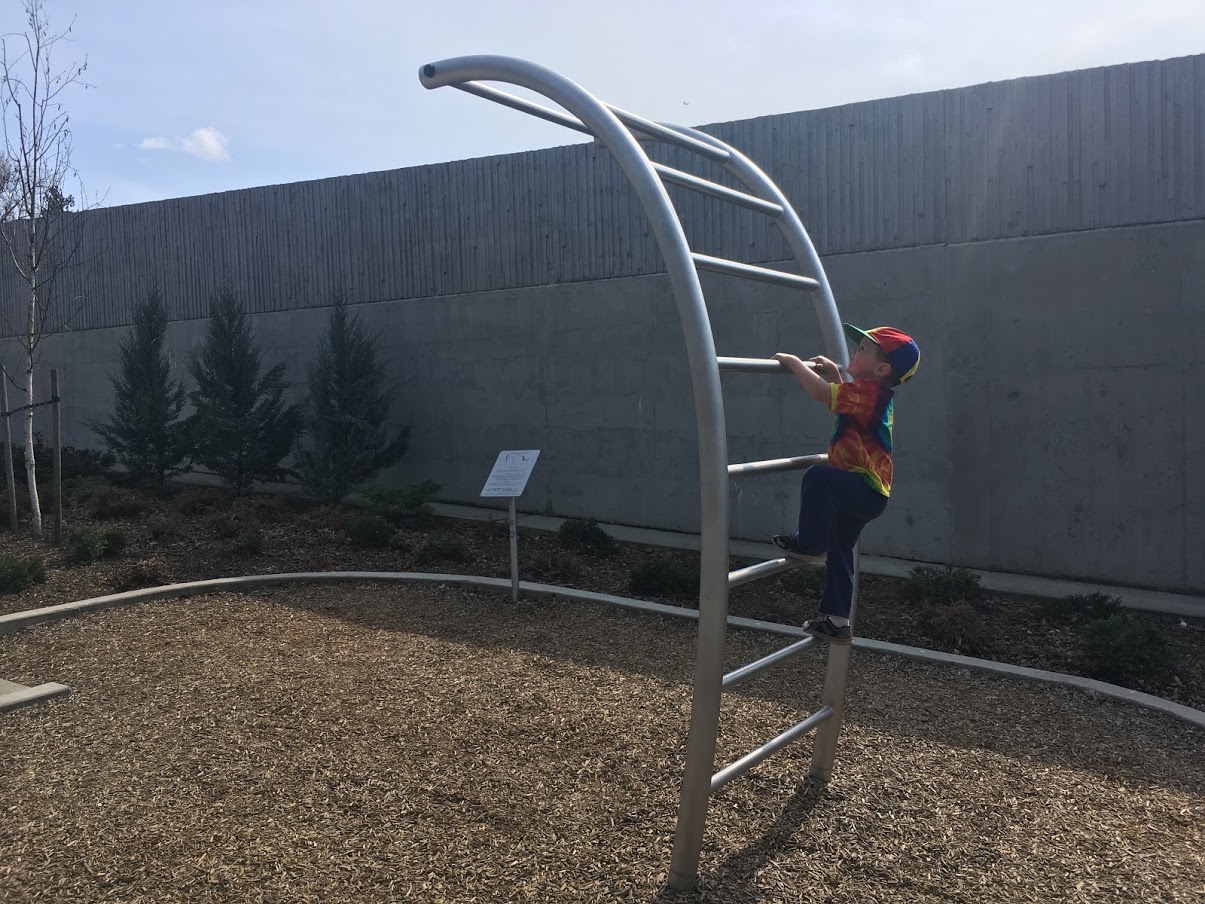 Overall, it's a fun park and Julian has requested we visit several times since our initial visit.
Summary:
Features
5-12 playground equipment, slide, log climber, ladder, Centipede Climber, talk tube, periscopes, net climber, logs to walk on
Exercise Equipment (on other side of the road)
Springer, bench, stepper, pull-ups, sit-ups, stretch
Surface Material
Mainly wood chips and some poured rubber
Restrooms
No
Water fountain
No
Shade
Not much.
Picnic area
A couple of small picnic tables.
Parking
Street parking.
Coffee
About a block from The Essential Baking Company.
Pros
Cons

No bathrooms.
Not much for really small kids.

View Random Parks and Playgrounds in a larger map
It had been closed due to substandard initial work. ↩