A couple of weeks ago we decided to go down to Portland to visit my grandmother. We decided to stay at a hotel downtown near OMSI1. I was delight to discover that our Pacific Science Center membership included a reciprocal agreement with OMSI, along with other science center/museums, for free general admission. We all went our first day. However, on our second day Calvin wanted to go back but Julian wanted to go to a playground instead. Several years ago my mom sent me an article about a trend toward natural playgrounds in Portland. I had been wanting to visit one for years but the timing was never convenient. However, Julian's wish to go to a playground seemed like a good time to try one out.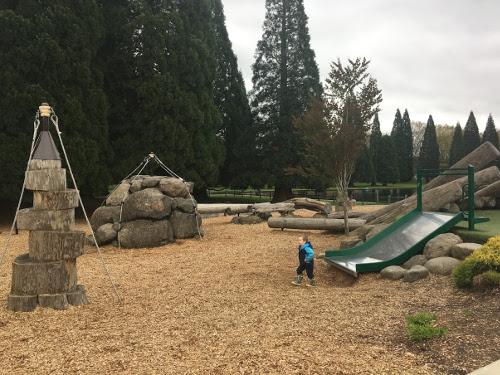 Julian and I hopped into the car and, trusting Google maps, successfully found the Westmoreland park. There didn't seem to be a parking lot but street parking was adequate, at least for a drizzly day2. The first thing we saw was a grassy area with a bunch of picnic tables.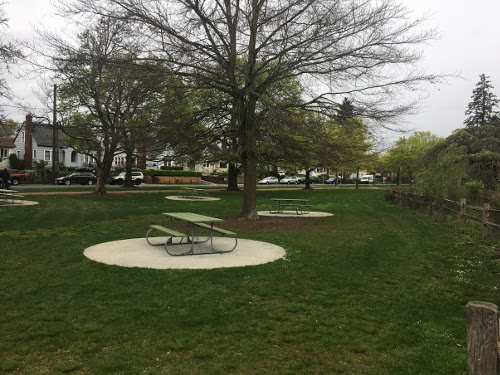 From the picnic area we crossed a bridge to get to the play area.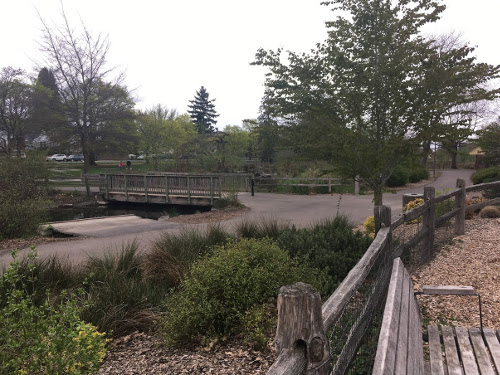 Julian immediately headed for a group of logs installed horizontal to the ground.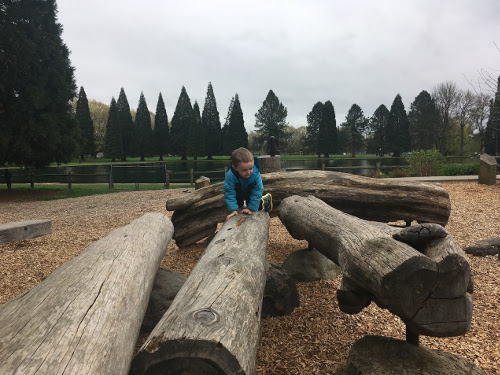 He was so proud when he was able to stand up and walk on them.
These logs led to a tower of rocks for kids to climb.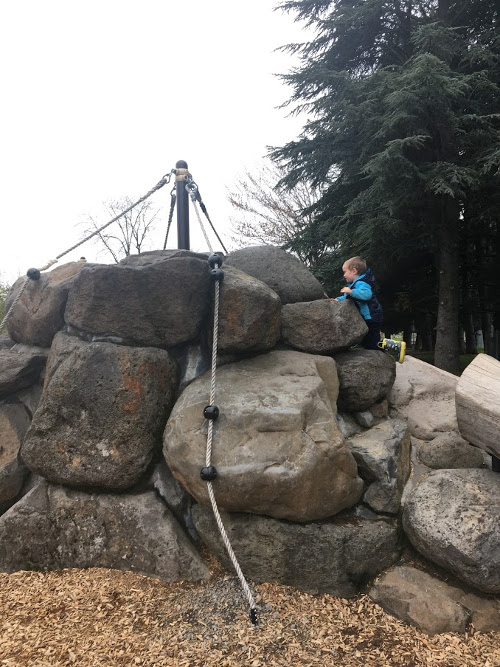 There were a variety of other wood climbing options but they were too big for Julian. I think Calvin would have enjoyed them if he had been there.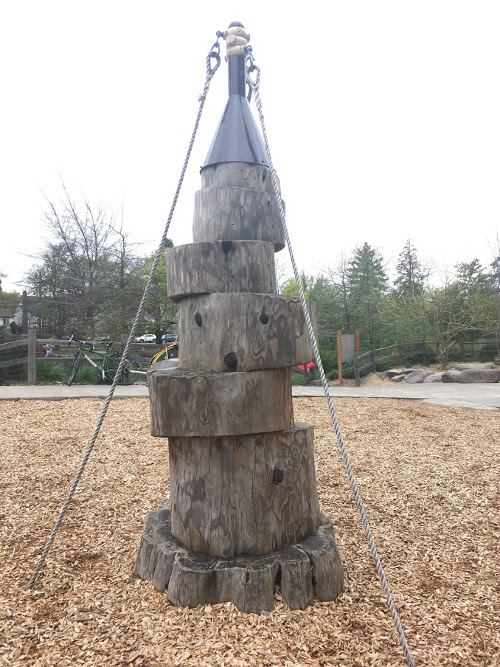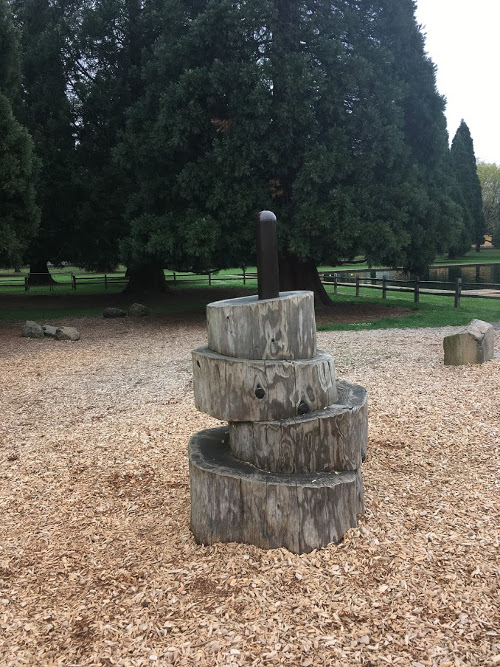 They also had some logs propped against a small hill. Julian seemed to enjoy climbing them but they didn't keep his attention as much as the horizontal logs did.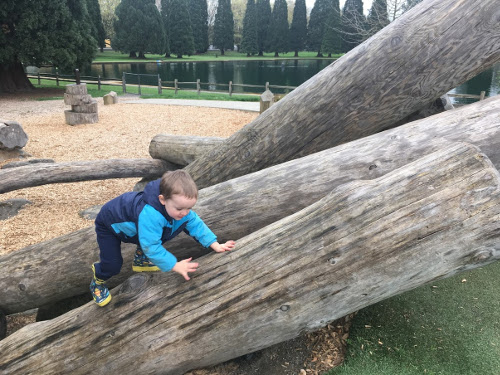 There was also a sand area which Julian enjoyed.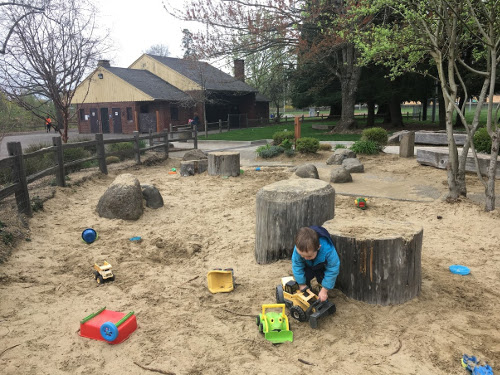 It looks like in summer there may be an option to play with water in the sand which would be fantastic.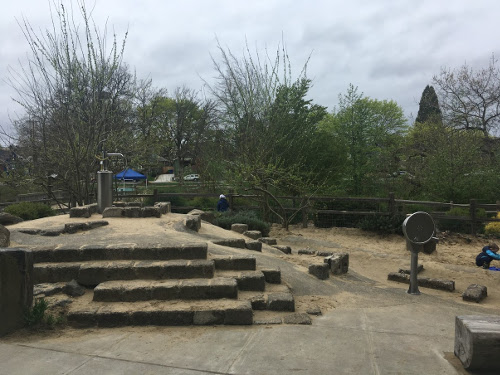 Overall, it was a fun playground and a lovely park to visit. However, I'm not convinced the "natural" play area has any innate advantage over the more traditional playground.
Summary:
Features
Many climbing opportunities on logs, stumps, and stone, small slide, sand area, water area (I think) in summer.
Surface Material
Wood chips
Restrooms
Yes
Water fountain
Yes
Shade
Lovely mature trees that look like they might provide a nice amount of shade.
Picnic area
Yes, though main picnic area isn't within site of the play area.
Parking
Street parking.
Coffee
None.
Pros

Natural aesthetic makes for a nice change.
Large sand area

Cons

Not much for really small kids.

View Random Parks and Playgrounds in a larger map
Still my favorite science museum. ↩
Contrary to what the pictures show, the park had a lot of people in it. I was just trying to avoid taking pictures of other people. This is one reason I haven't done a post about Gas Works Playground yet. It's always mobbed and impossible to avoid pictures of other children. ↩