A couple weeks ago the kids and I finally ventured over to Discovery Park. The playground at Discovery Park is pretty new. According to this ParentMap article it was installed at the end of 2017. It's a really nice playground that has something for everyone.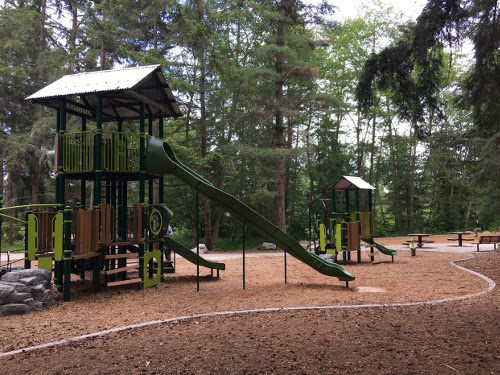 We parked in the Visitor Center East Parking Lot and then walked down the path on the east side of the visitor's center to get to the playground. The playground is lovely and is surrounded by large trees. In fact, one of the critiques in the ParentMap article is that there's so much shade that you may need extra layers in the cooler and wetter months as well as towels to dry off the slides.
In addition to nice, but fairly traditional, play structures the playground also had a lot of climbing options.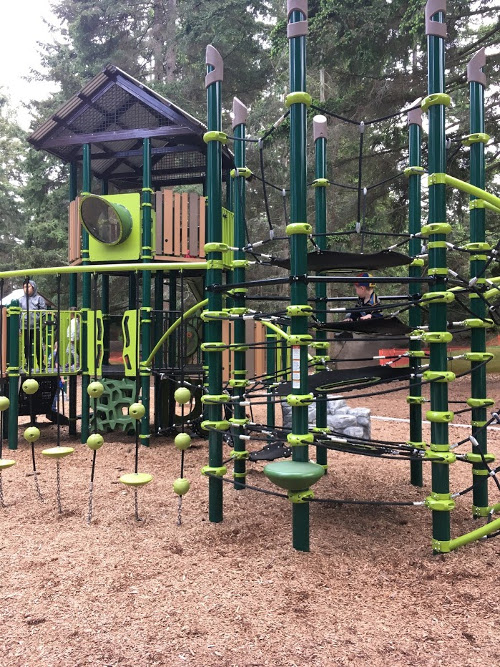 Julian particularly loved climbing up the stacked climbing disks.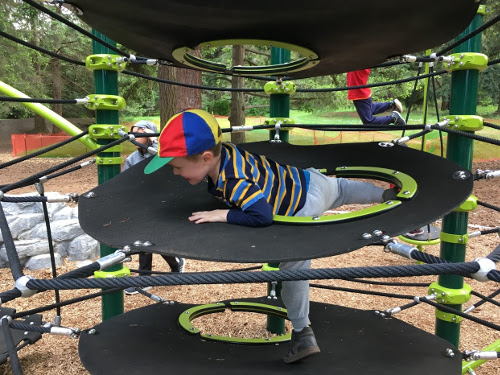 Though he also enjoyed the rope bridge.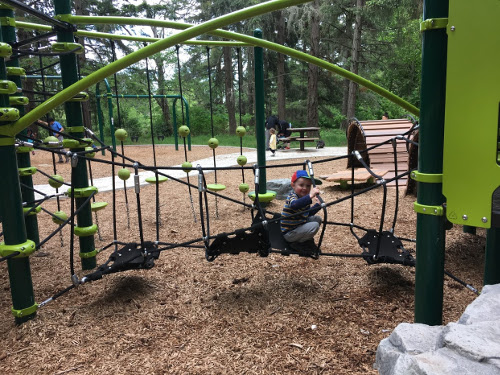 Calvin's favorite activity was definitely the zip line.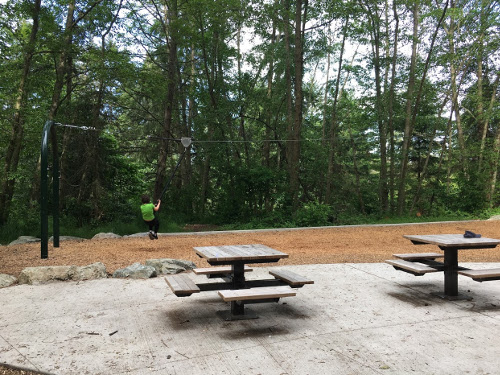 They had some interesting wooden half arch bridges that Julian enjoyed scrambling over.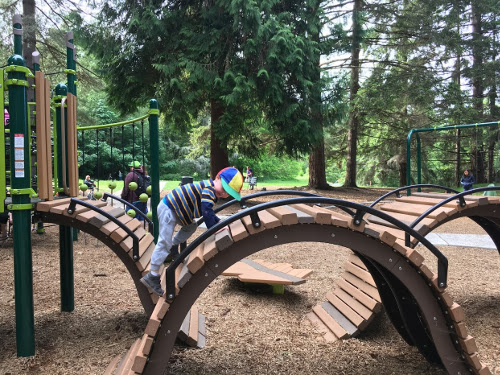 The large play structure was very tall. At the top it has a window that kids can look through.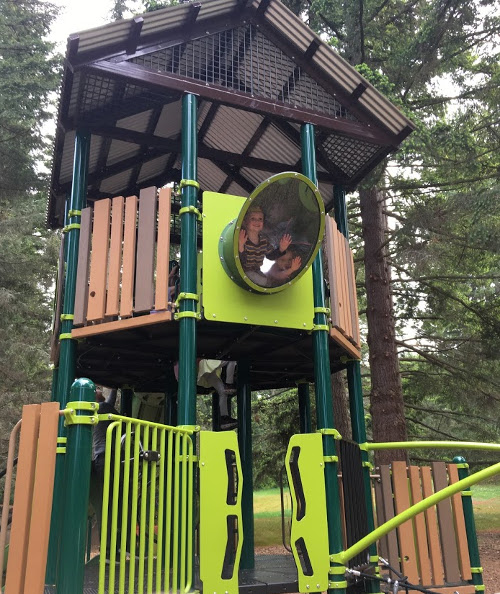 The structure also had a lot of different panels that the kids could play with.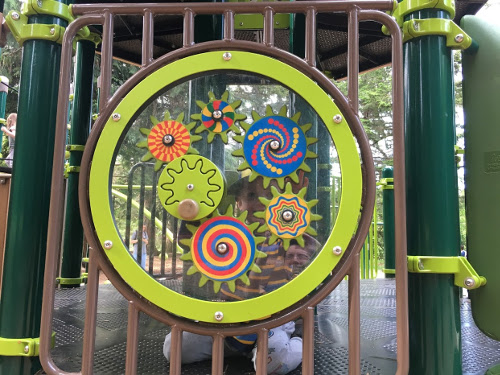 Overall, it's a great playground and definitely worth visiting again, particularly on a hot day when one wants shade.
Summary:
Features
2-5 playground equipment, 5-12 playground equipment, tall slide, infant swing (2), regular swing (1), swing with back (1), net bridge, double Bobble Rider (mini seesaw), bongo drum panel, small wooden ladder, curved rope climber, spinner, double slide, small curved slide, marble panel, gear panel, rain sound wheel panel, ring-a-bell panel, SwiggleKnots™ Bridge, small fake rocks to climb, Disc Net™ Climber, steering wheel panel, half moon arch
Surface Material
Wood chips
Restrooms
Yes, but not close. There's a porta potty halfway between the playground and the visitor's center.
Water fountain
No
Shade
Lots of tall trees surrounding the playground. May still get sun when it's directly overhead.
Picnic area
Yes, several picnic tables close to playground structure.
Parking
Parking at visitor's center. Might be crowded on nice days and weekends.
Coffee
None.
Pros

Big playground with lots of things for every age.
A lot of climbing options.

Cons

Restrooms too far for kids in the middle of potty training.

View Random Parks and Playgrounds in a larger map