While visiting the Reading in Spires Little Library, Calvin wandered over to play at the playground equipment. This park had almost nothing indicating its name or purpose. However, based on the a sign advertising "movies in the park", I eventually decided it must be a Holiday HOA created park. Unlike our HOA, there were no nasty signs telling non-residents to leave immediately1.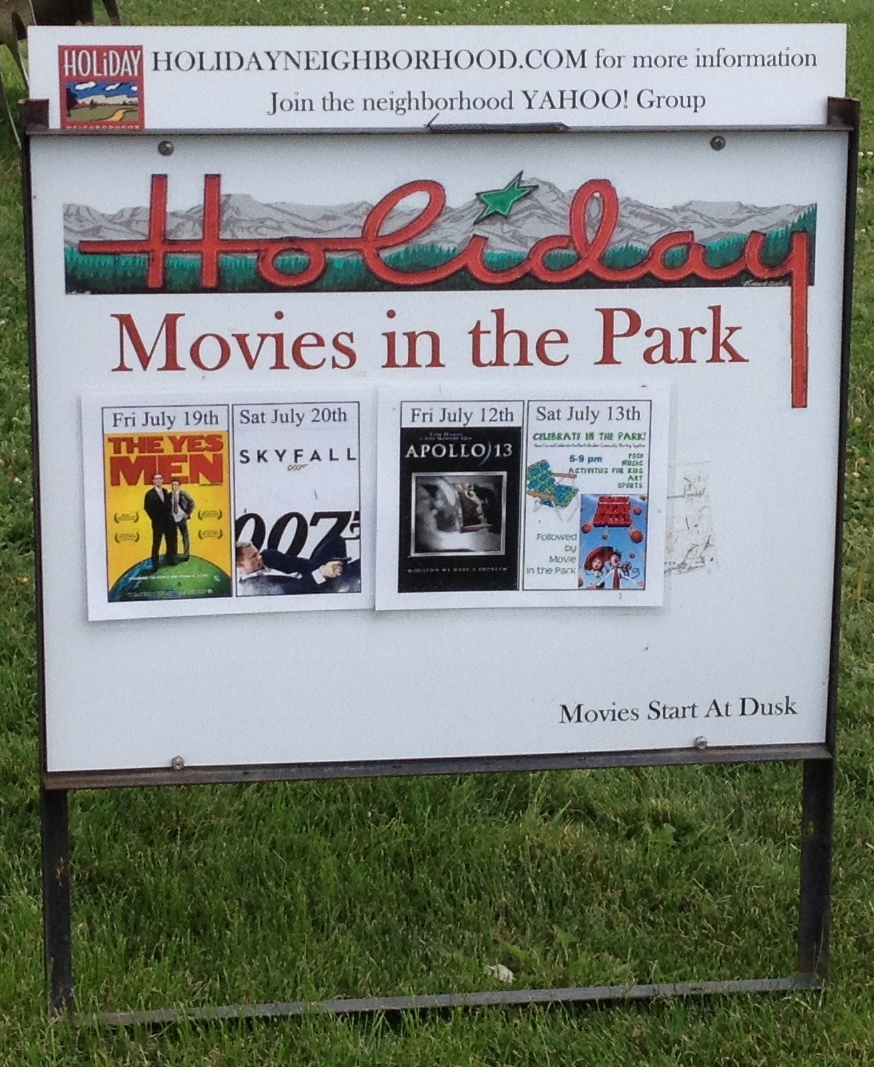 The playground isn't large but has a nice selection of things to climb.
They had several large rock-like sculptures that I thought Calvin would enjoy climbing. However, we mostly hid under the larger one avoiding the rain.
We didn't spend a huge amount of time at this park. However, that was mainly because I wanted to go see the next little library. Calvin probably would have had fun for another half hour if I had let him.
As we were walking back to the car, I noticed one of the surrounding buildings is guarded by gargoyles.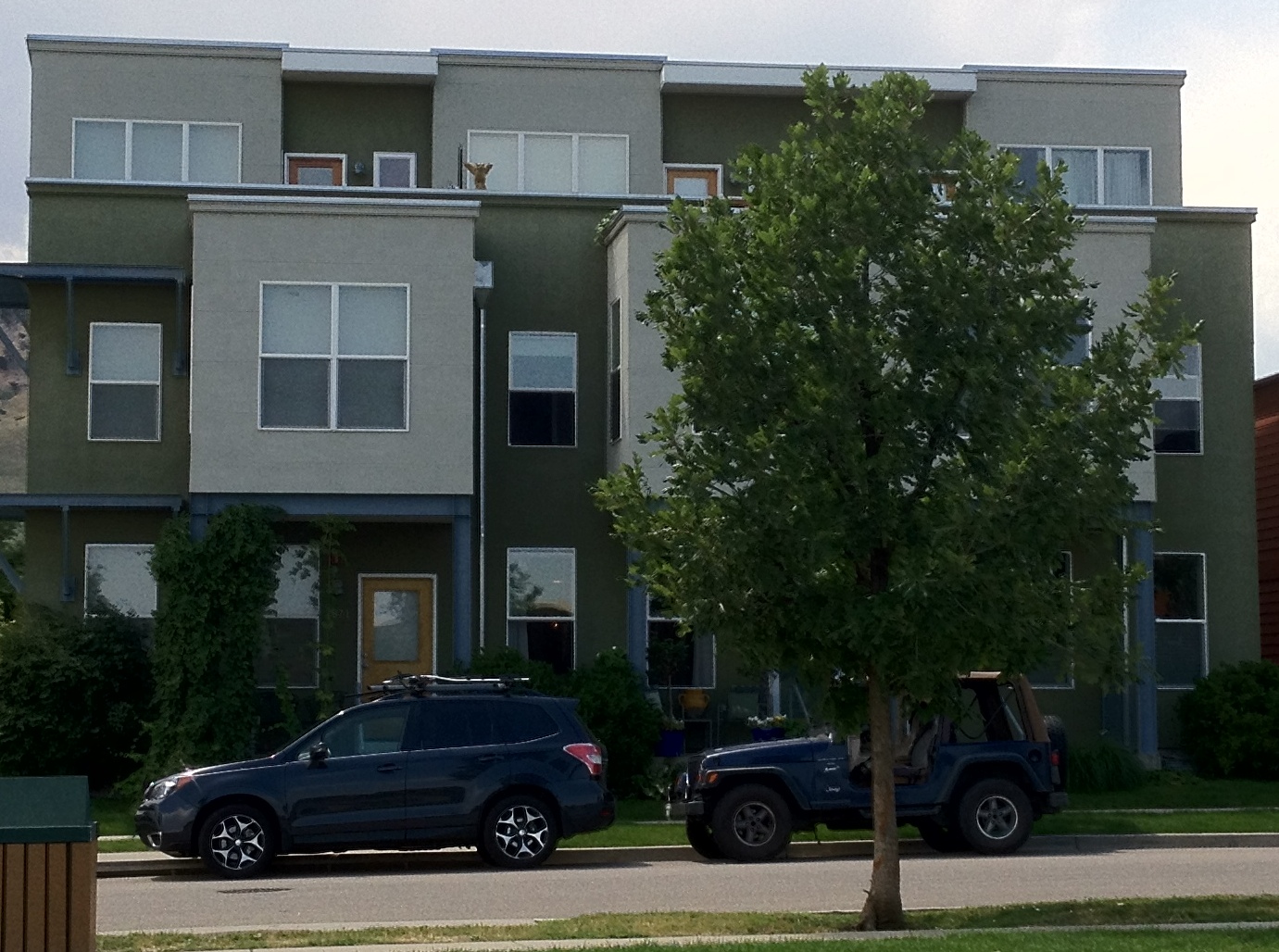 Summary:
| | |
| --- | --- |
| Features | climbing structures, ring bouncer, pretend megaphone, pretend binoculars, stairs to nowhere |
| Surface Material | poured rubber |
| Restrooms | No restrooms 🙁 |
| Water fountain | None |
| Shade | Very little. Eventually some of the trees may grow tall enough to provide shade. The largest rock allows some huddling under. |
| Picnic area | There are a couple of picnic tables |
| Pros | Interesting things to climb on |
| Cons | No bathrooms of any kind. |

View Random Parks and Playgrounds in a larger map
Our HOA probably does it for safety reasons . . . or something. Personally, the more kids there are in the park, the happier I am because Calvin will play with them instead of asking me to play with him. ↩